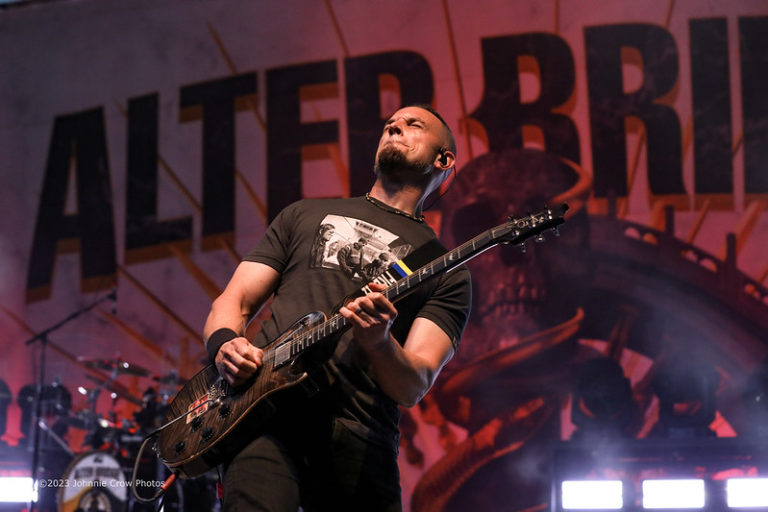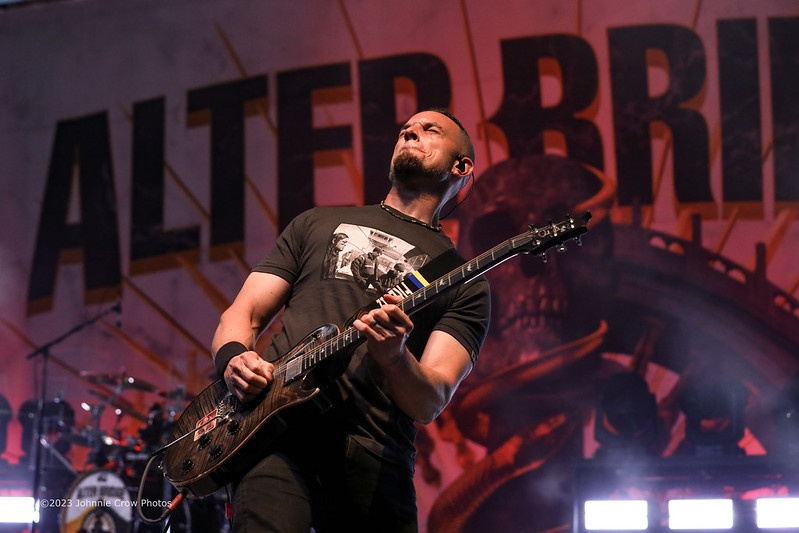 Alter Bridge has begun the final North American leg of their "Pawns & Kings" 2023 Tour. The band played the outdoor Summer Stage at the legendary Stone Pony in Asbury Park, New Jersey on August 2, 2023. Their good friends in Sevendust and Mammoth WVH featuring Wolfgang Van Halen were the supporting acts.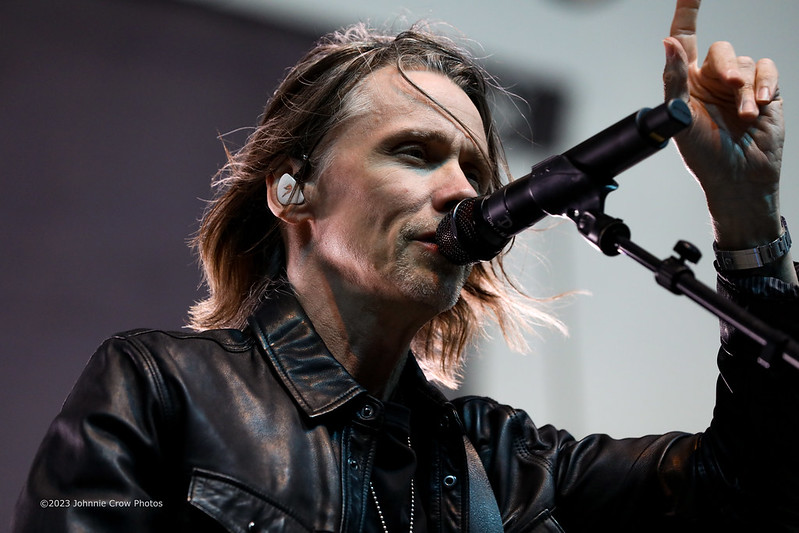 The outdoor stage, just across the street from the boardwalk on the infamous Jersey Shore, was an incredible setting. The vibe felt like a festival setup, with plenty of food and drink options available. The Stone Pony itself was open, including its bars and bathrooms, with local bands playing inside both before and after the main show.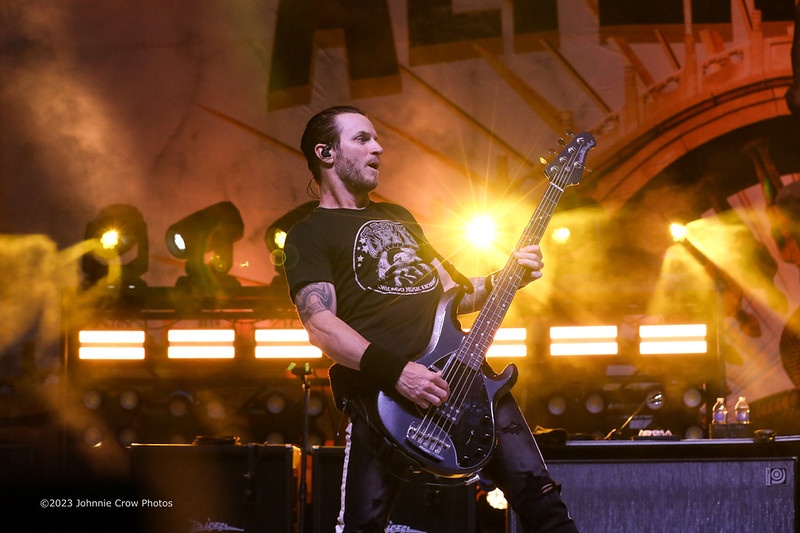 Alter Bridge mixed up the setlist a bit compared to earlier this year. Mark Tremonti took lead vocals on the classic "Burn It Down", just after delivering stellar harmony vocals on "Sin After Sin", which is perhaps the strongest track from their latest epic album "Pawns & Kings". Spoiler alert: full set list below.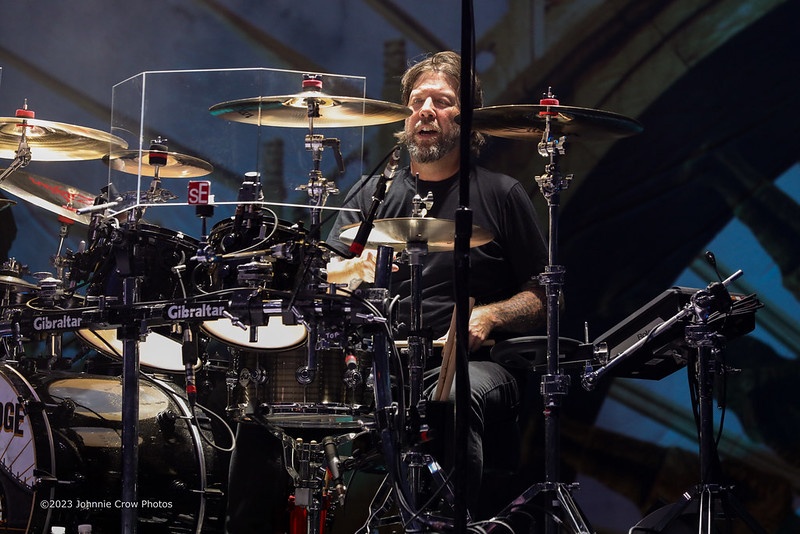 Wolfgang Van Halen's Mammoth WVH got the night started properly, showcasing several songs from their brand new album "Mammoth II". Garrett Whitlock, Frank Sidoris, Jon Jourdan and Ronnie Ficarro were dynamic and entertaining. Wolfgang continues to grow as a vocalist, guitarist and songwriter. His future is quite bright.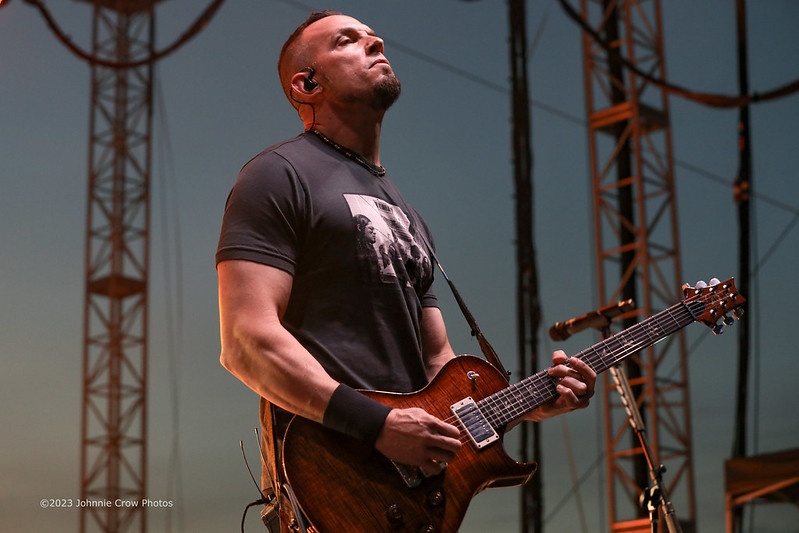 Sevendust played one of the more unique shows of their career. Guitarist John Connolly was forced to miss the show for the first time in the history of the band, after getting exposed to Covid while training for the New York City marathon (as part of Mark Tremonti's Take A Chance For Charity initiative), and put himself in isolation for a few days. Kudos to Clint Lowery for holding things down throughout yet another magical, emotional performance.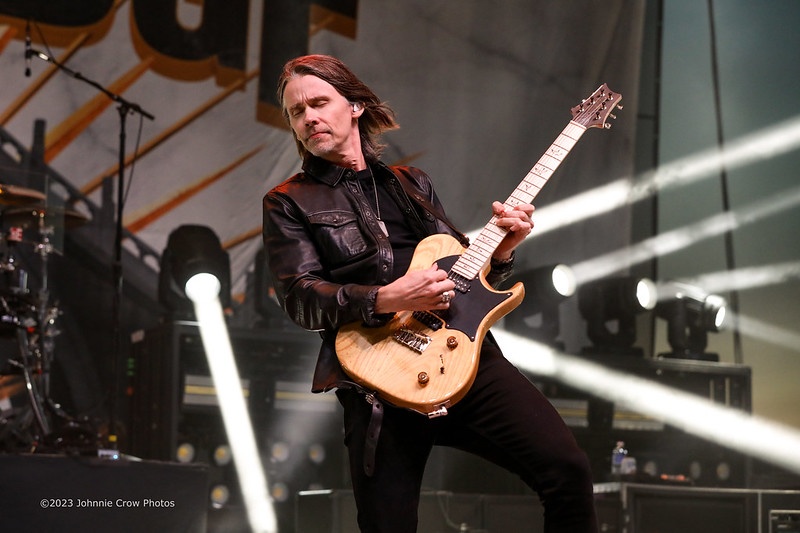 Finally, Scott Phillips, Brian Marshall, Mark Tremonti and Myles Kennedy emerged, as the sun set behind them, and a blood moon rose over the Atlantic Ocean. Alter Bridge has never played a bad show, but this night felt extra special. Perhaps it was the full moon, or the cool ocean breeze giving the northeast a break in the middle of a sweltering hot summer, or the awesome mood established by Sevendust and Mammoth WVH. Whatever it was, it even had Myles commenting that he was having so much fun vibing with the crowd, he was concerned that his guitar playing might get sloppy. That was clearly not going to happen, and his skills were evident during his acoustic performance of "Watch Over You" and his dramatic introduction to "Cry of Achilles".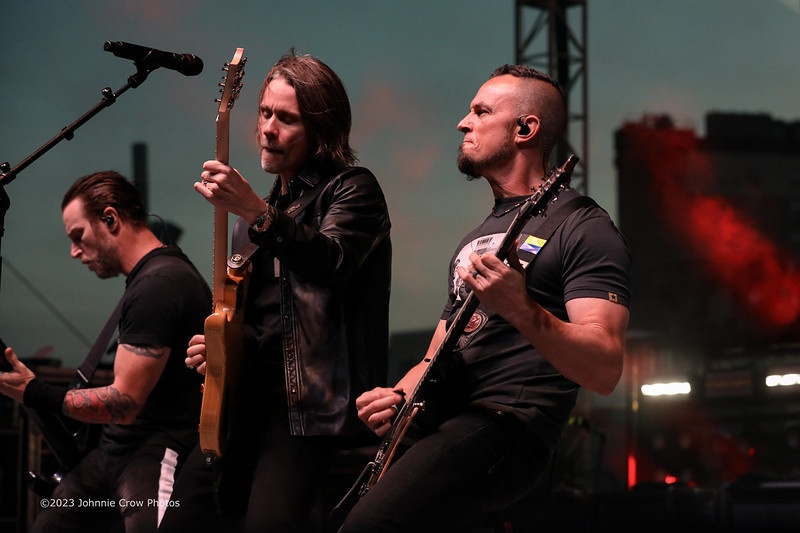 Alter Bridge continues to dominate the rock world with their talent, grace, songwriting and performing acumen. Go get your tickets and VIP experiences while you can, before they sell out. https://alterbridge.com/pages/tour
Alter Bridge 2023 Tour Setlist – Stone Pony Summer Stage, Asbury Park, New Jersey – August 2, 2023
Silver Tongue
Addicted To Pain
Ghost Of Days Gone By
Broken Wings
Sin After Sin
Burn It Down (Mark Tremonti vocals)
Cry Of Achilles
Watch Over You (Myles acoustic and vocals)
In Loving Memory (Mark acoustic, Myles vocals)
Blackbird
Pawns & Kings
Isolation
Metalingus
Encore:
Rise Today
Open Your Eyes
Alter Bridge Lights Up Asbury Park, New Jersey on 'Pawns & Kings' Tour 2023 first appeared on Game On Media.