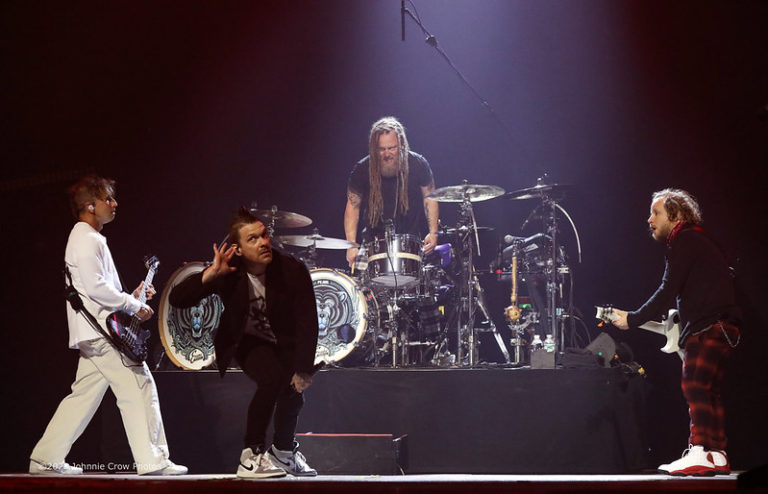 It is hard to believe that Shinedown has been a part of our lives for two full decades now. 20 years since we first showed up early at a Tantric concert in a small club, to see the band that maybe had that one song "Fly From The Inside" we heard a few times on the radio. There have been so many changes since then – changes in the world, the music industry, the band, the fans, everything really.
Even back in May of 2005, listening to "Leave A Whisper" from front to back felt like catching up with an old friend. I found this old blog post I had done in the middle of a 4 month cross-country adventure with my then-wife and our 2 young boys. The sentiments certainly stand up today, and with the appropriate passage of time, this Shinedown classic remains one of the greatest rock and roll records of all time, and one of my favorites. Are you still listening to it today?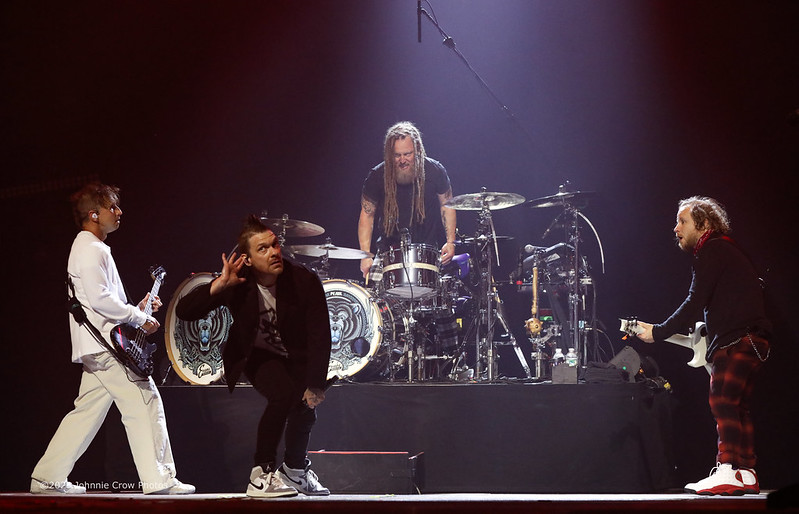 An album is like an old friend
A great record album is like an old friend. You may not hear from them for a while, but once you hear from them again, it takes you right back to that place you were at.
On my drive up to Carlsbad today, I decided to listen to Heather and my favorite album from last year, from our favorite new band. We went to a Tantric concert about a year ago at Tremont Music Hall in Charlotte and the opening band was Shinedown. We ended up liking Shinedown better and proceeded to play their album all year long. We even saw them twice more at Tremont as headliners. The boys love the acoustic version of Burning Bright, and they even did an acoustic cover of Lynyrd Skynyrd's Simple Man, which was the song me and my Mom danced to at my wedding.
Now, it probably has not been all that long since I heard this album, but it seems like long, long ago that we lived in Charlotte. The memories were not so long ago, but hearing this album today [while going 4 MPH, which gives you plenty of time to listen closely and sing along] brought them back quickly.
I will include the link to their site https://www.shinedown.com/ and a few choice lyrics from each of their songs. We begin with the unofficial CRM Open, LLC theme song – 'Fly From The Inside' – this song kept me sane as my YOUcentric/JDEdwards/PeopleSoft days were coming to a close and gave me the encouragement to start my own consulting company. After my first non-billable month, it was a perfect time to be reminded to believe in yourself, stay focused, and keep moving forward toward your goals.
Fly From The Inside
– I am focused on what I am after – The key to the next open chapter
– Cause I found a way to steal the sun from the sky
– Long live that day that I decided to fly from the inside
Left Out
– Is there a place within for redemption?
– Is there a voice inside with a decision?
– And if so when, and if so then, where's the conviction?
Lost In The Crowd
– Should I offer up my hand and lay the guilt on myself, so it's easier to not stay
No More Love
– Now quietly I will walk away – there's no bad blood but I can't stay
Better Version
– I am not perfect, and I don't claim to be
– And if that's what you wanted, well then I'm so sorry
Burning Bright
– There's always something new, some path I'm supposed to choose, with no particular rhyme or reason
In Memory
– some of the easiest habits are the hardest ones to break
– fixing your problems and starting over again
All I Ever Wanted
– If there's a way to a remedy then lead me straight to it
– If there's a path or a door I missed, then show me now, show me this
– Because all I ever wanted was a place to call my home
– To shelter me when I am there and to miss me when I'm gone
Stranger Inside
– I'm sick and tired of 'you'll be fine'
– Well how do you know? Do you read minds?
Crying Out
– Re-invent yourself today, re-invent your world today
– There's no turning back now that you've opened up to your mind
45
– Everyone's pointing their fingers, always condemning me
– Nobody knows what I believe
Check them out – maybe this album will have some special meaning for you too!
20 Years of Memories – "Leave A Whisper" by Shinedown first appeared on Game On Media.