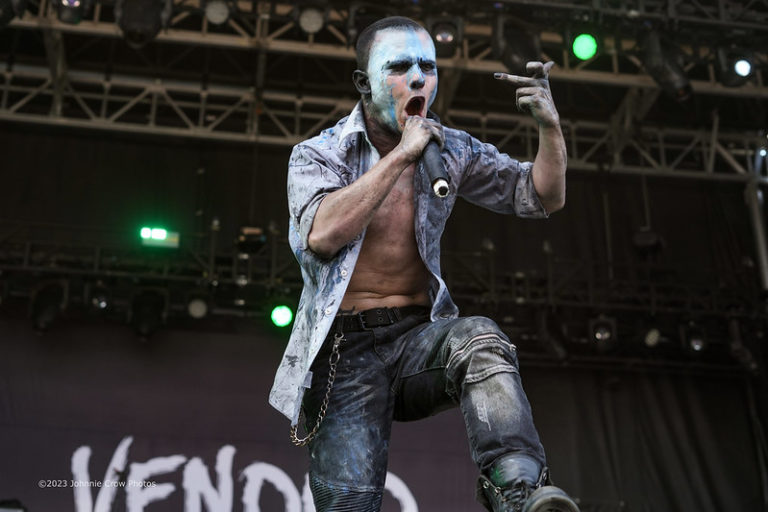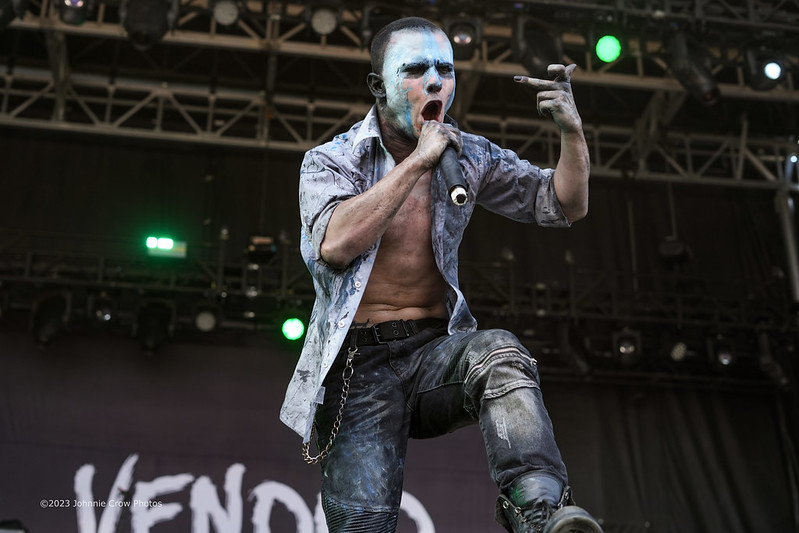 The Blue Ridge Rock Festival tried to improve on the previous year's festival, once again taking over the campgrounds near the Virginia International Raceway in rural Alton, Virginia on September 7, 2023.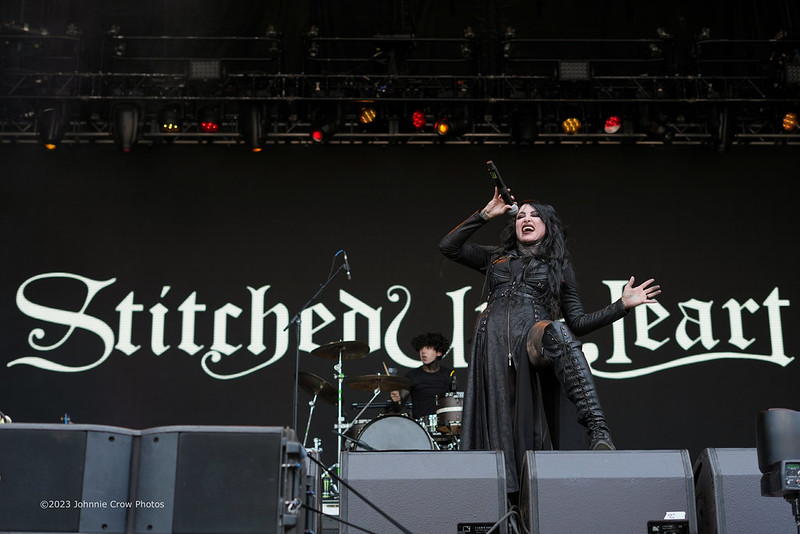 On the plus side, they reduced the number of stages down to 4, and laid them out in a way that you could easily move between the side-by-side main stages and the two supporting stages. They seemed to have more accessible food and drink stations. Reports from the campgrounds were that facilities were improved.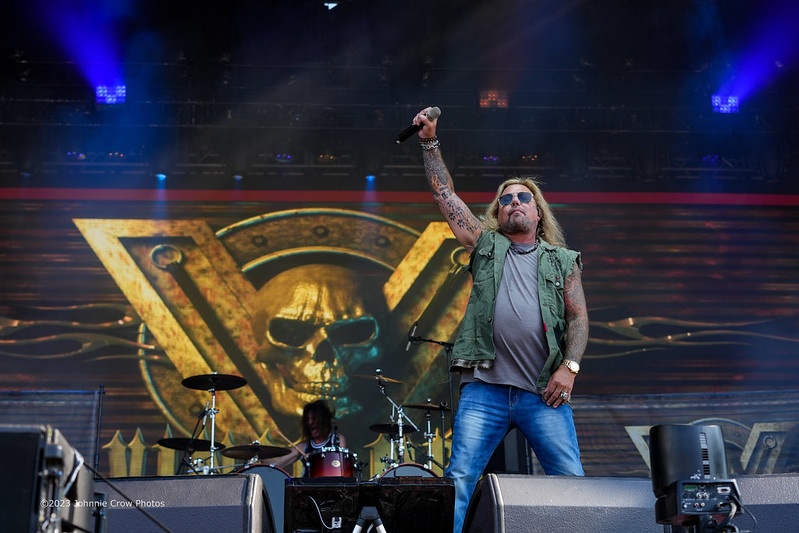 The day started out great, with scorching sunlight and slamming sets from a variety of metalcore bands. We were able to catch sets on all 4 stages, including Stitched Up Heart, Vince Neil and Highly Suspect on the Zyn Main Stage; Kingdom Collapse, Stephen Pearcy and Coheed & Cambria on the Monster Energy Main Stage; Vended on the Famous Monsters Stage; and D.R.U.G.S. on the Smartpunk Records Stage.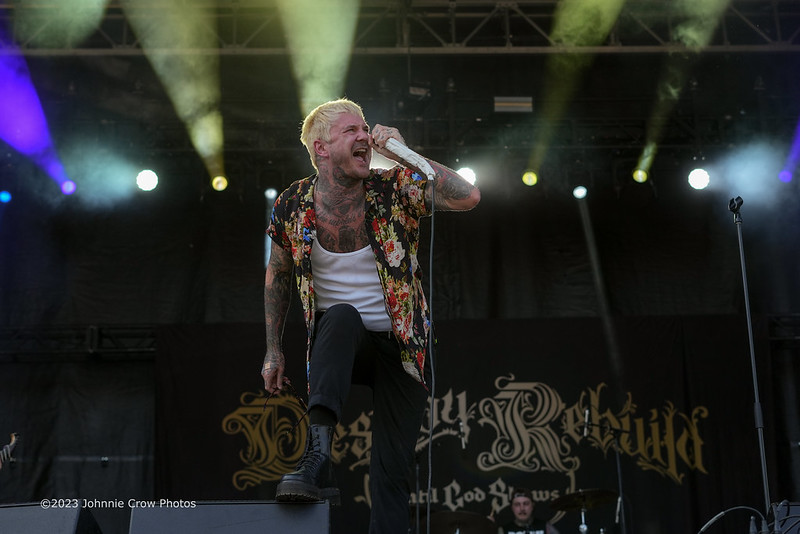 Suddenly, just as Coheed & Cambria finished their first song, the PA was cut and the screens and big voice alerted the massive crowd that a storm was coming and we needed to evacuate. Campers were sent back to the campground. Everyone else was instructed to wait in line for the "dozens" of school buses which the festival had purchased to drive them back to their parking lot, which was 5 miles away down single-line, winding country roads, where they could wait out the storm in their vehicles, before later being shuttled back to the festival grounds to watch whichever bands remained on the schedule.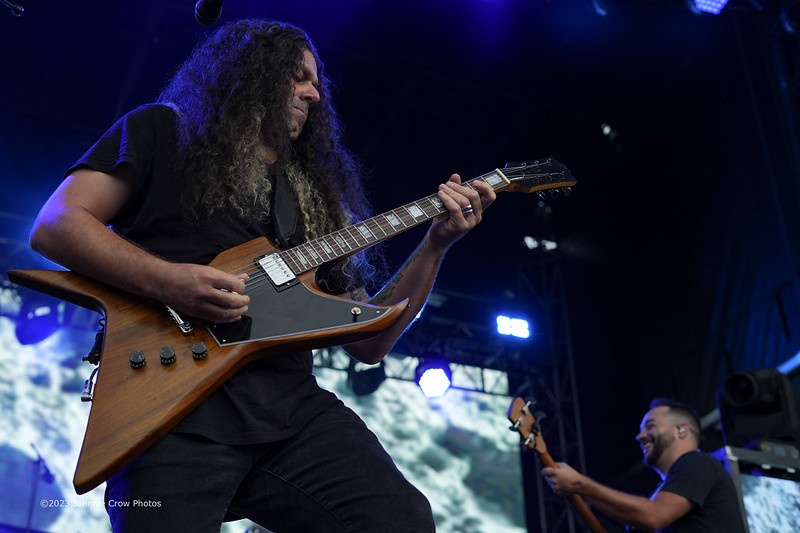 I don't know the actual math, but the logistics of moving tens of thousands of people five miles away in "dozens" of school buses ahead of an impending storm simply did not add up. In fact, it took longer than 4 hours to shuttle everyone back to the remote parking lots, meaning that the majority of them were just standing in a cattle call lineup as the storm did hit the festival for about 15-20 minutes of high winds, driving rain and even hail. It seems unlikely that they would be able to return anyone from the parking lots back to their cars in time to see any more performances. Perhaps the only ones who would have been able to see any more shows were the ones who had already been standing in line for more than 3 hours, waiting on a bus.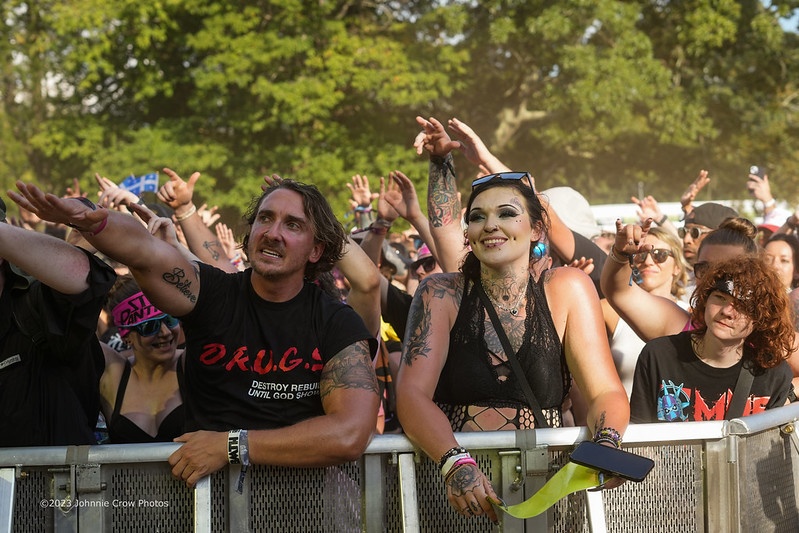 The first evacuation message came at 7:01 PM. At 7:15 PM, the message was sent that "Shuttle busses are continually loading now." and that fans waiting to be returned to their vehicles should "Please be patient.". Around 8:00, after the storm had ended, there was a social media post explaining that the remote venue had no curfew and the festival organizers were working with the 4 headliners for each stage to be able to return fans to the venue and get those performances in. At 10:14 PM, the message was posted claiming that the festival grounds and equipment were "good to go" but that the artists were claiming equipment damage which made it impossible to play. This was a confusing explanation, as none of the headliners had their equipment on stage yet, since their set times were hours away.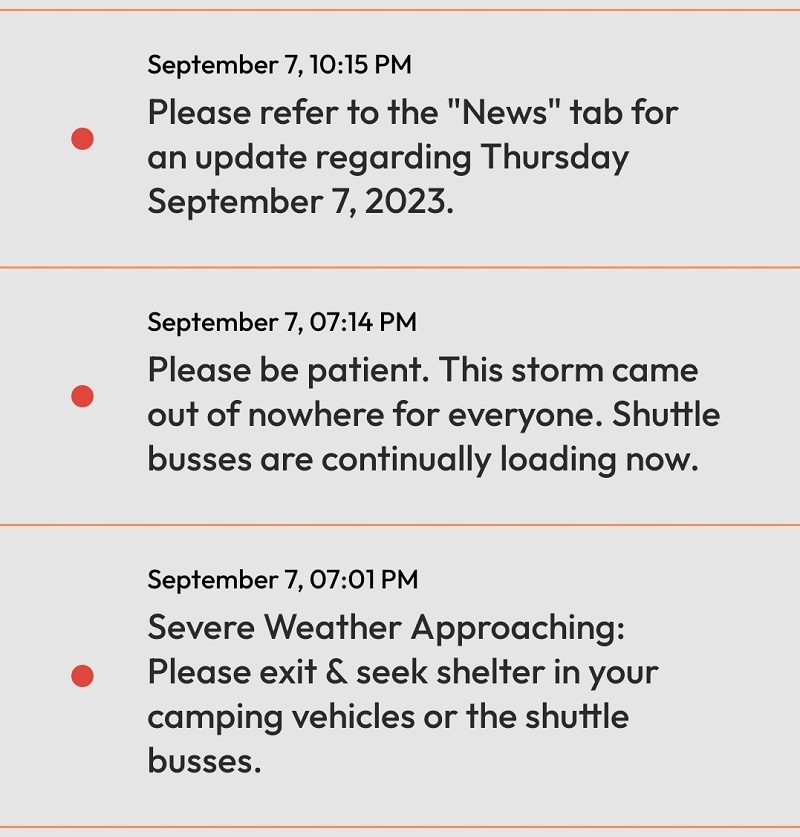 The end result was a half day of music, and the passionate and dedicated fans of hard rock music were robbed of the chance to experience Evanescense, Rise Against, Cypress Hill, Five Finger Death Punch, Tech N9ne, Machine Head, Blessthefall, Staind and Three Days Grace. This left a bad taste in the mouths of many, but hope remained for a rocking 3 days to come.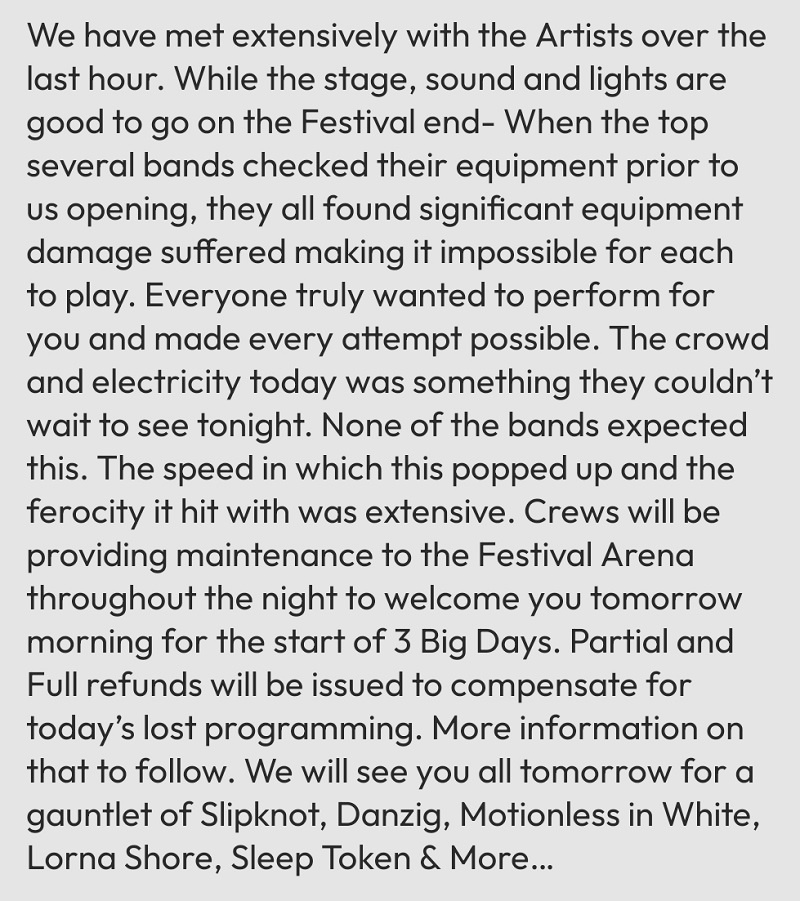 Blue Ridge Rock Festival 2023 Day 1 Half first appeared on Game On Media.