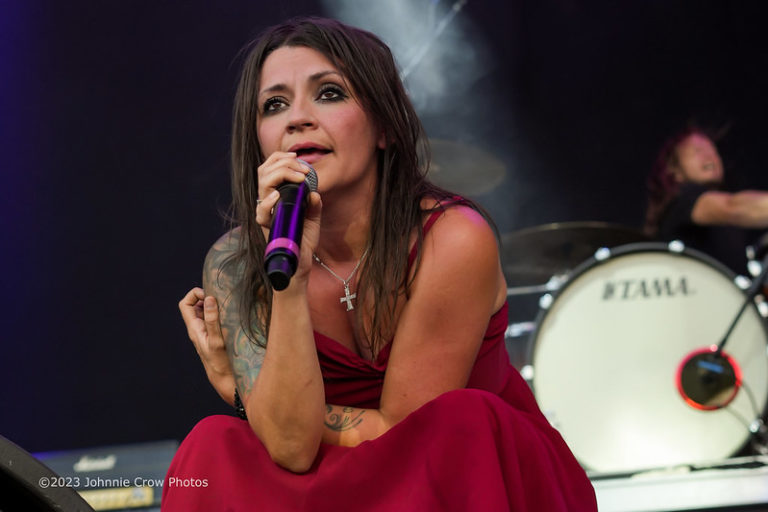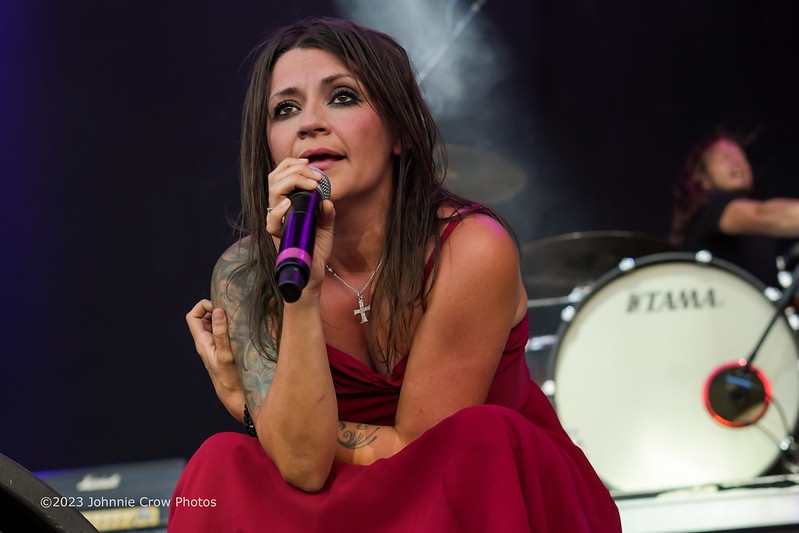 The Blue Ridge Rock Festival tried to recover from a confusing and frustrating Day 1, hoping to do a better job of transporting fans from the day parking lot 5 miles away, on a couple dozen school buses, to the campgrounds near the Virginia International Raceway in rural Alton, Virginia on September 8, 2023.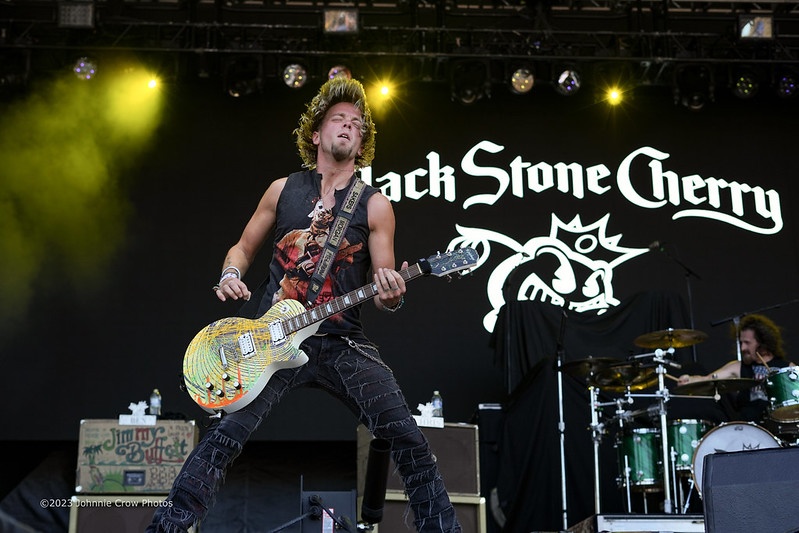 It was a very hot and humid day, and any rain and mud that had come the day before had dried up. On this day, the only focus was to move between stages, stay hydrated, and rock out. Ben Wells, guitarist for Black Stone Cherry, had a tribute to Jimmy Buffett painted on his amps – a fitting nod to an entertainer who helped create the festival friends vibe, which continues to bring people together, across all genres of music.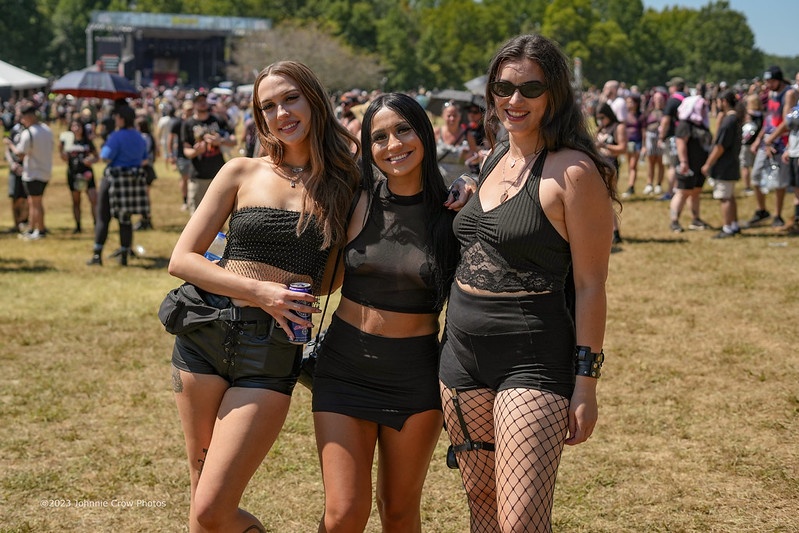 The day was owned by Motionless In White, returning for their 3rd year in a row, playing a night-time slot on the Monster Energy Main Stage. They played to the largest crowd ever witnessed at Blue Ridge Rock Festival (possibly so large as to violate their permit) and everyone shined their lights and sang along to "Another Life", prompting Chris Motionless to take the time to share the band's appreciation for the fans demanding that they return and perform at night on the main stage. It was a truly special performance from a band that continues to elevate.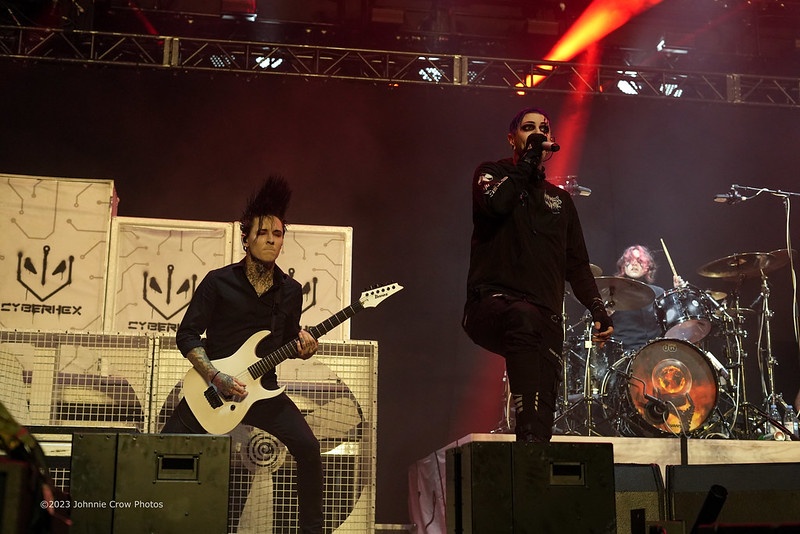 The Monster Energy Main Stage had it all going on that Friday. Sudden star Oliver Anthony from Virginia kicked it off with a short set. Demun Jones, Crown The Empire and Trustcompany braved the heat early in the day. Next up was reunion time, with Coal Chamber and Flyleaf with Lacey Sturm delighting their long time fans with superb performances. Slipknot finished off the long day with a brutal performance that had exhausted festival goers re-energized and in constant motion.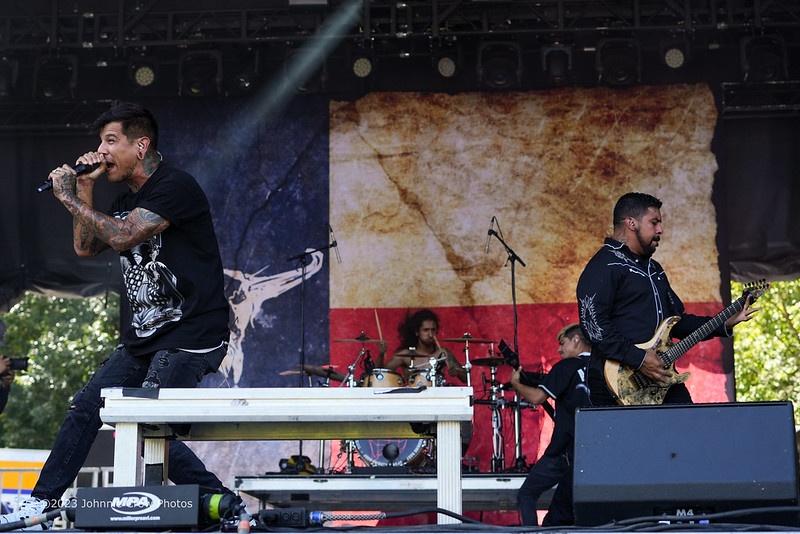 The Zyn Main Stage had a wide variety of acts on Day 2. It went from the country rock sounds of Struggle Jennings and Black Stone Cherry to the hardcore strains from Of Mice & Men, Knocked Loose, Danzig and fan favorite Sleep Token, whose unique sound and stage show had them stand apart from everyone else performing that day.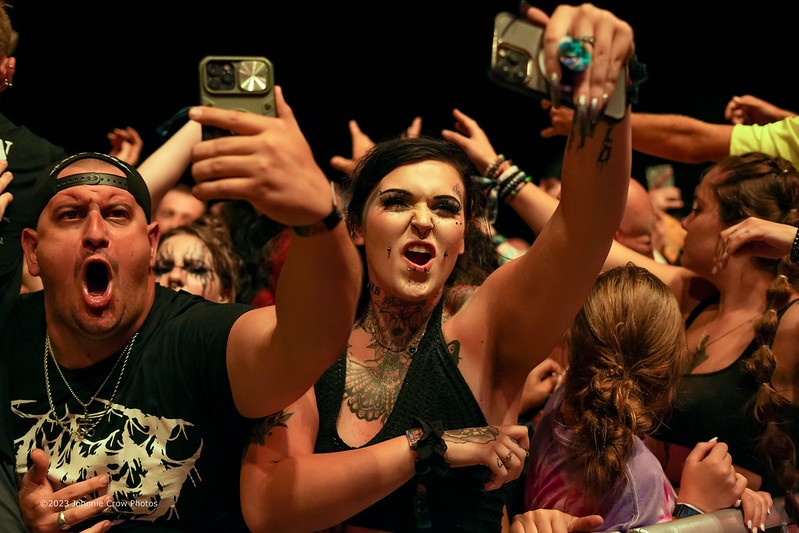 The Famous Monsters stage was a constant swirl of activity, with mosh pits and crowd surfing throughout the day. The lineup was straight up heavy and aggressive. Angelmaker, Upon A Burning Body, Chelsea Grin, The Acacia Strain, After The Burial, The Black Dahlia Murder, Job For A Cowboy and Lorna Shore tore up that stage. It was so hard core, I got a concussion and head bruise leaving the photo pit, after walking into the video screen. Oh well, our scars remind us that the past is real.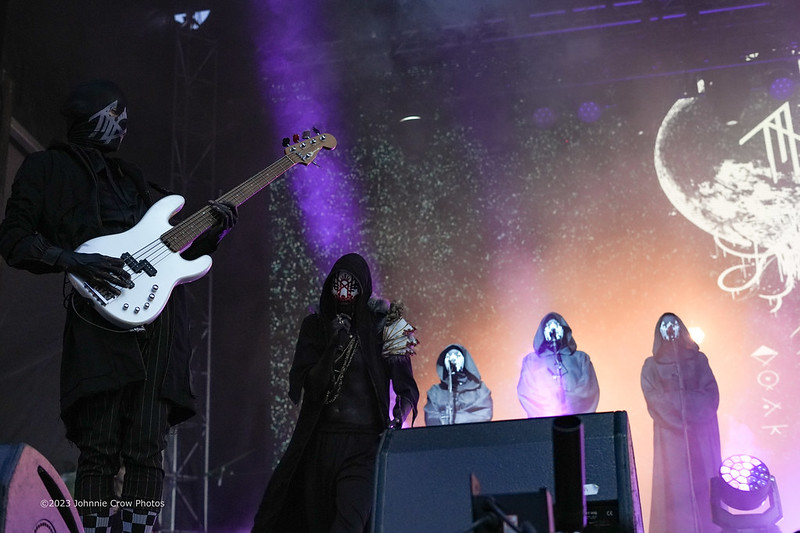 The Smartpunk Records stage also had a diverse lineup. Standouts included Afterlife, Electric Callboy, VV, Testament and Polyphia.
Blue Ridge Rock Festival 2023 Day 2 Review first appeared on Game On Media.