Shinedown continues to tour behind their outstanding 7th album 'Planet Zero'. "The Revolutions Live Tour" 2023 currently has the up-and-coming Spiritbox and long-time friends Papa Roach on board, making for an incredible show from beginning to end.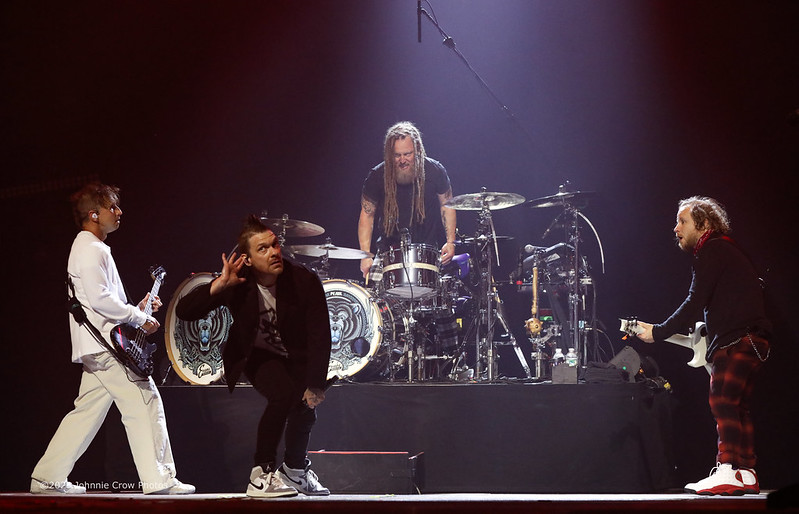 On September 24, 2023, during a chilly, rainy Sunday evening, the tour set up shop inside the Prudential Center in Newark, New Jersey. The stage reached out almost to center ice, with a packed floor area all around 3 sides and fans filling seats from the boards all the way to the top of the arena.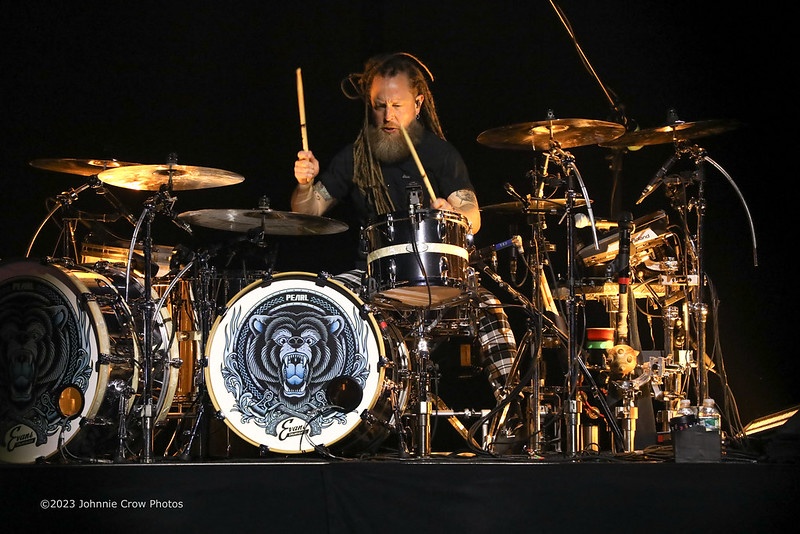 After being sufficiently "warmed up" by Spiritbox and blown away by Papa Roach, the crowd was ready for more. A Shinedown show is not just a concert. It is an action movie, group therapy and spiritual revival all wrapped up together and delivered with emotions and explosions.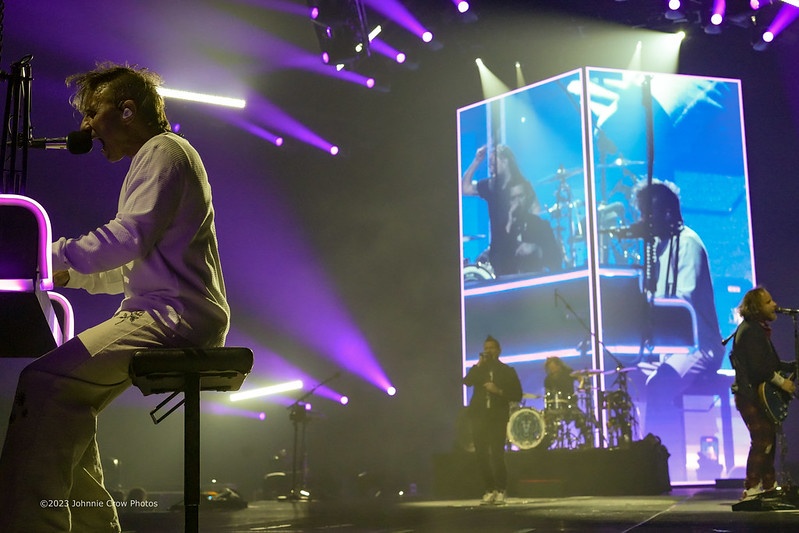 Brent Smith, Barry Kerch, Zach Myers and Eric Bass have carefully formulated an unstoppable movement. Their songs are powerful, even when they are quiet. Their lyrics are inspirational and aspirational. They have spent 2 decades making real connections with people, collecting new fans every step of the way. Their production value and stage craft borrow from all genres of entertainment, delivering everything you could want from a concert and more.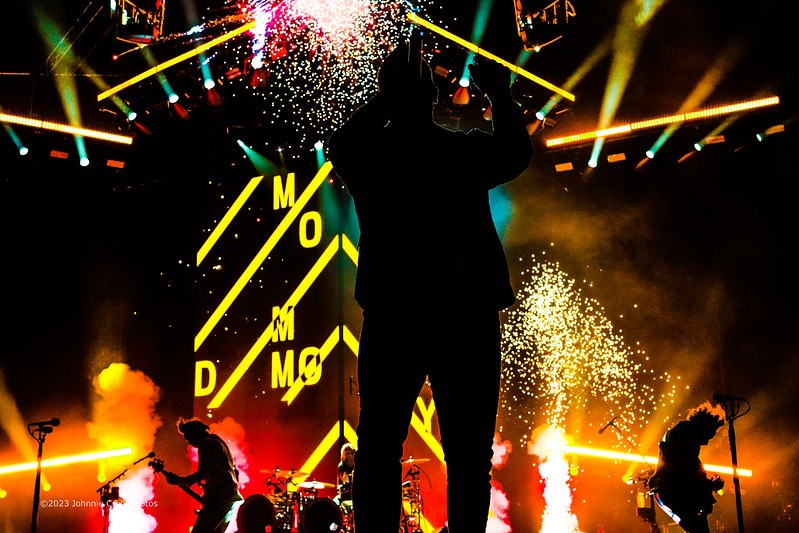 This tour features a "flying" piano, which drops from the rafters when needed, and disappears after being played brilliantly by Eric Bass. Every type of pyro is deployed to accentuate the heavy songs. Despite all of the flair, the most lasting moments happen with acoustic guitars, crowd sing-alongs, and encouraging words from Brent Smith. Everyone is included, and all are invited, and that is truly how it feels. Whether you have been around for 20 years, or came on board yesterday, the deep bonds of friendship are felt by all, and are strongly encouraged by this group of wonderful human beings.
The set list (pictured below) included so many incredible songs which produced magical moments. At this point, Shinedown has too many hit songs and deep cuts, and you could easily make a completely different playlist which would be just as special. What this means is that you should never pass up any opportunity you get to witness this band performing live.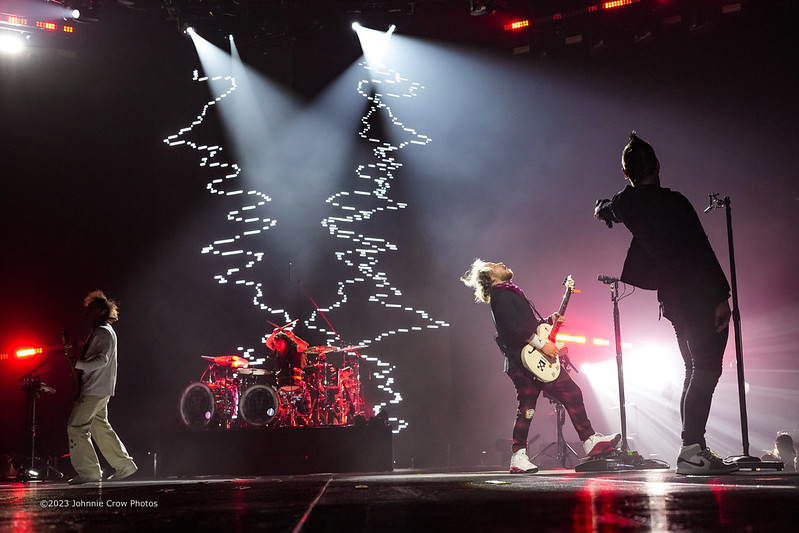 Check out everything Shinedown, including special merch, and all 2023 tour dates at https://www.shinedown.com/.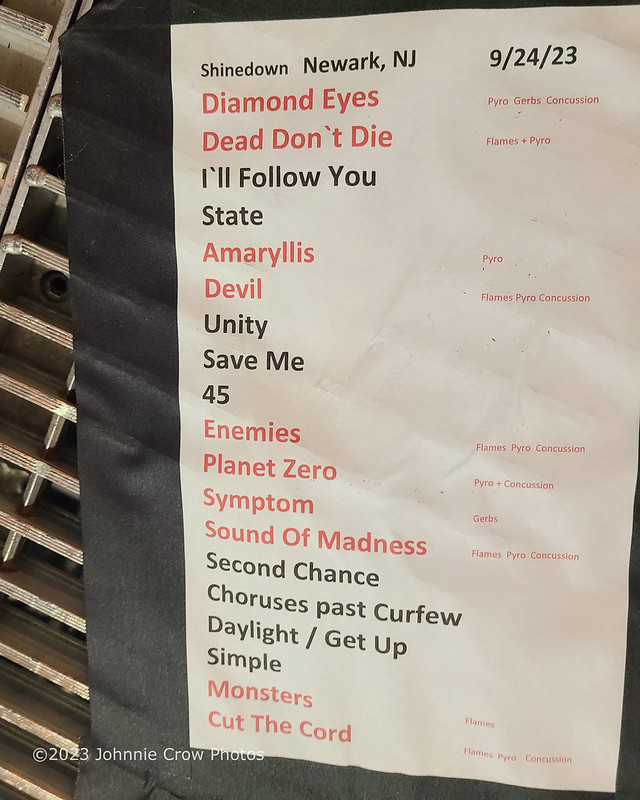 Shinedown Preaches Sunday Gospel in Newark, New Jersey 9/24/2023 first appeared on Game On Media.