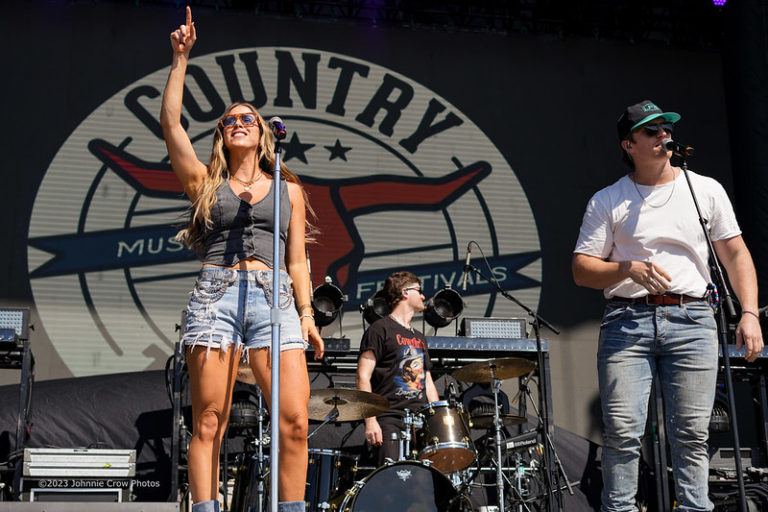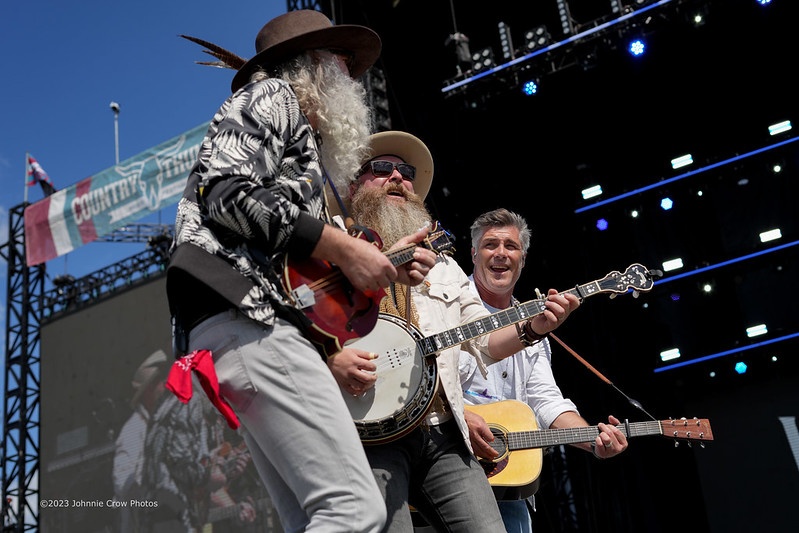 Country Thunder Florida 2023 continued at Osceola Heritage Park in the Orlando suburb of Kissimmee, Florida on October 21, 2023. Day 2 of this outstanding festival featured HARDY, Kip Moore, Lonestar, Cooper Alan, Hailey Whitters, The Reklaws and The Washboard Union. HARDY drew the largest, loudest and youngest crowd of the weekend, proving that the future of country music is bright. He put on an incredible performance, using lighting, videos and most importantly, and endless supply of great songs.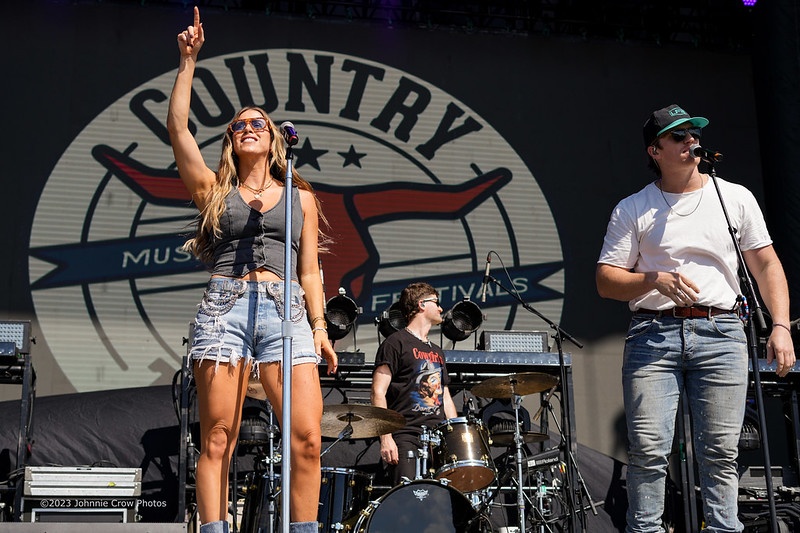 The Washboard Union started early, playing in the hot Florida sun. Midway through song 2, the stage power dropped, but these consummate professionals simply went acoustic, strolling out on the long catwalk and playing directly to the fans. Eventually the power was restored and they completed their set. The same thing happened to Tik Tok sensation Cooper Alan. He also quickly asked for an acoustic guitar and began asking the crowd for cover song suggestions. He was a natural at that, particularly on Nickelback's "Rock Star."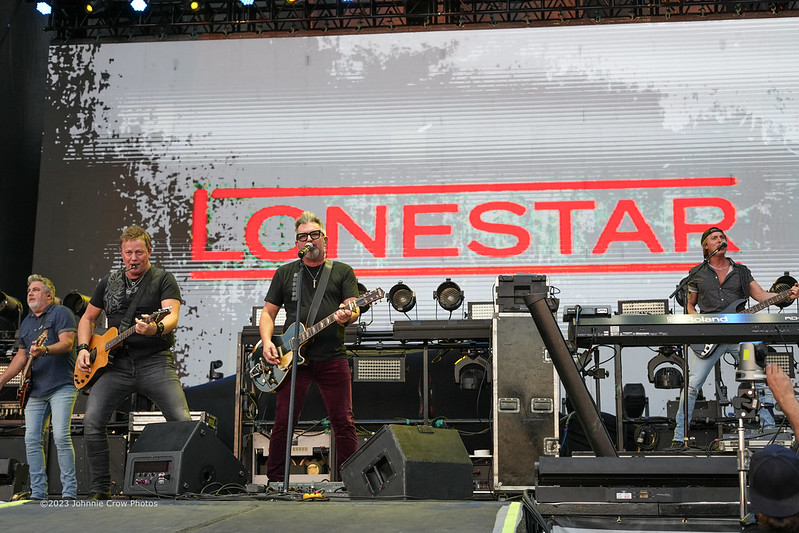 The legendary Lonestar showcased sweet harmonies and heartfelt love songs. The Reklaws are a sibling duo from Ontario, Canada. Jenna and Stuart Walker are a bit like the stars of Letterkenny, with entertaining songs about drinking beer and having fun.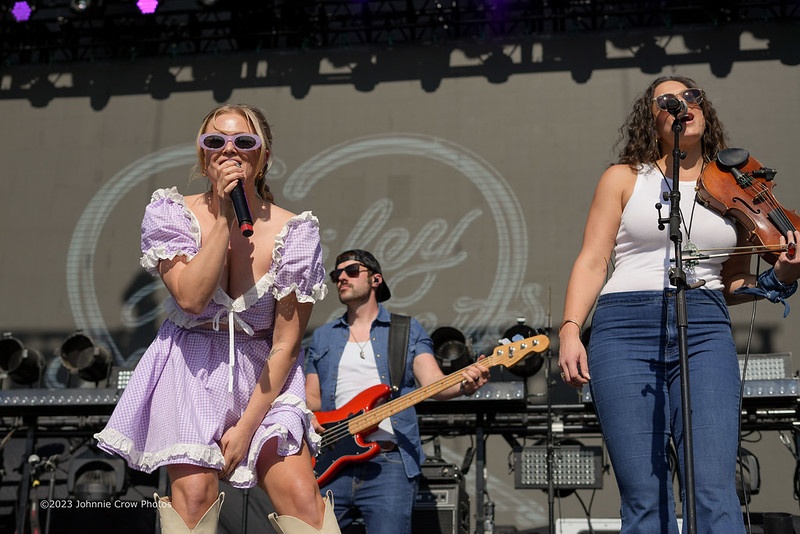 Hailey Whitters showed why she is one of the brightest rising stars in country music. She performs in an old school style, with great songs such as "I'm In Love", "Everything She Ain't" and "All The Cool Girls". Kip Moore has a bit of a rock edge, sounding somewhat like Bon Jovi, and his lighting and sound were dark and moody.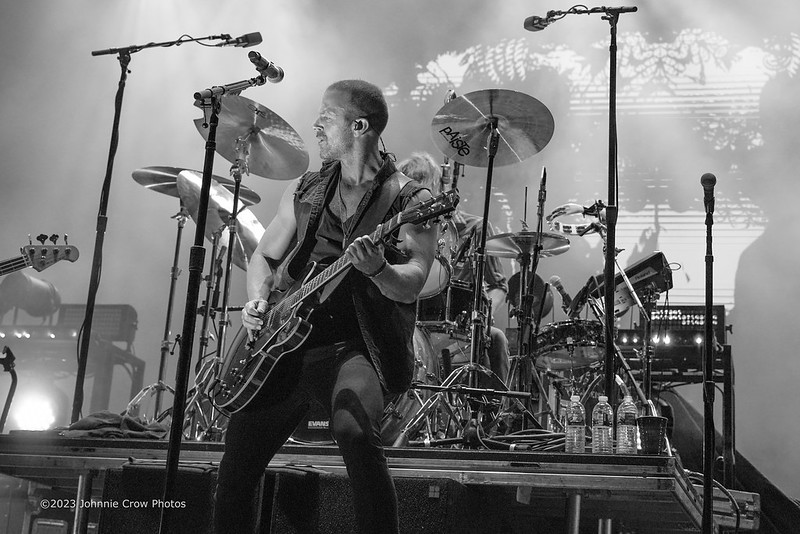 Check out https://www.countrythunder.com/florida for all lineup and ticket information on Country Thunder Florida, October 18 – 20, 2024.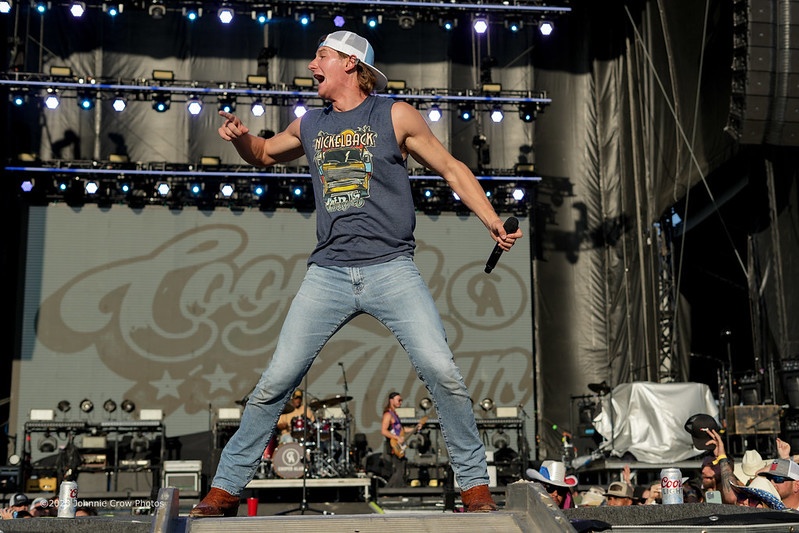 Check out https://www.countrythunder.com/ for all lineup and ticket information on all 6 Country Thunder Festivals coming in 2024.
HARDY and Hailey Whitters Highlight Country Thunder Festival 2023 Day 2 first appeared on Game On Media.