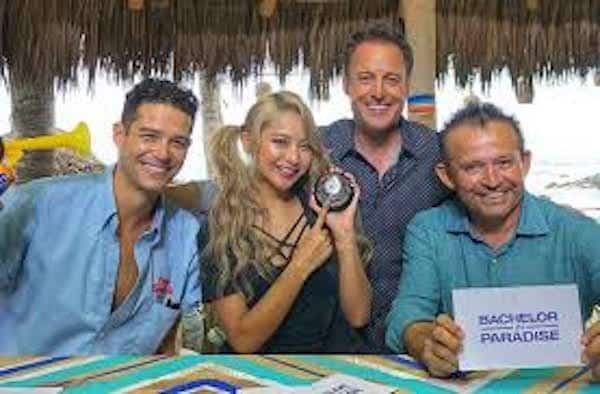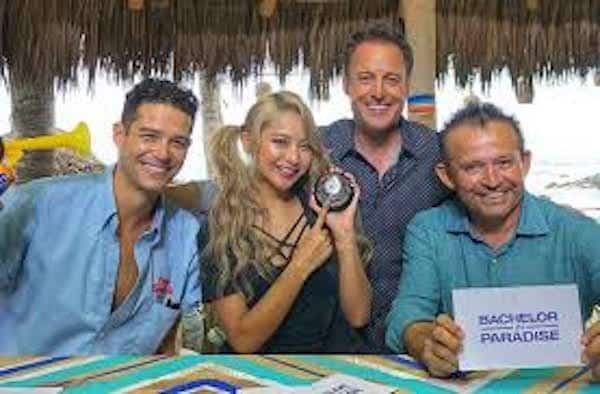 People Magazine just announced the cast of this season of Bachelor in Paradise, which will premiere August 7.
There are some surprises, some who were expected and some who left me going WHO?!?!, but it seems like it is an all-star cast. More people may be added as time goes on, but we will keep you posted.
The cast:
Angela Amezcua—Nick's season
Annaliese Puccini—Arie's season
Astrid Loch—Nick's season
Bibiana Juliana—Arie's season/Bachelor Winter Games
Chelsea Roy—Arie's season
David Ravitz—Becca's season
Eric Bigger—Rachel's season
Joe Amiable—Becca's season
John Graham—Becca's season
Jordan Kimball—Becca's season
Kendall Long—Arie's season
Kenny Layne—Rachel's season
Kevin Wendt—Bachelor Winter Games/Bachelorette Canada
Krystal Nielson—Arie's season
Nick Spetsas—Becca's season
Nysha Norris—Arie's season
Tia Booth—Arie's season
Wells—JoJo's season—as the bartender
Yuki Kimura—Bachelor Winter Games/Bachelor Japan—as the bartender
The post Bachelor In Paradise: Meet the Cast appeared first on TV Grapevine.