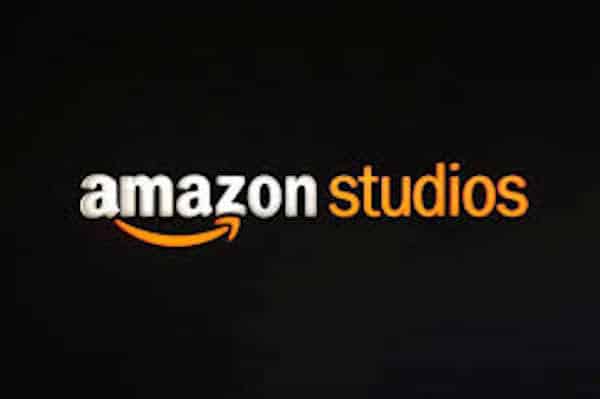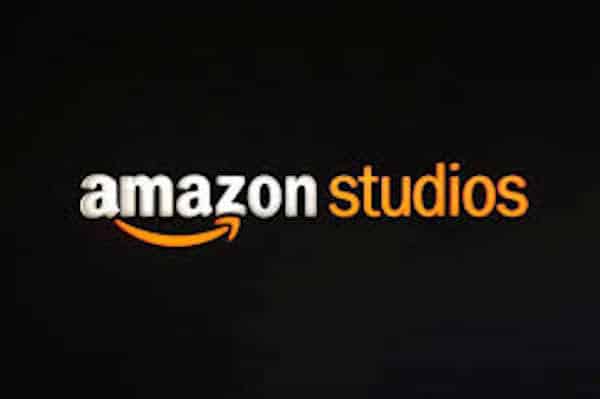 SAN DIEGO, July 20, 2018 – Amazon Studios this afternoon made a number of announcements during its San Diego Comic-Con panel, as well as debuted exclusive clips and trailers for several highly anticipated series. Among the talent in attendance at the panel held in Ballroom 20 were Carlton Cuse, a showrunner and Executive Producer of Tom Clancy's Jack Ryan; The Tick creator Ben Edlund; Sam Esmaildirector of Homecoming; world-renowned author Neil Gaiman, creator-writer-showrunner of Good Omens; Lore Executive Producer Gale Anne Hurd; and Naren Shankar showrunner of The Expanse.
 Here is a summary of the announcements and links to video assets that premiered during the panel:
Homecoming: Premiere date announced: Homecoming will premiere on Friday, November 2 on Prime Video (Globally available in English, other languages to follow in 2019)
Homecoming is a mind-bending psychological thriller starring Julia Roberts and directed by Sam Esmail (creator of Mr. Robot). Heidi Bergman (Roberts) is a caseworker at the Homecoming Transitional Support Center, a Geist Group facility helping soldiers transition back to civilian life. Walter Cruz (Stephan James) is one of these soldiers, eager to begin the next phase of his life.  Overseeing Heidi and the facility is Colin Belfast (Bobby Cannavale), an ambitious company man whose manic demands point to questionable motives.
Four years later, Heidi has started a new life, living with her mother (Sissy Spacek) and working as a small-town waitress, when a Department of Defense auditor (Shea Whigham) comes to her with questions about why she left the Homecoming facility. Heidi begins to realize that there's a whole other story behind the story she's been telling herself.
Based on the popular podcast of the same name, Homecoming is created by Eli Horowitz and Micah Bloomberg.  The cast also includes Jeremy Allen White, Alex Karpovsky, Dermot Mulroney, among others.
Tom Clancy's Jack Ryan: Casting news for season two – Noomi Rapace will play Harriet "Harry" Baumann, a highly capable, sharply intelligent and intoxicatingly charming BND agent (Germany's Secret Intelligence) who crosses paths with Jack Ryan in South America (Series Regular).
During the panel, the first episode was screened
Amazon will debut Tom Clancy's Jack Ryan, co-produced by Paramount Television and Skydance Television, August 31st on Amazon Prime Video.  The series is a reinvention with a modern sensibility of the unexpected Tom Clancy hero. It centers on Jack Ryan; an up-and-coming CIA analyst thrust into a dangerous field assignment for the first time. The series follows the titular character as he uncovers a pattern in terrorist communication that launches him into the center of a dangerous gambit with a new breed of terrorism that threatens destruction on a global scale. The one-hour, eight-episode dramatic series stars John Krasinski (A Quiet Place, 13 Hours) as Jack Ryan, as well as Wendell Pierce (The Wire) as James Greer and Abbie Cornish (Three Billboards Outside Ebbing, Missouri) as Cathy Mueller.  It is executive produced by Carlton Cuse (Lost, Bates Motel) and Graham Roland (Fringe, Prison Break), who created the series for television and serve as showrunners, Krasinski, Academy Award-nominated director Morten Tyldum (The Imitation Game) who also directed the pilot and  Michael Bay's Platinum Dunes. Executive producing the series with Bay at Platinum Dunes are Andrew Form (A Quiet Place, Teenage Mutant Ninja Turtles) and Brad Fuller (A Quiet Place, Teenage Mutant Ninja Turtles.) Additionally, Daniel Sackheim, (The Americans), Mace Neufeld (Patriot Games, Clear and Present Danger, The Sum of All Fears and Jack Ryan: Shadow Recruit.) and Skydance's  David Ellison, Dana Goldberg(Mission: Impossible – Rogue Nation, Star Trek Beyond) and Marcy Ross (Grace and Frankie, Altered Carbon) also executive produce the series with Lindsey Springer and Allyson Seeger serving as a co-executive producers.
Lore
From Executive Producers Ben Silverman (The Office), Howard T. Owens (Killing Kennedy), Gale Anne Hurd (The Walking Dead), Brett-Patrick Jenkins (Face Off), Jon Halperin and Mark Mannucci (A Year in Space), as well as showrunner Sean Crouch (The Exorcist,Numb3rs), Lore explores the real-life frightening and disturbing tales that give rise to modern-day myths and legends. Season two will feature new tales from the podcast, as well as original stories not yet available in podcast form, and will star new cast members. The hybrid series will continue to feature narration, archive footage and animation to complement the filmed segments.
Good Omens : Casting News: Frances McDormand, Oscar, Golden Globe and Emmy Award-winning actress, will lend her voice to the series as "the voice of God."
The End of the World is coming, which means a fussy Angel and a loose-living Demon who've become overly fond of life on Earth are forced to form an unlikely alliance to stop Armageddon. But they have lost the Antichrist, an 11-year-old boy unaware he's meant to bring upon the end of days, forcing them to embark on an adventure to find him and save the world before it's too late.
The Expanse Video Message: The cast and creators of The Expanse thanked their fans for saving the series. The Expanse season four will debut on Amazon Prime Video in the US in 2019: https://youtu.be/5b0Rtwr0-xQ
 The Expanse is based on the popular science fiction novels by James S. A. Corey and was co-created and written by Academy Award nominees Mark Fergus and Hawk Ostby (Children of Men). The cast of The Expanse includes three-time Golden Globe nominee Thomas Jane (Deep Blue Sea), Oscar-nominee Shohreh Asgdashloo (Star Trek: Beyond) and Steven Strait (The Covenant).

The Tick – Season Two  Behind the scenes video of the set – https://youtu.be/TsiaGjLdpkAIn the first season of The Tick, we find a world where superheroes and villains have been real for decades. Arthur, an unassuming accountant with no superpowers, becomes embroiled in the middle of the battle between good and evil. When he realizes that his city is owned by a global supervillain who was long thought to be dead, he struggles to uncover the conspiracy. As he becomes obsessed with the conspiracy, most people think he's crazy. One person who believes Arthur is a mysterious new ally, The Tick, who is a bizarre blue superhero who may just be a figment of Arthur's imagination.
About Amazon Studios
Amazon Studios creates original television series which premiere exclusively on Amazon Prime Video which is available globally in over 200 countries and territories. This year, Prime Video will premiere a number of original series, including the highly anticipated Tom Clancy's Jack Ryan starring John Krasinski, Homecoming from creator Sam Esmail and starring Julia Roberts and Bobby Cannavale, The Romanoffs from nine-time Emmy Award winner Matthew Weiner, and a third season of The Man in the High Castle.
The post Amazon Comic Con News appeared first on TV Grapevine.