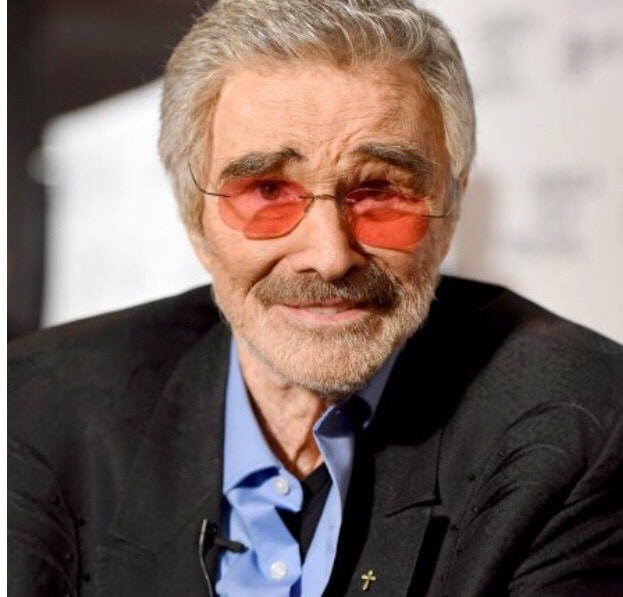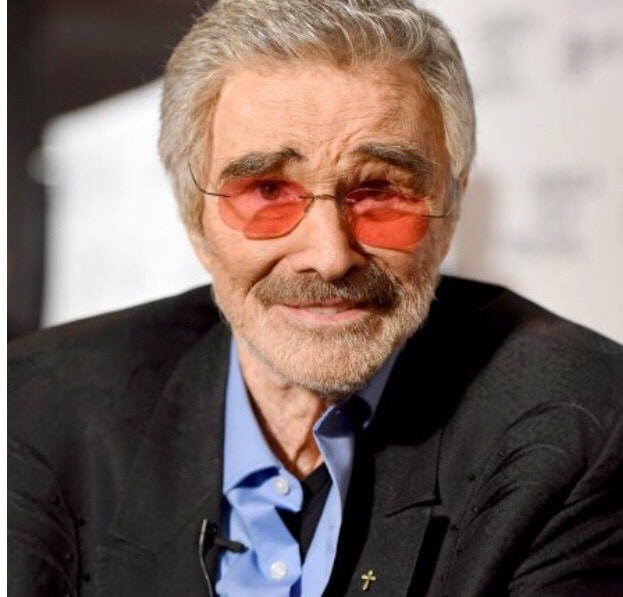 (Chicago, IL) September 7, 2018 – MeTV pays tribute to the life and legacy of charismatic actor and starBurt Reynolds with a special week of his memorable role in the Western drama television seriesGunsmoke.  Six tribute episodes starring Reynolds will air Monday, September 10, through Saturday, September 15, from 1pm–2pm ET/PT.
Starring as Quint Asper, MeTV Remembers Burt Reynolds in his 1960s role on the popular Western series that helped to propel him to television and film stardom. In honor of the beloved actor who passed away September 6 at the age of 82, MeTV will air some of his "Quint-essential" memorable performances, starting with the first Gunsmoke episode that introduces his character, "Quint Asper Comes Home," and ending with the "The Crooked Mile," reportedly Burt Reynolds' favorite episode of the series.
In Gunsmoke, Reynolds played a Native-American blacksmith during the settlement of the American West. He appeared in 50 episodes from 1962-1965. Gunsmoke is the longest-running, primetime live-action TV series of the 20th century and spans 635 episodes. It remained among the top 20 highest rated television programs for 15 of its record setting 20 seasons.
Transitioning to Hollywood films, Reynolds' charisma and sex-appeal made him a major movie star in the '70s and '80s. Early on his characters were often one of the good ol' boys or rugged action heroes, and later he tapped a comedic side. Notable films include Deliverance, The Longest Yard, Smokey and the Bandit, Cannon Ball Run, Best Friends and Boogie Nights.
Reynolds was nominated for numerous awards during his long career, and in 1992 he won an Emmy Award and a Golden Globe award for his starring role in the TV series Evening Shade.
MeTV Remembers Burt Reynolds Schedule (airing each day from 1–2PM ET/PT)
Monday, September 10, 1pm ET/PT
"Quint Asper Comes Home" Season 8, Episode 3
After his father is murdered, Quint seeks revenge.
Tuesday, September 11, 1pm ET/PT
"The Renegades" Season 8, Episode 18
Quint is convinced that white bandits are responsible for trouble in Dodge, not Indians.
Wednesday, September 12, 1pm ET/PT
"Quint-cident" Season 8, Episode 33
A lonely, recently widowed woman mistakes Quint's kindness for romance.
Thursday, September 13, 1pm ET/PT
"Quint's Trail" Season 9, Episode 7
A girl traveling through Dodge City falls for Quint, but her intentions may not be pure.
Friday, September 14, 1pm ET/PT
"Comanches is Soft" Season 9, Episode 23
Quint and Festus fall for the same girl while out of town, and her jealous boyfriend is not happy.
Saturday, September 15, 1pm ET/PT
"Crooked Mile" Season 10, Episode 2
Quint's life is threatened by his girlfriend's father, who doesn't approve of their romance.
Featuring guest star Katherine Ross.
Weigel Broadcasting Co. is a family-owned media company based in Chicago, Illinois. The company owns and operates national television networks, as well as local broadcast stations throughout the country. Weigel is the leader in the multicast television network space with "MeTV," Memorable Entertainment Television, the number-one rated and distributed multicast network, as well as the "Movies!" Network in cooperation with the Fox Television Stations, the "DECADES" Network, the "H&I" Network and the "Start TV" Network in association with the CBS Television Stations.
Weigel's local stations include CBS, ABC, The CW, MyNet and Telemundo network affiliates. Weigel and its affiliate companies broadcast network and independent television stations in Los Angeles, Chicago, Seattle, St. Louis, Cedar City-St. George, Milwaukee, South Bend and Rockford.
For more information on Weigel, visit: https://www.weigelbroadcasting.com
#    #   #
The post MeTV Remembers Burt Reynolds with GUNSMOKE Tribute Sept 10-15 appeared first on TV Grapevine.