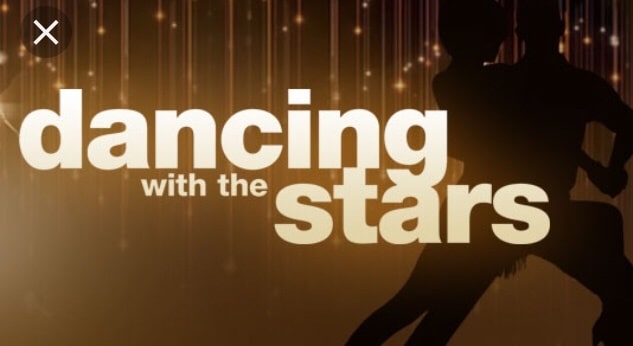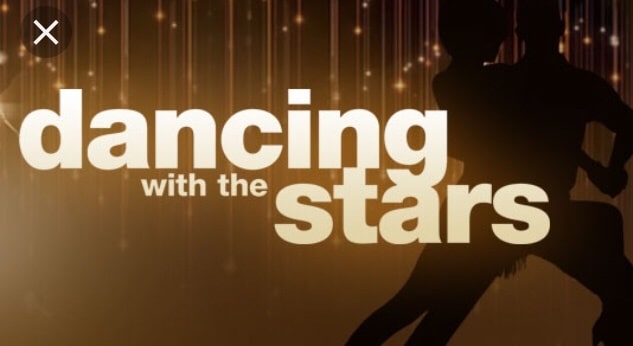 Tonight, the remaining couples on ABC's Dancing With The Stars will pay tribute to the year that is most memorable in their lives. It is a favorite theme on the show and lets us get to know our celebrities on a more intimate level.
First up is Mary Lou Retton and Sasha Farber with their Viennese Waltz. She recalls 1984, when she won the gold medal at the Olympics. She won it six weeks after her knee surgery which could have ended her career. She proved the doctors wrong and went on to compete despite their warnings.
This is by far her best performance so far. I'm not happy that they are butchering a Queen song, but the dance is beautiful, classy and had me in tears. Her technique was spot on and her emotion was so genuine.
Len thinks she epitomizes the athlete's fighting spirit. He thinks it was a lovely performance.
Bruno loves how nothing can keep her down.
Carrie Ann can't stop crying because she is so moved.
Scores: 8-8-8=24 out of 30
Milo Manheim and Witney Carson have the jive. He chooses 2018 for his most memorable year because his movie Zombies came out, he was cast on DWTS and he is preparing for high school graduation and college.
I like the graduation theme of the dance, but as always, the extra dancers take away from his performance. I want to see him perform, but the other dancers make it too distracting. It is a real shame because he is one of the better dancers and doesn't need all the extra bells and whistle.
Bruno says he graduated with honors with this dance.
Carrie Ann likes the cleanliness and energy of the dance, but warns him to watch his arms.
Len thinks it was a fun, terrific jive.
Scores: 9-9-9=27 out of 30
Nancy McKeon and Val Chmerkovskiy have the rumba. She chooses 2003-2006, which is when she got married and had her daughters.
The dance is so emotional, and like Mary Lou's it brings tears to my eyes. Again, this is her best dance of the competition so far…her technique is there, but more importantly, the storytelling captivated me from start to finish.
Carrie Ann loves the joy she has when she dances and thinks the dance was beautiful.
Len thinks it had a charm about it, but wants her to work on her hips.
Bruno thinks she really put her heart into the dance.
Scores:8-7-7=22 out of 30
Maddie Ziegler will do a trio dance with Alexis and Alan if they make it through this elimination.
Alexis Ren and amen Bersten do a contemporary routine. She remembers 2014, when her mom was diagnosed and eventually died from cancer. She dedicates the performance to her mom, who was a huge fan of the show and dancing.
Okay, I can't even recap this….it is too emotional and too beautiful. I'm in tears like there is no tomorrow….it is THAT emotional….WOW.
Len loved every moment.
Bruno thinks she danced like an angel.
Carrie Ann thanks her for leaving a legacy of her mother through the dance.
Scores:9-8-9=26 out of 30
Evanna Lynch and Keo Motsepe have the Viennese waltz to, of course, the Harry Potter theme. She recalls 2006, when she was cast in Harry Potter. She says the movie saved hr from an eating disorder and even led to her becoming friends with JK Rowling.
I swear, I rewatched this dance several times because it was so amazing. this is not only her best performance but one of the very best pieces Keo ever choreographed. WOW.
Bruno gushes over how magical and wonderful the dance was.
Carrie Ann loves how she drew everyone in with the performance.
Len thinks it was a magic performance.
Scores: 9-9-9=27 out of 30
Grocery Store Joe Amabile and Jenna Johnson have the Viennese waltz. He remembers this past year when he went on the Bachelorette, which led to Bachelor in Paradise and him meeting his girlfriend Kendall.
While i love the singers, they seem to focus more on them than Joe and Jenna in the beginning. It makes it hard to concentrate and focus on what is otherwise a beautiful, moving performance. It has a romantic, end of a rom-com feel to it and I half expect him to propose to Kendall at the end.
Carrie Ann says the effort and performance touched her heart, but he is still growing.
Len sees a more confident Joe.
Bruno says he was really moving.
Scores: 6-6-6=18 out of 30
Juan Pablo Di Pace and Cheryl Burke have the samba. He recalls 1999, when he left Argentina to chase his dream of becoming an actor. It took him several years to get there, but his big break came when he was cast in Mamma Mia.
This is HOT. the moves, the chemistry, the entertainment…everything! I am obsessed and in love with this dance from start to finish.
Len just gives him a standing ovation.
Bruno calls this the best sambas the show has ever seen.
Carrie Ann calls him the son of Emmitt Smith, Mario Lopez and Gilles Marini.
Scores: PERFECT SCORE!!!!
Their reaction is PRICELESS.
John Schneider and Emma Slater have the waltz. He remembers 2016, when he lost everything in a storm, losing his mom and ending up with the love of his life.
The dance is perfectly emotional and beautiful. the technique is wonderful as well, but it barely matters because the storytelling and love behind the dance is head and shoulders above everything else.
Bruno calls it charming and heartfelt.
Carrie Ann loves the emotion and beauty, but wants him to work on his posture.
Len also loved it, but gives him pointers on how to be more refined.
Scores: 7-7-7=21 out of 30
Bobby Bones and Sharna Burgess do a contemporary routine to help him commemorate 1998, the year he graduated high school. He was the first to graduate and inspired his mom to get her Ged before she died.
Being this side of him is nothing short of amazing and incredible. it has to be the top performance of the night for me, bar none. He somehow captures that emotion while still keeping his personality. i love him.
The little boy who portrayed young bobby was so cute and looks quite a bit like him.
Carrie Ann thinks is was spectacular magic.
Len calls it his best dance.
Bruno tells him to keep it going.
Scores: 8-7-8=23 out of 30
Tinashe and Brandon Armstrong do the rumba to one of her own songs. Her big year is 2014, which is when her first album was released.
The dance is very romantic and sensual without going over the top sexual.The song is also amazing and she made me want to go get her album!
Len calls it her best dance.
Bruno says she knows how to work it.
Carrie Ann thinks she is unstoppable.
Scores: 9-9-9=27 out 0f 30
DeMarcus Ware and Lindsay Arnold end the night with their Argentine tango. He recalls 2016, when he won his first Super Bowl. He recalls how he and his wife had trouble starting a family and how having his kids there was such a huge moment.
He had me at that lift….holy cow….everything from the on was spot on, on fire and by FAR the BEST ARGENTINE TANGO OF ALL TIME!!! There is nothing else to say. It IS THE BEST OF ALL TIME!! Having his kids there at the end made it that much better.
Bruno calls it a superhuman display of strength and mind blowing.
Carrie Ann loved the intensity.
Len can't stop gushing over those lifts.
Scores: 9-8-9=26 out of 30
Results: Nancy and Val and Tinashe and Brandon are in jeopardy with Nancy and Val going home.
More next week. Stay tuned!
The post Dancing With The Stars Most Memorable Year Recap 10/8/18 appeared first on TV Grapevine.