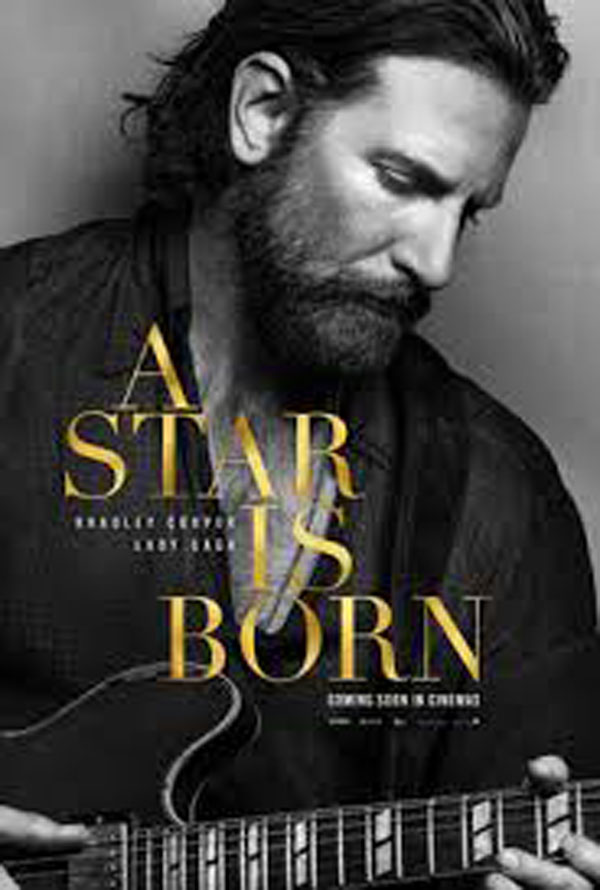 Were only a few weeks away from the 76th Golden Globes which will air LIVE on NBC on Sunday, January 6th@ 8PM. I'm not really fan of award ceremonies, but I will be watching. The talk of the town has been the announcement that Bradley Cooper's directorial debut film "A Star is Born" has been nominated for a few awards including awards for Cooper for Best Director, and Lady Gaga for Best Actress in a Motion Picture.The film is good and made my fiance cry, and a few ladies sitting in the same row as us also cry. Maybe I had a tear in my eye too, but I will not admit that here.
Bradley Cooper has long been rumored to play the lead in Pandemonium. The story of World Wrestling Entertainment founder Vince Mcmahon, and his rise to bring a stranglehold on professional wrestling to the masses. That's right Hollywood A-Lister Bradley Cooper is rumored to be playing Mcmahon. Bradley Cooper is a great actor but filling the shoes of a Titan could be daunting. WWE is a global brand and Mcmahon is known as one of the hardest workers in the world. Cooper has his work cut out for him if he accepts the role.
Award shows can be boring, and they can be awesome if you're into that thing. WWE has had a long longevity and has been known for creating global superstars that are known throughout the world. They are also a company that can be full of surprises when need be.
What if Mr. Bradley Cooper is up there on that stage on January 6th and talking, and suddenly the lights go out and when they come back on a wrestler from Raw or Smackdown are standing behind Cooper with a steel chair in hand. The wrestler swings and the lights go out, and Cooper is laid out. There would be no press release needed. The world would be talking. 
Pandemonium is still a go with Glenn Ficarra and John Requa attached
to direct. Bradley Cooper and Lady Gaga are sure to take award season by storm.
I've listened to there song "Shallow" four times while writing this article.
The post Bradley Cooper Needs To Get Hit With A Steel Chair At The Golden Globes appeared first on Age of The Nerd.