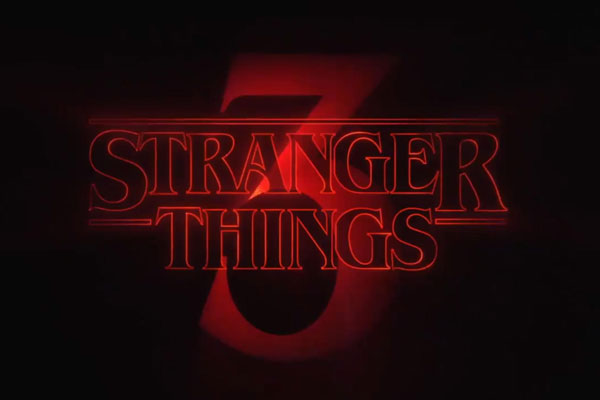 Netflix has announced that "Stranger Things" will be making its' highly anticipated return in 2019!  They have also given fans a bit of an early holiday gift and revealed a sneak peek at the titles! 
They also teased the following, "In the summer of 1985, the adventure continues …" which was of course written upside down! At the end of the last season many eagle-eyed fans caught a glimpse of the outside of Hawkins Middle School after the school dance scene and took note that many of the cars in the parking lot appeared to be from a different time period, perhaps the 50's or 60's leading to rumors that perhaps we could see the series going back further in time, however if the time period will be 1985, they seem to be following the same time frame as the first two seasons. 
We absolutely can't wait to see what the new season has in store!  Share with us some of your favorite rumors or hopes for season three. 
The post Stranger Things Reveals Season Three Titles appeared first on Age of The Nerd.