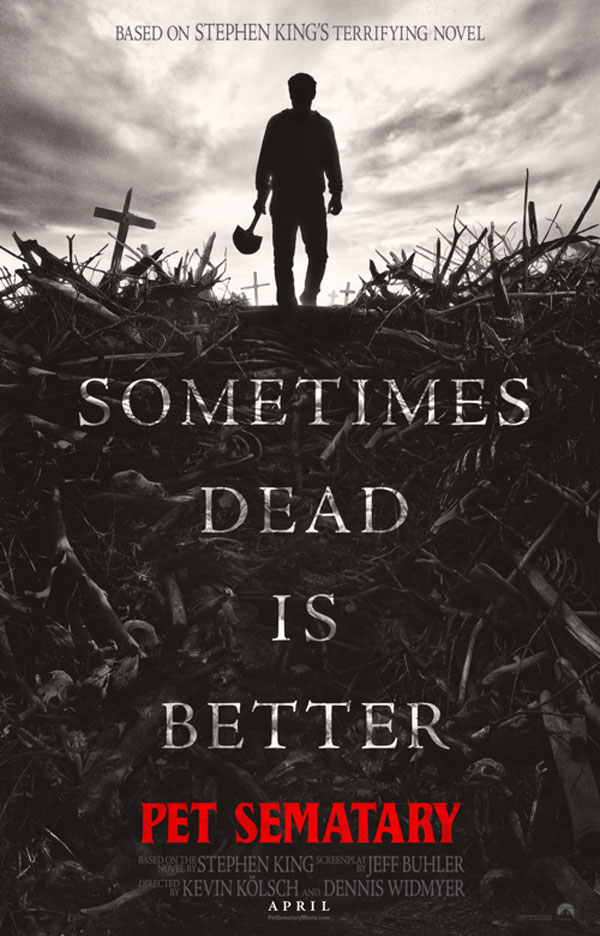 In there 25 plus years together Seattle, rock icon's Pearl Jam have covered The Ramones in concert many times. Pearl Jam have covered songs I Believe in Miracles and Blitzkrieg Bop. Lead singer Eddie Vedder has cover Sheena is a Punk Rocker and even inducted the band into the Rock and Roll Hall of Fame.
The song Come Back off their self -titled album (2006) has
been dedicated to Ramones lead singer Johnny Ramone many times during concerts.
One of the biggest hits for the Ramones was, Pet Sematary for the Stephen King movie
with the same name that was released in 1989 and directed brilliantly by Mary
Lambert.
This year the remake of Pet Sematary will be released to
theaters on April 5th. The film will star John Lithgow, Jason
Clarke, and Amy Seimetz. The film revolves around the Creed family who after moving
to a rural home find a "Pet Sematary" located near there home. After the tragedy of
losing the family cat, Louis buries the cat in the mysterious cemetery. Church
returns from the dead and with the return a horrifying tale unfolds. Louis Creed
realizes that sometimes dead is better, but does he really ?
Pearl Jam is currently rumored to be in the studio recording their next album. Eddie Vedder will headline the Inning's Festival in Tempe, AZ on March 3rd. Hopefully, the band gets together soon and releases new music. Here's to wishing that Pet Sematary is part of that wish.
The post Should Pearl Jam Remake the Song "Pet Sematary" By the Ramones For The 2019 Remake appeared first on Age of The Nerd.