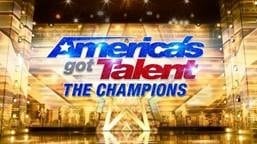 Darci Lynne Farmer won the hearts of America when she won America's Got Talent in 2017. She went on to make a name for herself and has been seen in several shows and events, including her own tour, which can be seen country-wide. She was most recently seen on America's Got Talent: The Champions. She unfortunately did not place,but she once again won the hearts of America.
TVGrapevine recently caught up with the teen star. During our interview, the enthusiastic blonde gushed over the fact that she got to be on the show. For her, it was comparable to being in the Olympics, especially since the show included people from different parts of the franchise. She enjoyed meeting people from different shows and countries, especially since she got to watch them on TV during their seasons. It was an honor for her to get to work with them and eventually become their friends.
Now that Darci's time on the show is over, she is hard at work preparing for her new tour. She plans on hitting several cities across the country and is very excited to see and perform for her fans. In addition, she is continuing to work on new music and hopes to pursue an acting career. Her dream is to become an action star and learn her own stunts. She also plans on learning how to surf.
However, despite all her talent and ambition, there is something more to Darci than meets the eye. America knows her as a bubbly, talented blonde, but I got to know her as something more. I got to see the ambitious young lady who is a wonderful role model for our youth today. She has more maturity, ambition and star quality than people twice her age. She is someone that I wish I could have been at that age and someone I hope my future daughters and nieces see and aspire to be like. They may not want to go into the entertainment business, but I want them to admire her in the sense that see a girl who gives her all and never gives up. Thank you for inspiring the youth of America, Darci.
The post America's Got Talent The Champions: Darci Lynne Farmer Talks to TVGrapevine appeared first on TV Grapevine.