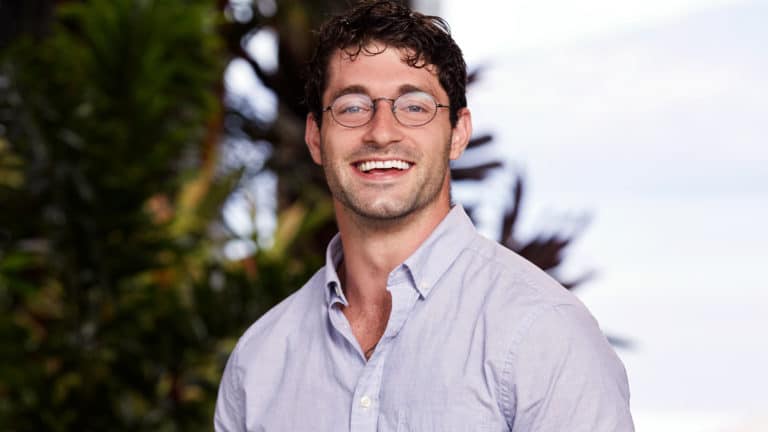 Jack Allen of Temptation Island recently took time to talk to TVGrapevine in an exclusive interview.  You can catch him on the show every Tuesday night on USA Network. Check your local listings for showtimes.
NAME: Jack Allen
AGE: 26
CURRENT CITY: Plymouth, MA
ABOUT: In between owning his own tile contracting company and freelance writing, Jack loves to take full advantage of everything in life. From hiking to snowboarding, traveling to videogames, Jack is open to trying everything and hopes coming to the Island will help him find the woman of his dreams.
What made you decide to go on the show?
My great unwritten memoir was missing a chapter, Temptation Island seemed like the perfect fit.
Other than the 'temptation,' what was the biggest challenge about the show?
The sun. I'm Polish and Irish. If I get skin cancer within the next 15 years I'm suing production.
What did you learn about yourself while doing the show?
I learned that Harry Potter doesn't belong on reality television.
What do you hope the people at home watching learn about relationships?
I hope they learn to question their relationships. I don't think any of the 4 couples should've been together in the first place – the longevity of their relationships was just a reflection of comfort and complacency in my opinion. Don't be afraid to continue searching.
Describe the experience in three words.
Hot. Humid. Hungover.
Has your viewpoint on relationships changed since being on the show?
Not really. I think I provided perspective more than anything. My goal was to help the girls, not the other way around.
What is a fun fact about yourself that might surprise viewers?
I actually wrote Kaci an anonymous letter halfway through the show asking her to prom. She said yes.
Chloe Williams
The post Jack Allen of Temptation Island Talks to TVGrapevine appeared first on TV Grapevine.