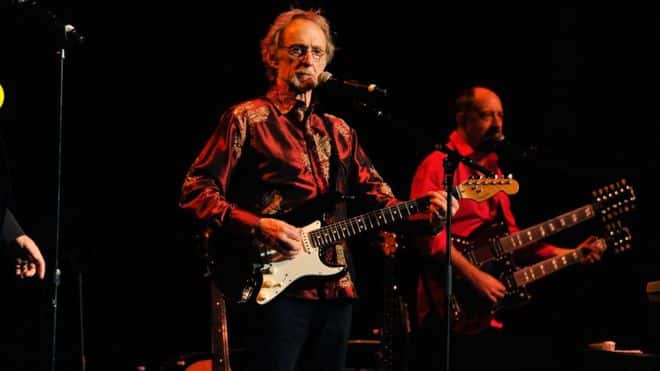 Sad news for Hollywood today. Musician Peter Tork, who is best known for being a member of the iconic 70s band The Monkees, has died. He was 77 years old.
The band was best known for hits such as 'Daydream Believer' and their two season, Emmy award winning TV series. Tork also dabbled in acting, including guest starring as Topanga's father on the 90s sitcom Boy Meets World and as Chris on 7th Heaven.
Tork's official Facebook page released the following statement:
"We want to thank each and every one of you for your love, dedication and support of our 'boss.'
"Having you in our world has meant so very much to all of us. Please know that Peter was extremely appreciative of you, his Torkees, and one of his deepest joys was to be out in front of you, playing his music, and seeing you enjoy what he had to share.
"We send blessings and thoughts of comfort to you all, with much gratitude, the PTFB team."
TVGrapevine sends their condolences to his family at this time.
The post Monkees Singer Peter Tork Dead at 77 appeared first on TV Grapevine.