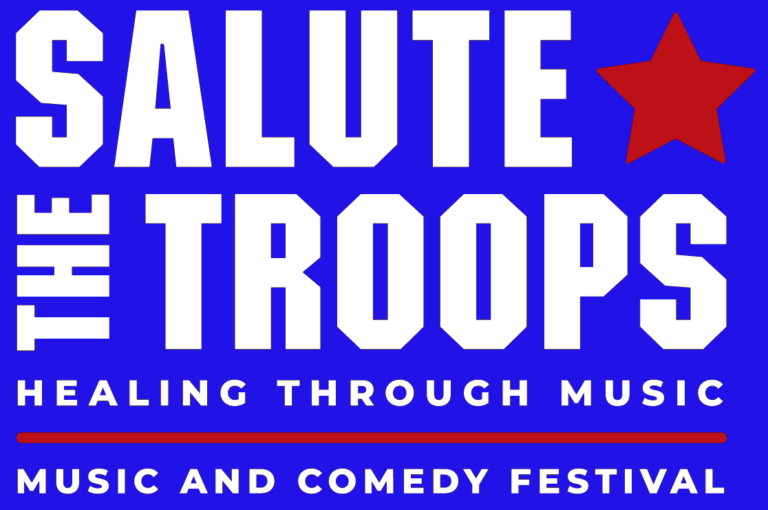 Salute The Troops Music And Comedy Festival Announces Inaugural 2019 Lineup
Snoop Dogg, Cold War Kids, Dashboard Confessional, Capital Cities, Members of the Wu-Tang Clan and more to play inaugural Riverside festival honoring troops and veterans

(New York, NY): The first annual Salute The Troops Music And Comedy Festival will take place on Friday, March 22nd and Saturday, March 23rd at the historic March Field Air Museum in Riverside, CA.
A diverse, multi-genre lineup of musicians and comedians will perform at this series honoring troops and veterans. Snoop Dogg, Cold War Kids, Dashboard Confessional, Capital Cities, members of the Wu-Tang Clan (Method Man, Inspectah Deck, Ghostface Killah, Masta Killa, Cappadonna, U-God), Redman, Cheat Codes, Yellowcard's William Ryan Key and more musical guests will perform, as well as comedians Adam Carolla, Rob Riggle and more. The event is aimed at raising awareness of Post-Traumatic Stress and the epidemic suicide rates among returning soldiers and veterans. Two-day tickets are on sale now at www.SaluteTheTroops.com
"I'm looking forward to the show and putting on a great show for the troops. Thank you for all you do for our country," Snoop Dogg said.
For each ticket sold, a free ticket will be provided to active service men and women. Veterans will receive discounted ticket prices. Veterans and active duty service members can claim tickets online at www.SaluteTheTroops.com
"We are truly humbled at the support we receive from our community. An event such as this, honoring the men and women of the armed forces, is greatly appreciated," said Major Perry Covington, USAF.
"We are honored to produce events that bring significant entertainment options to our troops, veterans, as well as the general public, and hope to help heal silent wounds through music and comedy. I know for a fact through speaking with many veterans and active service members that music and comedy can provide a momentary release and a long term healing effect that we hope to offer to our men and women, active and veterans," Nate Parienti said.
Salute The Troops Music And Comedy Festival was founded by Nate Parienti and co-founded with John Wertz (USMC 2001-2006) of Semper Fi Productions. Salute The Troops will take place at March Air Reserve Base on an annual basis with select artists interacting with troops and participating in military activities. Attendees can view and take photos with over 80 aircraft on display at the festival grounds. Other highlights include a Prince tribute from his former band, The New Power Generation, as well as DJs, craft beverages, meals and more.
Get tickets and all info: www.SaluteTheTroops.com
Salute The Troops on the web:
https://www.salutethetroops.com/
https://www.facebook.com/salutethetroops/
https://twitter.com/SaluteTroopFest
https://www.instagram.com/salutethetroopsfestival/
Salute The Troops Music And Comedy Festival Announces Inaugural 2019 Lineup first appeared on Game On Media.