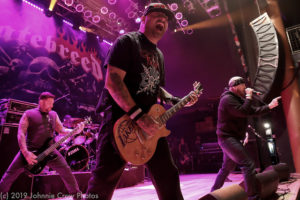 Hatebreed celebrated their 25th Anniversary at the House of Blues in San Diego, California on March 7, 2019. Opening acts were Bleeding Through, Strife and Asesino. The Hatebreed 25th Anniversary Tour kicks off in full in April (see dates at https://www.hatebreed.com/), but this special show in San Diego was a warm up, as well as a warning of what is to come. The band has created a ton of hardcore hits over the years, and they played as many of them as they could slam into the setlist. The crowd was insanely intense and loving every minute of it.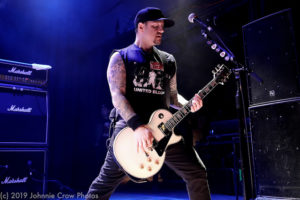 Jamey Jasta delivered his passionate lyrics with a scream and a smile, allowing the crowd to release their emotions in a shared catharsis. Matt Byrne on drums and Chris Beattie on bass are beasts, allowing Frank Novinec and Wayne Lozinak to shred. Hatebreed showed why they continue to lead the charge after 25 years. They simply came out and destroyed everything.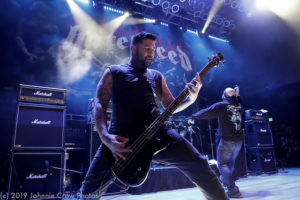 Photo gallery of Hatebreed at House of Blues San Diego on March 7, 2019:
Photo gallery of Bleeding Through at House of Blues San Diego on March 7, 2019:
Hatebreed 25th Anniversary at House of Blues San Diego first appeared on Game On Media.