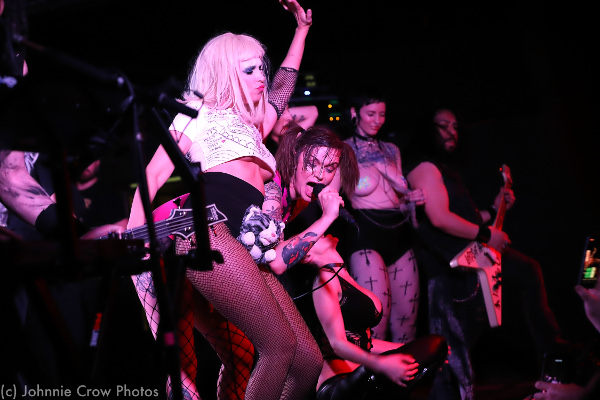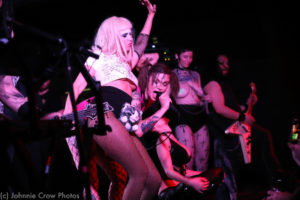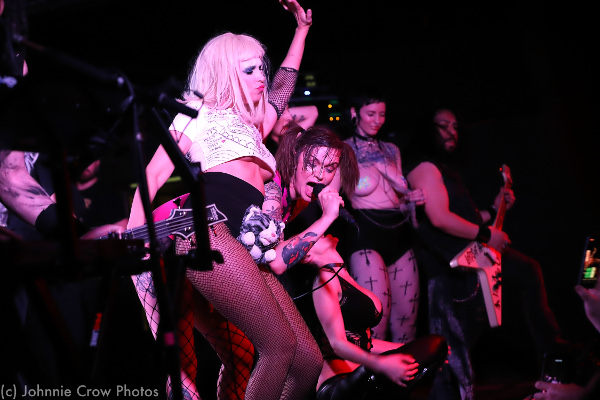 The Brick By Brick in San Diego, California was transformed into a performance art space on February 23, 2019. The Lords Of Acid, Orgy, Genitorturers and Gabriel and the Apocalypse blurred the invisible line between stage and audience, with band members entering the floor and fans taking to the stage to participate in the show.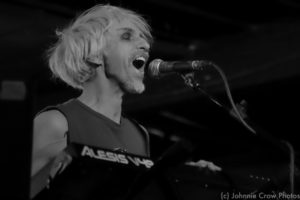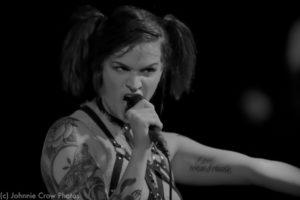 Praga Khan and Lords Of Acid played all of their kinky, sexy songs from throughout a 30 year career. Their latest Acid Queen is Marieke Bresseleers and she has a strong voice, a fitting vocalist for the Lords brand of techno industrial music. Gale Waling, DieTrich Thrall and Sin Quirin round out the band's current incarnation. Many in the crowd dressed in burlesque fashion, and were brought on stage to participate in the performance, along with the band's sexy dancer. Overall it was a very erotic show.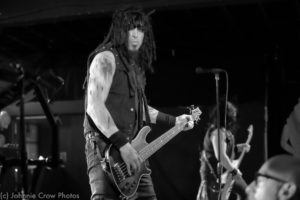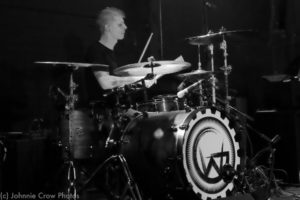 Jay Gordon and Orgy provided direct support. The band – Carlton Best, Nic Speck, Ilia Yordanov and Ryan Browne – gave a spirited performance. The high energy show culminated with Gordon jumping down into the audience, letting fans help him sing "Blue Monday", the New Order song that was their biggest hit.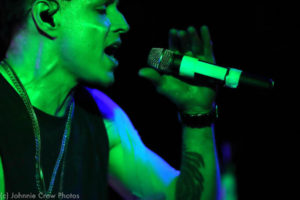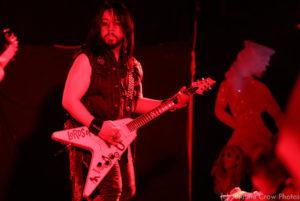 The World's Sexiest Rock Band, Genitorturers, steamed things up with their S&M themed show. Lead singer Gen wore several sexy costumes, and interacted with their dancer, who also wore several costumes and provided numerous sexual props. Eric Griffin, Ryan Sellback and Kriz D.K. pounded out the driving beats while all of the sexual energy flowed. Several fans were brought onstage to pose as victims, enjoying every second of it.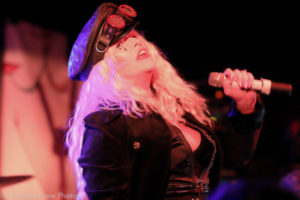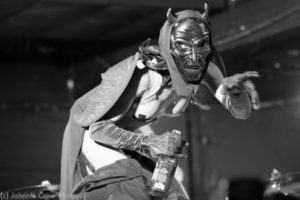 Gabriel and the Apocalypse opened the show. Little Miss Nasty – Rock N' Roll Burlesque For The 21st Century joined the Pretty In Kink tour on February 26. Tour dates listed below:
Pretty In Kink 2019 Tour Dates:
02/21 @ Club Red – Phoenix, AZ *
02/22 @ The Regent Theatre – Los Angeles, CA *
02/23 @ Brick By Brick– San Diego, CA *
02/24 @ UC Theatre – Berkeley, CA *
02/26 @ Dante's – Portland, OR
02/27 @ Showbox SODO – Seattle, WA
03/01 @ The Complex – Salt Lake City, UT
03/02 @ Gothic Theatre – Denver, CO
03/03 @ Granada Theater – Lawrence, KS
03/05 @ Cabooze – Minneapolis MN
03/06 @ Miramar Theater – Milwaukee, WI
03/07 @ Bottom Lounge – Chicago, IL
03/08 @ Agora Theatre – Cleveland, OH
03/09 @ Buick City Events Center – Flint, MI
03/10 @ Rex Theatre – Pittsburgh, PA
03/11 @ Theatre Of Living Arts – Philadelphia, PA
03/12 @ Gramercy Theatre – New York, NY
03/13 @ Brighton Music Hall – Boston, MA
03/15 @ Soundstage – Baltimore, MD
03/16 @ Underground at The Fillmore – Charlotte, NC
03/17 @ Masquerade – Atlanta, GA
03/18 @ Culture Room – Ft Lauderdale, FL
03/19 @ The Orpheum – Tampa, FL
03/21 @ House of Blues – New Orleans, LA
03/22 @ Scout Bar – Houston, TX
03/23 @ Trees – Dallas, TX
03/24 @ Come and Take it Live – Austin, TX
03/26 @ Sunshine Theater – Albuquerque, NM
03/27 @ Hard Rock Live – Las Vegas, NV
Photo gallery of Lords Of Acid at Brick By Brick on February 23, 2019:
Photo gallery of Orgy at Brick By Brick on February 23, 2019:
Photo gallery of Genitorturers at Brick By Brick on February 23, 2019:
Lords Of Acid Pretty In Kink Tour in San Diego first appeared on Game On Media.