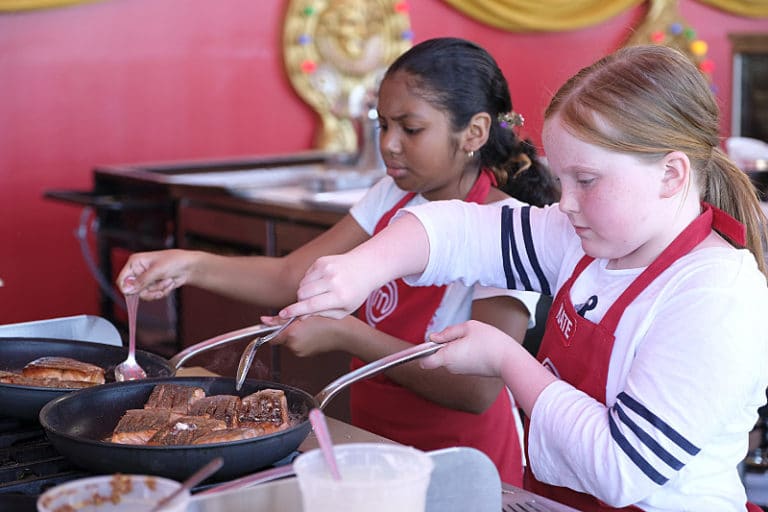 Here is a sneak peek at  tomorrow night's Masterchef Junior on Fox.
Season 7, Episode 3: Under the Big Top
Description: In the season's first big team challenge, the top 20 junior home cooks test their leadership and communication skills in a bold carnival-themed competition. As two teams of nine fuel 51 Circus Vargas performers with a delicious lunch, one team prepares seared salmon and the other grills NY strip steak. With at least two contestants on the chopping block, the home cooks must rise to the occasion in a birthday cake pressure challenge to prove their rightful spot in the all-new "Junior Edition: Under the Big Top" episode of MASTERCHEF airing Tuesday, March 19 (8:00-9:00 PM ET/PT) on FOX.
The post Masterchef Junior Sneak. Peek for 3/19 appeared first on TV Grapevine.