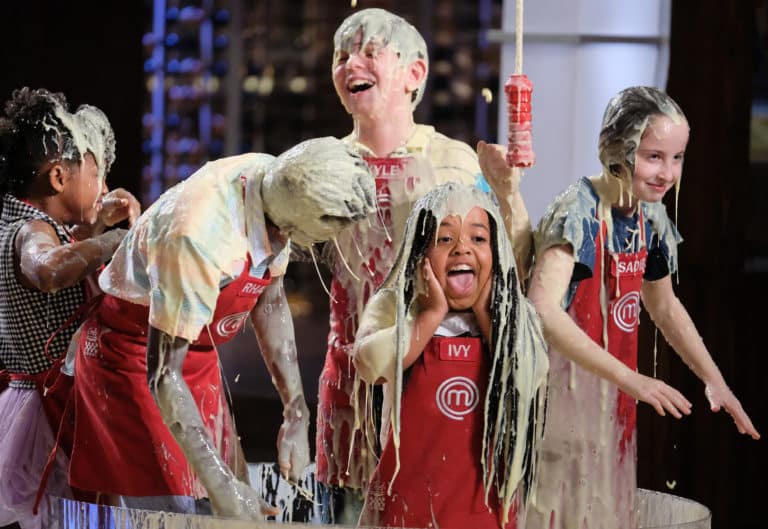 Below is a preview for Masterchef Junior on Fox.
Season 7, Episode 4: Something to Trifle With
Description: The top 16 home cooks in America face a sticky situation when they are divided into 3 teams of five and tasked with a Gordan masterclass—make as many stunning English trifles as possible in under 20 minutes! Only one team will prove they have enough creativity and finesse to bypass the elimination round and secure their spot in the final 14. The remaining home cooks are challenged to make 3 identical sliders like a true MASTERCHEF in the all-new "Junior Edition: Something to Trifle With" episode of MASTERCHEF airing Tuesday, April 2 (8:00-9:00PM ET/PT) on FOX. (JRM-705) 
The post Masterchef Junior Episode 5 Preview appeared first on TV Grapevine.