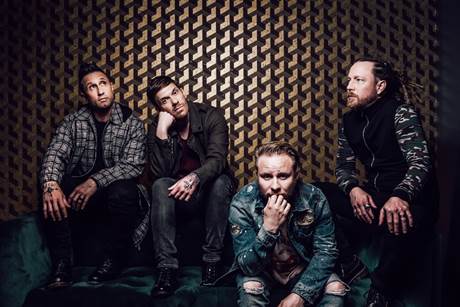 Shinedown, led by powerhouse front man Brent Smith, has been at the top of their game and the charts with their new album ATTENTION ATTENTION (PRESS HERE to listen), out now via Atlantic Records, which simultaneously hit #1 on 3 Billboard Rock Charts and debuted Top 5 on the Billboard 200. The album, which has received major media praise and has fortified their place as one of rock's most successful bands of the past 2 decades, spawned hits such as #1 rock hit "DEVIL," new rock single "MONSTERS" & #1 rock and crossover Hot AC hit "GET UP," which landed the band on Live with Kelly and Ryan, racked up more than 36 million streams and broke a new record for Shinedown giving them the most Rock Airplay Top 10s ever and their 13th #1 on Billboard's Mainstream Rock Songs Chart (the second most in the history of the chart).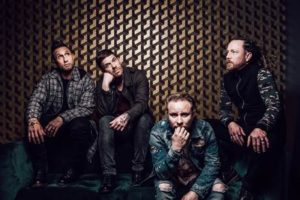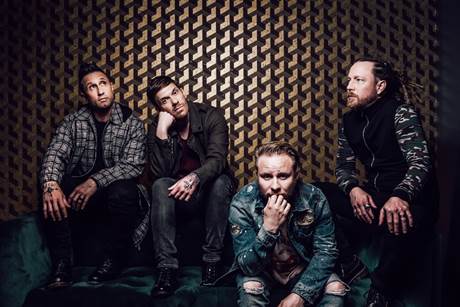 Photo credit: Sanjay Parikh
Today Shinedown has released a stunning new piano version of their anthemic single "GET UP." The new stripped-down version, propelled by the undeniable power of Brent Smith's voice, shines a light on the song's urgent and universal message of hope, empathy and encouragement in the face of struggle. PRESS HERE to listen to "GET UP (Piano Version)." "GET UP" has such an important message behind it about empathy, compassion and human connection. While it was inspired by bassist Eric Bass' struggles with clinical depression and has contributed to the cultural conversation surrounding mental health, the uplifting, motivational song has really taken on a universal meaning to so many around the globe.  Check out a video from the road that shows these special moments with fans HERE. The story that unfolds as the album progresses is a poignant and enduring statement about humanity, touching on topics such as overcoming struggles, mental health, not being afraid to fail and the resolve of the human spirit.
Shinedown's ATTENTION ATTENTION World Tour has been selling out arenas and getting rave reviews. Shinedown has sold 10 million albums and 10 million singles worldwide. They have 13 platinum and gold singles and four platinum and gold albums and more than 2 billion streams. In early May they kick off "An Evening with Shinedown," a special run of intimate shows, before their world tour picks back up for a massive summer run.
"At it's core, 'GET UP' deals with empathy. Smith's lyrics reflect a shared experience…pain can be a universal human experience and that sense of unconditional support and solidarity is the driving factor behind the song…" – Salon
"Emotional and personal…cinematic and nuanced…'GET UP' which began as a song written for a friend and bandmate, is now bringing its inspiring message to millions of listeners." – HuffPost
"…[ATTENTION ATTENTION is] a deeply confessional brilliant piece of work…most rock bands don't possess what Shinedown does — unfathomable talent, an unwavering fan base and unbridled tenacity." – Buzzfeed
Shinedown Releases Powerful Piano Version of 'GET UP' first appeared on Game On Media.