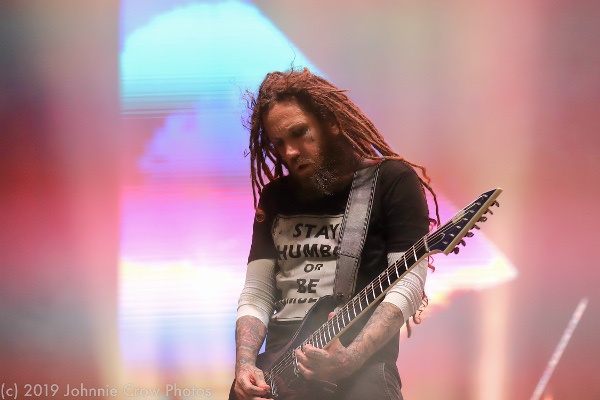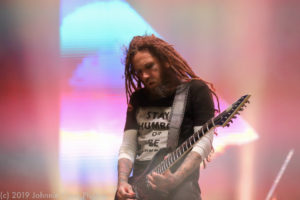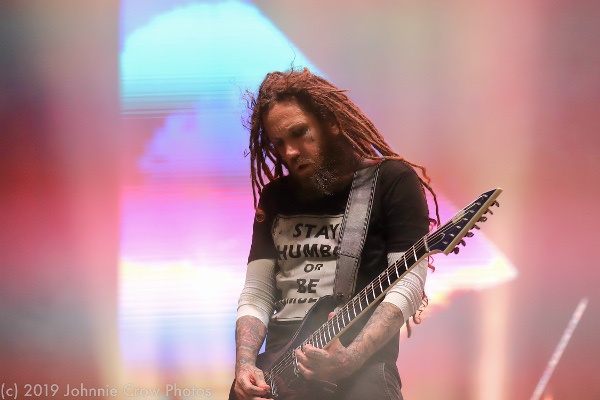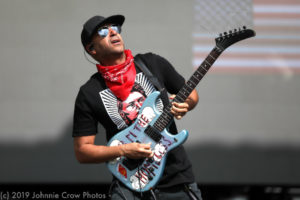 The ninth annual Welcome To Rockville Festival expanded to 3 days in 2019, spread out across Jacksonville, Florida's Metropolitan Park along the St John's River. Fans were treated to eats rom the following local and regional restaurants and food trucks: Barrique, The Bread and Board, BC Taco, Brucci's Pizza, Cely's Filipino Cuisine, Chinchilla's Eatz on the Streetz, Dos Vatos Tacos, Eli's BBQ, Gouda Boys, Grumpy's Homemade Ice Cream, Guanabana Ice Pops, Island Noodles, Mama's Food Truck, Mojo's BBQ, Pie Baby Wood Fired Pizza, Pele's Wood Fire Pizza & Tuscan Kitchen, Sweet Pete's, The Girls Gone Green Nacho Bar, Ubora Coffee, What's The Catch Fish Tacos, and Wurstbusters Truck. Drinkers could choose from a variety of beverages, including Bud Light, Enter Night Pilsner from Metallica and Stone Brewing, Blackened American whiskey from Master Distiller Dave Pickerell and Metallica, selections from the Caduceus Cellars & Merkin Vineyards Wine Garden (owned by Maynard James Keenan, co-founder of international recording acts Tool, A Perfect Circle, and Puscifer), killer cocktails at the Heavy Tiki Bar oasis, and local craft beer, including options from world renowned Tampa-based Cigar City Brewing.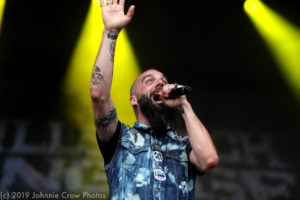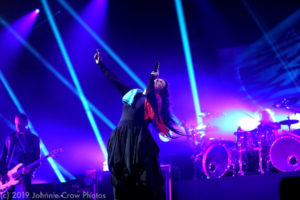 Friday, May 3, 2019 was Day 1 of Welcome To Rockville. The day was off to a great start, when dangerous thunderstorms closed in on the festival site, and the promoters took every precaution by pausing the concert, and safely evacuating the park. After a couple of hours delay, and a negotiated extension to the city curfew, the bands were rescheduled and the show went on. The performers on Day 1 were Korn, Evanescence, Chevelle, The Crystal Method, Flogging Molly, Killswitch Engage, Circa Survive, Tom Morello, Mark Lanegan Band, Beartooth, Black Pistol Fire, Hands Like Houses, Wilson, Hyro The Hero, Light The Torch, Amigo The Devil, Demob Happy, Cleopatrick, and Dirty Honey. This was a great mix of rock legends and bands on the rise. Some of the stand out new acts were Hyro The Hero, Amigo The Devil, Light The Torch and Wilson. The Crystal Method filled in for The Prodigy, offering a change of pace. Amy Lee and Evanescence returned to full on rock mode after touring with piano and orchestra. Killswitch Engage put on a breathtaking performance that was sadly cut short due to the impending lightning. Korn closed out a long day with an inspired performance.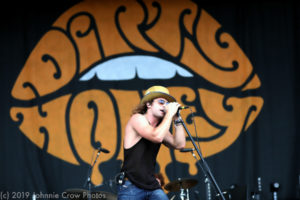 Welcome To Rockville 2019 Day 1 first appeared on Game On Media.