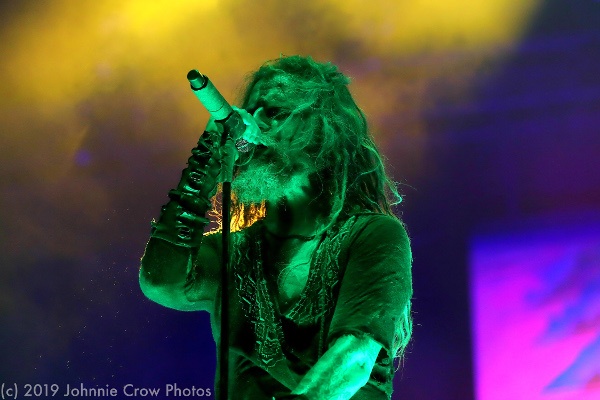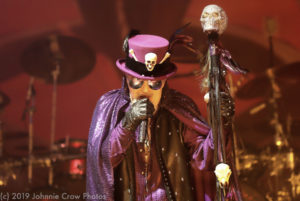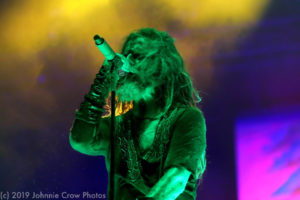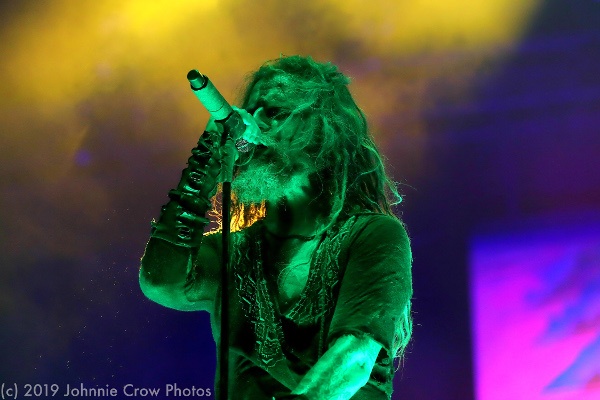 The ninth annual Welcome To Rockville Festival expanded to 3 days in 2019, spread out across Jacksonville, Florida's Metropolitan Park along the St John's River. Fans were treated to eats rom the following local and regional restaurants and food trucks: Barrique, The Bread and Board, BC Taco, Brucci's Pizza, Cely's Filipino Cuisine, Chinchilla's Eatz on the Streetz, Dos Vatos Tacos, Eli's BBQ, Gouda Boys, Grumpy's Homemade Ice Cream, Guanabana Ice Pops, Island Noodles, Mama's Food Truck, Mojo's BBQ, Pie Baby Wood Fired Pizza, Pele's Wood Fire Pizza & Tuscan Kitchen, Sweet Pete's, The Girls Gone Green Nacho Bar, Ubora Coffee, What's The Catch Fish Tacos, and Wurstbusters Truck. Drinkers could choose from a variety of beverages, including Bud Light, Enter Night Pilsner from Metallica and Stone Brewing, Blackened American whiskey from Master Distiller Dave Pickerell and Metallica, selections from the Caduceus Cellars & Merkin Vineyards Wine Garden (owned by Maynard James Keenan, co-founder of international recording acts Tool, A Perfect Circle, and Puscifer), killer cocktails at the Heavy Tiki Bar oasis, and local craft beer, including options from world renowned Tampa-based Cigar City Brewing.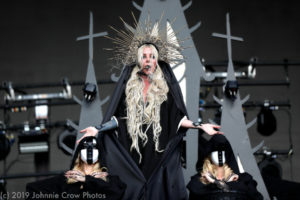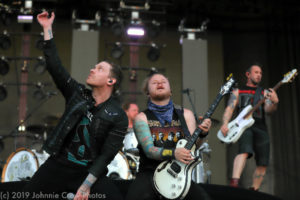 Saturday, May 4, 2019 was Day 2 of Welcome To Rockville. There were no dangerous thunderstorms on this day. Instead there was plenty of sun, heat and humidity. The three stages were filled with heavy hitters all day long – Rob Zombie, Shinedown, Judas Priest, The Cult, Skillet, In This Moment, Black Label Society, Yelawolf, Tremonti, Badflower, The Damned Things, Zeal & Ardor, Wage War, Movements, Crobot, Boston Manor, Pretty Vicious, and Dead Girls Academy. Zippo also provided an acoustic stage for intimate performances from several artists. One of the day's great highlights was Badflower killing their Zippo Session acoustically, and shortly after that tearing through an electric set. Both sets left the crowd emotionally satisfied. All of the bands put on emotional performances, but none more so than hometown heroes Shinedown. During their nightly tribute to Jacksonville's legendary Lynyrd Skynyrd, Brent Smith brought out Ronnie Van Zant's granddaughter as he and Zach Myers (and the loud crowd) performed 'Simple Man'.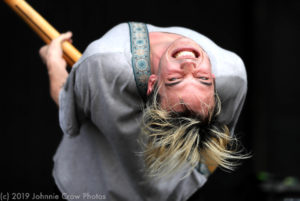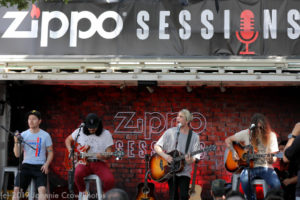 Welcome To Rockville 2019 Day 2 first appeared on Game On Media.