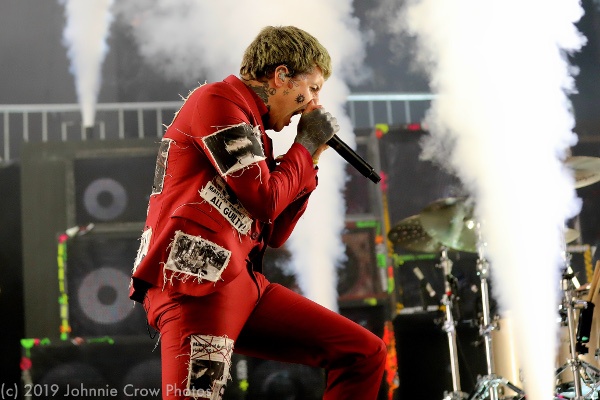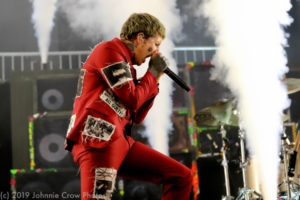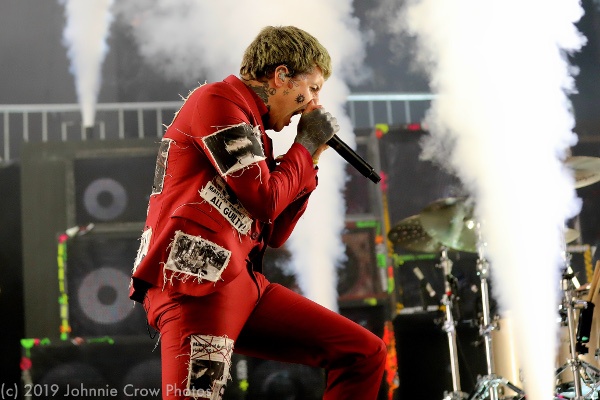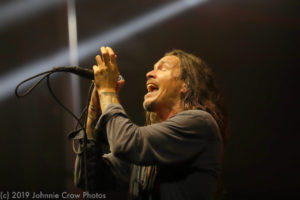 The ninth annual Welcome To Rockville Festival expanded to 3 days in 2019, spread out across Jacksonville, Florida's Metropolitan Park along the St John's River. Fans were treated to eats rom the following local and regional restaurants and food trucks: Barrique, The Bread and Board, BC Taco, Brucci's Pizza, Cely's Filipino Cuisine, Chinchilla's Eatz on the Streetz, Dos Vatos Tacos, Eli's BBQ, Gouda Boys, Grumpy's Homemade Ice Cream, Guanabana Ice Pops, Island Noodles, Mama's Food Truck, Mojo's BBQ, Pie Baby Wood Fired Pizza, Pele's Wood Fire Pizza & Tuscan Kitchen, Sweet Pete's, The Girls Gone Green Nacho Bar, Ubora Coffee, What's The Catch Fish Tacos, and Wurstbusters Truck. Drinkers could choose from a variety of beverages, including Bud Light, Enter Night Pilsner from Metallica and Stone Brewing, Blackened American whiskey from Master Distiller Dave Pickerell and Metallica, selections from the Caduceus Cellars & Merkin Vineyards Wine Garden (owned by Maynard James Keenan, co-founder of international recording acts Tool, A Perfect Circle, and Puscifer), killer cocktails at the Heavy Tiki Bar oasis, and local craft beer, including options from world renowned Tampa-based Cigar City Brewing.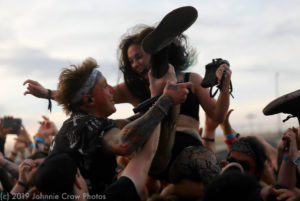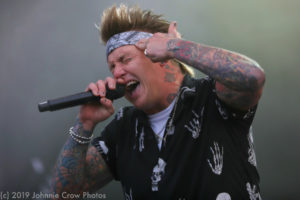 Sunday, May 5, 2019, AKA Cinco de Mayo, was Day 3 of Welcome To Rockville. The gift to patient festival goers was Tool introducing two new songs, but patience was necessary, as a massive thunder and lightning storm swept through Jacksonville, delaying the opening of gates for almost 4 hours. Unfortunately, some of the acts had to be cancelled, including The Glorious Sons, Dorothy, While She Sleeps, Shvpes, The Dirty Nil, and Hyde. Shvpes was able to put on an impressive acoustic show on the Zippo Sessions stage. The city waived the curfew once again, allowing the show to go on until midnight, featuring Tool, Incubus, Bring Me The Horizon, Papa Roach, The Struts, Meshuggah, Architects, The Interrupters, Fever 333, Reignwolf, Grandson, and Yungblud. Tool was obviously a highlight. Bring Me The Horizon brought a massive stage set and conceptual performance that was their best effort to date. Papa Roach stole the hearts of the crowd, as they always seem to do. Jacoby Shaddix even helped the busy security crew, catching one ecstatic crowd surfer and bringing her down to safety.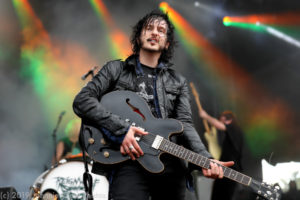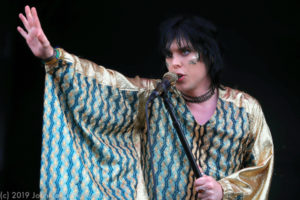 Welcome To Rockville 2019 Day 3 first appeared on Game On Media.