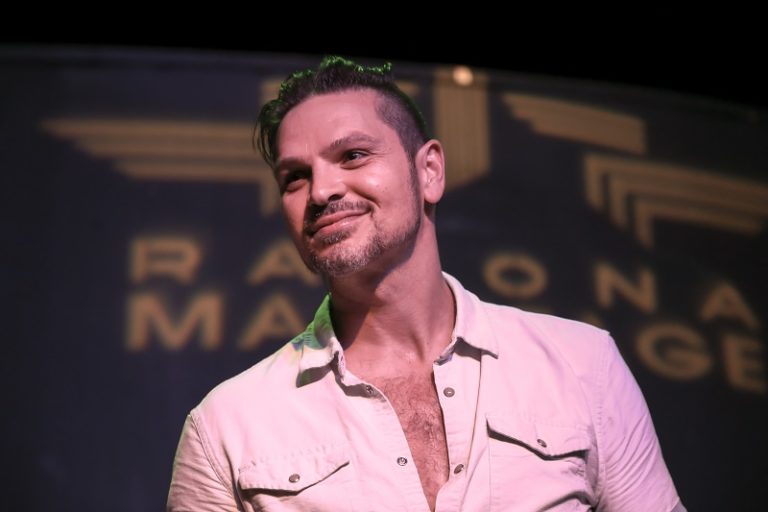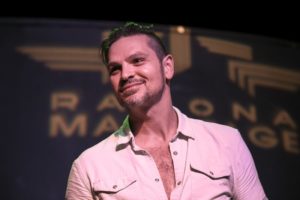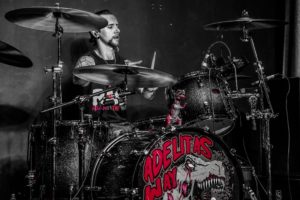 Hard rockers Adelitas Way returned to San Diego, California to play the Ramona Mainstage, a wonderful club up in the hills. The crowd in Ramona is always ready to rock and sing along with their favorite bands. On this night, they were treated to 2 very talented local metal acts, Unsung and Symbolic. Each band easily won over the room with their fast guitars and powerful vocals.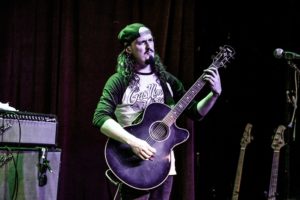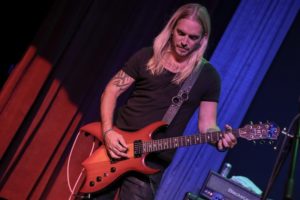 The fans were totally warmed up for Adelitas Way, and Rick DeJesus interacted often with them, leading them through an extensive catalog of hits. The independent group has also been releasing plenty of singles in recent years, and those songs were received just as well as the classics. Drummer Trevor Stafford is an energetic force behind the dinosaur adorned kit. Bassist Andrew Cushing also contributes acoustic guitar and backing vocals. New guitarist Tavis Stanley, who you may know from Art Of Dying, is a shredding machine with full on guitar god looks and chops. DeJesus told us to talk to our friends and tell them what the f**k they missed, and what they missed is a great bunch of guys who continue to put out emotional music with passionate performances. Don't miss out next time they come around.
Adelitas Way at Ramona Mainstage first appeared on Game On Media.