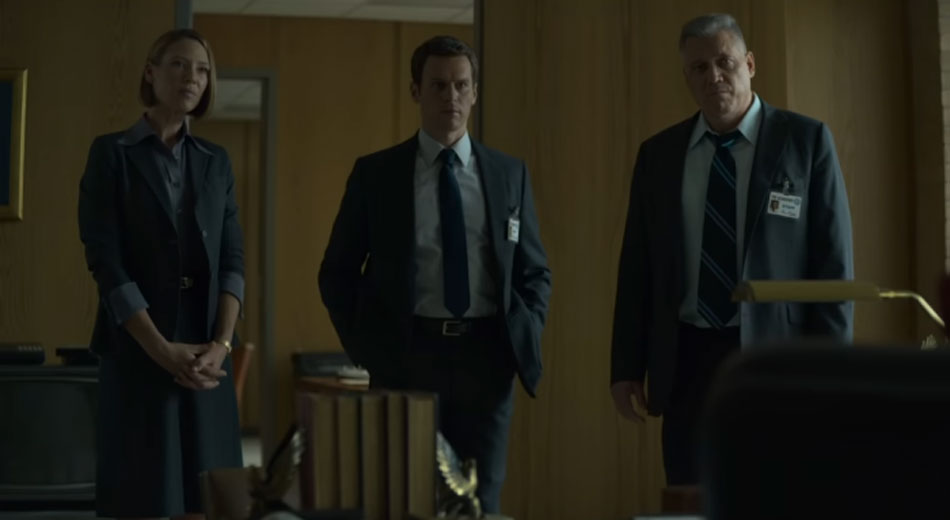 Season one of the Netflix Original Series "Mindhunter" immediately drew us in and left us eagerly anticipating any news about season two! Netflix has now released a chilling new trailer for "Mindhunter" season two and we are super excited! The serial killer drama will begin streaming on August 16th!
Starring Jonathan Groff as an ambitious FBI agent, the series looks back on the creation of the agency's Behavioral Science Unit in the late 1970s in order to study the psychology of serial killers.
The first season gave us the chilling encounter between Holden and serial killer Ed Kemper, played by Cameron Britton. The first trailer for the second season shows that the character will be back, although he won't be the main focus of the story this season, which will center on a child murderer who targets mostly black children and terrified Atlanta from 1979 to 1981.
The trailer ends with what we are sure will be the climax of the season: an encounter between Holden and serial killer Charles Manson, played by Damon Herriman. Fun note, the actor also plays a younger version of Charles Manson in Quentin Tarantino's latest film "Once Upon a Time… in Hollywood". In the series, the deranged killer is already in prison after being found guilty of the murder of actress Sharon Tate in 1971. "Manson is small, really small. Try not to stare", Ed Kemper advises Holden.
Check out the trailer below:
The post Netflix Reveals Trailer For Season Two Of 'Mindhunter' appeared first on Age of The Nerd.