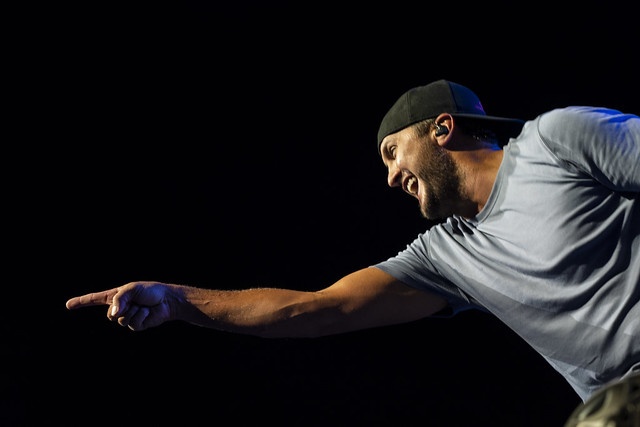 Images by Ashley Murphy. Words by Sandy Beitler.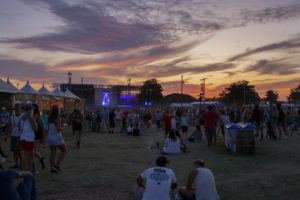 September 14th & 15th kicked off 3 weekends of festivals in Louisville, Kentucky. The first ever Hometown Rising is in the books. This was the first time for this Country festival from DWP (Danny Wimmer Presents) and also a first at the new venue location at the Highlands Festival Grounds at the Kentucky Expo Center. I can say I was a little out of my wheelhouse with this one, as I am more of a rock and roll girl, but who doesn't like to listen to live music with about 70,000 other music fans? The heat was blistering, but artists were all excited and full of energy regardless. The two-day festival had over 30 Country music acts, including such names as Trace Adkins, Dwight Yoakam, Little Big Town, & Tim McGraw for your Saturday night closers and Bret Michaels, Jake Owen, Brett Young, Keith Urban, and Luke Bryan to fill out your Sunday night.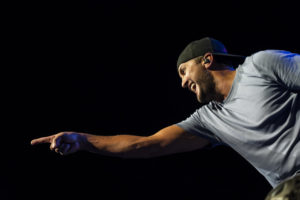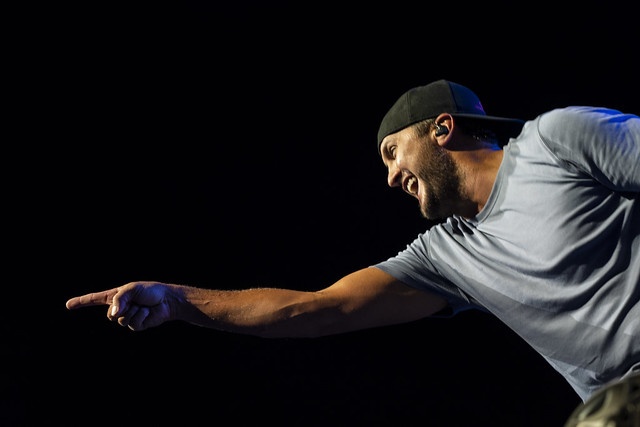 One of the most heartwarming events of Sunday night was when Bret Michaels brought several people who serve our country, including nurses, EMT, firefighters, police, and military, up on stage as a tribute to his father and to say thank you for all they do. I don't think there was a dry eye in the crowd as he spoke.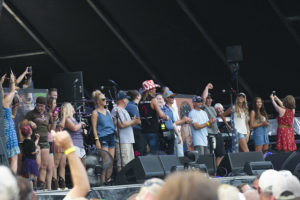 Let's also give it up for the artists that performed during the hottest part of the day for us. They sweated their asses off and rocked us out. On the two main stages there was Imaj, Noah Guthrie, Clare Dunn, The Steel Woods, Lindsay Ell, Jimmie Allen, The Cadillac Three & Frankie Ballard for your Saturday. Sunday afternoon you had Gabby Barrett, The Wild Feathers, Mason Ramsey and LoCash. The Boots & Bourbon stage had appearances from Alice Wallace, Raelyn Nelson Band, The Sisterhood Band, JD Shelburne, Kendall Shaffer, Hannah Ellis, Larry Fleet, Jeffrey East, Dillon Carmichael and Everette. With so many bands to choose from there was something out there for everyone's tastes.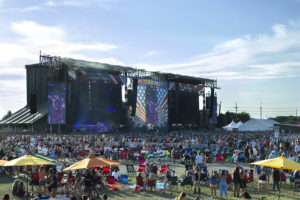 The venue was long and narrow with two stages at the front (The Barrel and Oak Stages) and one stage all the way in the back (Boots & Bourbon Stage). It was a bit of a hike to get from the front stages to the back one, especially through the sea of people. We certainly got our steps in for the day. The VIP areas were nice, as they provided shade, seating and TV's so you could see what was happening on stage while you cooled off. Attendance was amazing considering the heat, fans were up dancing and singing regardless. I loved when a song came on that everyone knew and loved and how they all rushed the stage and sang along. Peace and Harmony amongst the masses. It was beautiful to be part of.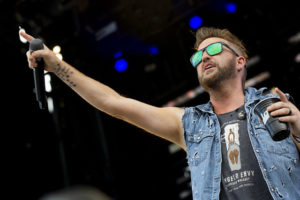 As always, it wouldn't be a festival (at least not in Kentucky) without your Bourbon distillers, local food fair, and they even had line dance lessons for anyone interested.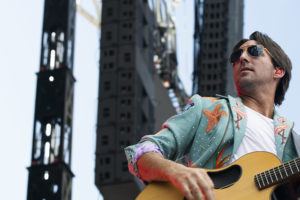 DWP does a great job with these festivals, and I appreciate that they think Louisville is a city worth having three in! We are up and coming as your music destination. Be sure to stick around for Bourbon & Beyond and Louder Than Life, which are also DWP events.
Bourbon & Beyond – September 20th – 22nd
Louder Than Life – September 27th – 29th
First Hometown Rising Brings Big Country to Louisville first appeared on Game On Media.