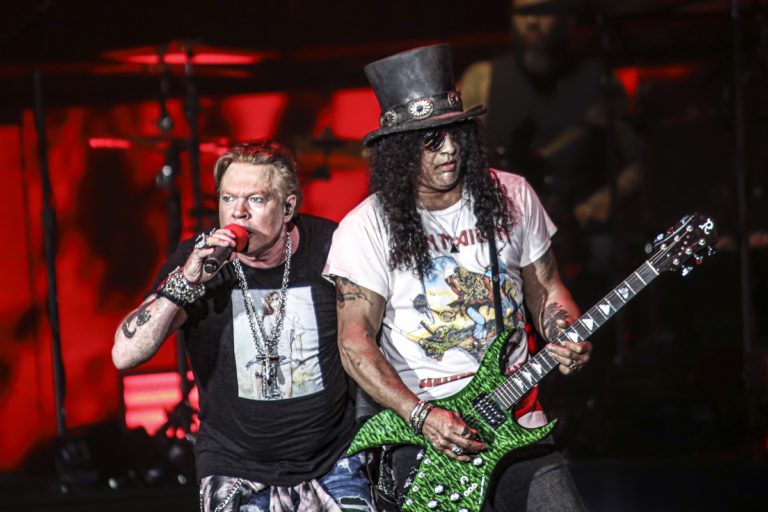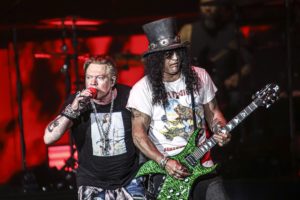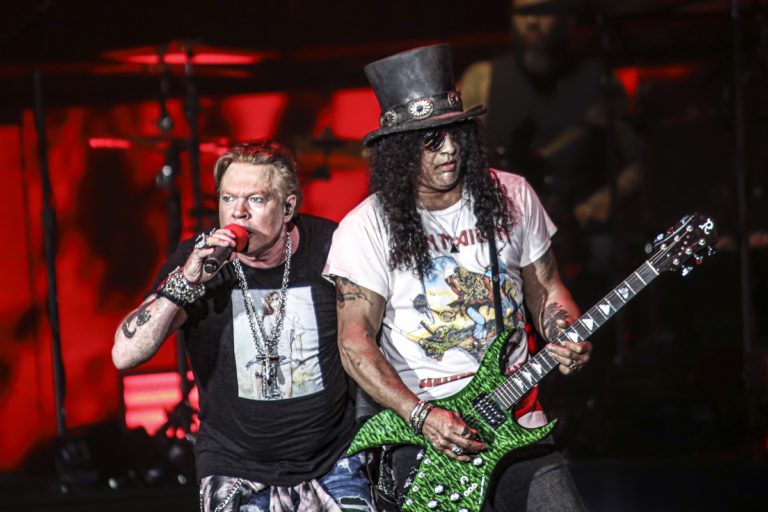 Louder Than Life. The World's Largest Rock 'N' Roll Whiskey Festival returned to Louisville, Kentucky on Friday, Saturday and Sunday, September 27 – 29, at its new home at the Highland Festival Grounds at KY Expo Center.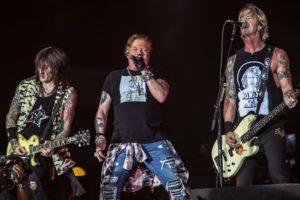 Produced by premier independent festival producer Danny Wimmer Presents, Louder Than Life delivered the most spectacular music lineup since the festival began in 2014, with performances from quintessential rock band Guns N' Roses, the return of chart-topping festival favorites Slipknot and Disturbed, a reunited Staind (in their first public performance in 5 years), Godsmack, Rob Zombie, Ice Cube, Marilyn Manson, Breaking Benjamin, Chevelle, Halestorm, Dropkick Murphys, In This Moment, I Prevail, Deadland Ritual and many more.  In addition to more than 50 music acts on three stages, Louder Than Life featured award-winning bourbons, whiskey, spirits, craft beer, and the best food Louisville has to offer.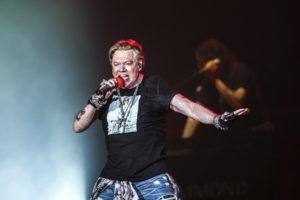 The centerpiece of this year's event was Guns N' Roses performing on Saturday night, September 28, 2019. After last year's event was completely washed out when torrential downpours interrupted the Bourbon & Beyond Festival and destroyed the previous site's festival grounds, the producer knew they had to deliver something special this year. There are few bands as legendary as Gn'R, and the current lineup featuring Axl Rose, Slash and Duff McKagan resumed their global "Not In This Lifetime" tour this week after a 9 month hiatus.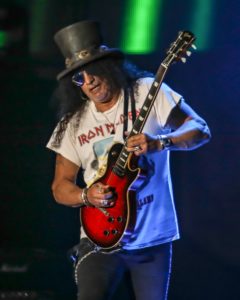 The anticipation grew as fans waited for 45 minutes after the scheduled performance time, while a custom Gn'R Louder Than Life animated teaser video played on the screens. Finally a helicopter landed nearby, presumably delivering one of the most dynamic front men in rock history to the festival grounds. Minutes later, Duff McKagan walked out and began playing the intro bass line to "It's So Easy", as one by one the rest of the band took the stage and joined in. Frank Ferrer on the drums, Richard Fortus on rhythm guitar, Dizzy Reed on piano, Melissa Reese on keyboards, the one and only Slash on lead guitar, and finally the man, the myth, the legend – W. Axl Rose on lead vocals. The band that took the world by storm over 3 decades ago had announced their presence, middle finger to the sky.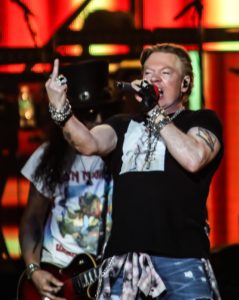 They went on to play a full 3 hours of material, pulling from their entire catalog and splashing in some inspiring cover songs. Perhaps the most inspired was a beautifully arranged "Black Hole Sun" by Soundgarden. Velvet Revolver's "Slither" was a close second. The band sounded amazing. Axl was impressive overall, with a few moments of imperfection here and there, but let's be real – this is live rock and roll – if you want perfection, listen to music alone in your bedroom. Guns N' Roses is the epitome of epic grandeur, and experiencing songs such as "Coma", "Civil War", "Rocket Queen", "You Could Be Mine" and "November Rain" live is all about the emotional release and shared passion. The true range of their talent and songwriting were evident when they began their encore with the classic Axl whistle on "Patience", and ended it with the reckless abandon of "Paradise City".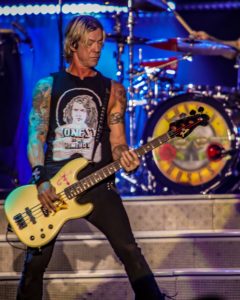 Guns N' Roses set list at Louder Than Life 2019 at KY Expo Center in Louisville, Kentucky:
It's So Easy
Mr. Brownstone
Chinese Democracy
Welcome to the Jungle
Double Talkin' Jive
Better
Estranged
Live and Let Die (Wings cover)
Slither (Velvet Revolver cover)
Rocket Queen
You Could Be Mine
Shadow of Your Love
Attitude (Misfits cover)
Civil War
Yesterdays
Coma
Slash Guitar Solo (including Maggot Brain)
Sweet Child O' Mine
Wichita Lineman (Jimmy Webb cover)
Wish You Were Here (Pink Floyd cover) (Slash and Richard Fortus guitar duet instrumental)
November Rain (Axl Rose on piano)
Black Hole Sun (Soundgarden cover)
Knockin' on Heaven's Door (Bob Dylan cover) (with Alice Cooper's "Only Women Bleed" intro)
Nightrain
Encore:
Patience
Madagascar
The Seeker (The Who cover)
Paradise City
Guns N' Roses Welcomes Louder Than Life to KY Expo Center in Louisville first appeared on Game On Media.