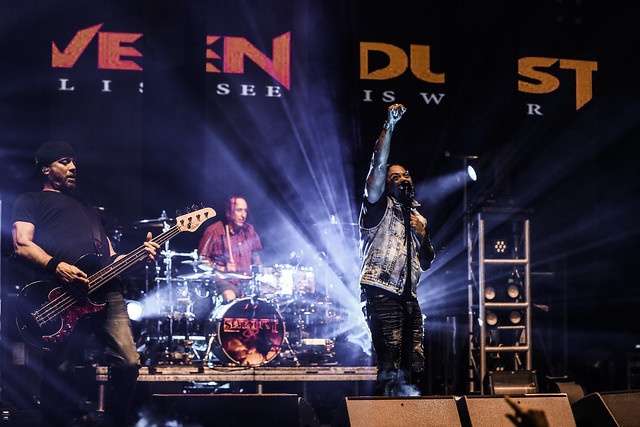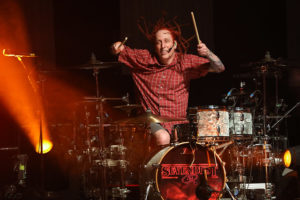 Sevendust filled The Wiltern with emotions, lights and very loud sounds on Sunday, September 1, 2019 in Los Angeles, California. Sevendust is on a co-headlining tour with Skillet – the Victorious War tour – and they really stepped up their production value in this iconic theater.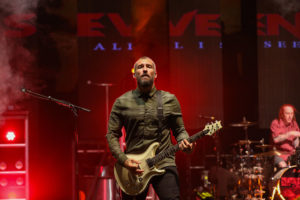 This tour is very special, with 4 bands having unique styles, who all deliver a positive, inspiring message to their fans. Skillet, Sevendust, Pop Evil and Devour The Day all consist of wonderful human beings who empower with their music. All of the bands showed genuine gratitude and appreciation for each other, making for a very inspirational show.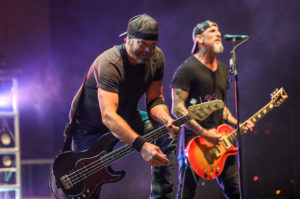 Lajon Witherspoon remains one of the best front men in rock, delivering across the spectrum from soul to screams, all the while building a connection with the audience. He considers concerts to be family reunions. Bassist Vinny Hornsby is constantly engaging the crowd, working with drummer Morgan Rose to funnel drumsticks into the pit. Guitarists John Connolly and Clint Lowery are balls of energy unleashed. All 5 members sing beautifully, adding texture to all of their songs. In keeping with the inspirational messaging, Sevendust cut some of their angrier songs from the setlist, and focused on the more positive aspects of their sound.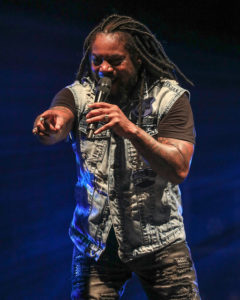 Check out https://sevendust.com/ for tour dates and other information.
Sevendust Inspires Los Angeles at The Wiltern first appeared on Game On Media.