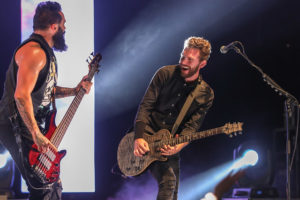 Skillet turned The Wiltern into a Rock N Roll church on Sunday, September 1, 2019 in Los Angeles, California. Skillet is on a co-headlining tour with Sevendust – the Victorious War tour – and the positive energy and emotional release was electric in this iconic theater.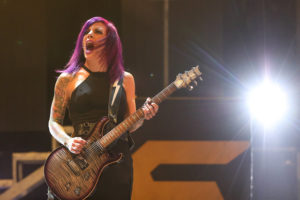 This tour is very special, with 4 bands having unique styles, who all deliver a positive, inspiring message to their fans. Skillet, Sevendust, Pop Evil and Devour The Day all consist of wonderful human beings who empower with their music. All of the bands showed genuine gratitude and appreciation for each other, making for a very inspirational show.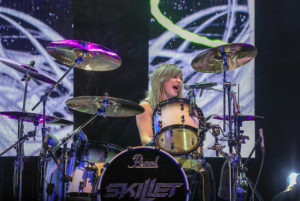 John Cooper, Korey Cooper, Jen Ledger and Seth Morrison are intense and on point with their live show. Pulling from 10 albums of material, including their latest release 'Victorious', the band delivered hit after hit. John Cooper took some time to dedicate certain songs to friends, family, fallen musicians and his personal savior Jesus. Skillet is a band rooted in their faith, but their musical message is subtle and open to personal interpretation. Overall, they focus on themes of overcoming and surviving, which can apply to almost any personal situation. Fans leave a Skillet show feeling powerful and cleansed, ready to take on the world.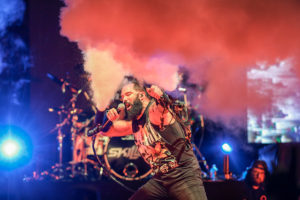 Check out https://www.skillet.com/ for tour dates and album information.
Skillet Takes The Wiltern To Rock N Roll Church first appeared on Game On Media.