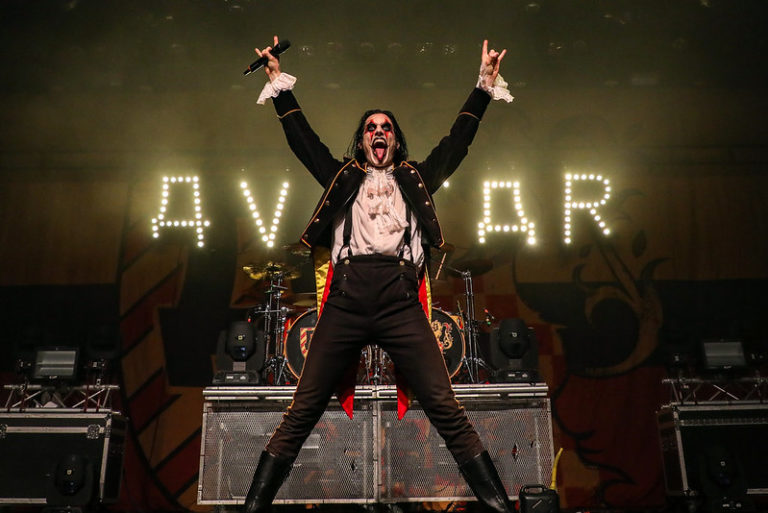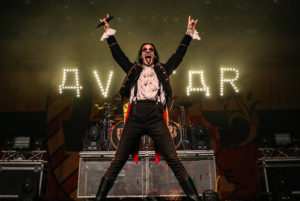 Images by Johnnie Crow
Words by Melissa Butterfly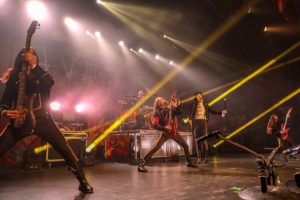 Swedish heavy metal band Avatar kicked off Rocktober at The Observatory North Park in San Diego, California on October 2, 2019. The Observatory is such a great venue, not only as a classic theatre with its ornate stage and decor, but also with it's acoustic sound, which yielded a perfect mosh up with Avatar's heavy metal head banging and their theatrical performances.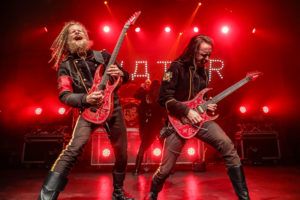 Two Frenchmen, Inspector Cluzo, and '68, two guys from Atlanta, GA, were openers for the night. They are two of several hand-picked bands to showcase what Avatar thinks deserves more "eyes and ears" according to Johannes Eckerström. Both bands in double force threw out heavy metal mixed with theatrical energetic performances alike, getting the audience Avatar ready. Inspector Cluzo combined performances using multiple instruments with stand-up comedy, giving something many had not witnessed before.  '68 had a simple stage with 2 signs set up on the stage that said "Rock And Roll Is Here To Stay" … message received loud and clear by the audience as they jammed while wearing business suits and then shook hands like professionals… both staying classy in San Diego! Both of these bands are simple duos with a guitarist and drummer sharing a similarity of rock and roll at their cores with complex yet soulful heavy metal mixed in. '68 ended their set saying… "Smells like a freak show, but everyone looks great!"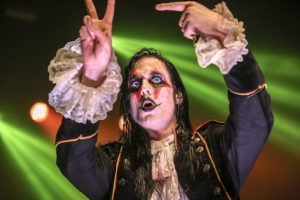 Avatar opened their set with their usual head banging theatrics with song, "Hail the Apocalypse." For greater good and sisterhood, Johannes professed, "everyone of all ages are welcome in Avatar Country"… and all were represented in San Diego, from young to old. The stage presence was intriguing with Johannes acting as a devilish composer, leading and composing his band with their instruments and theatrics. Avatar's performance was on fire, especially when they performed "Let It Burn".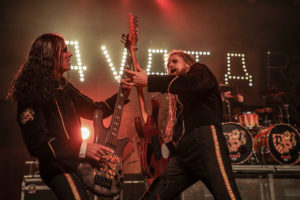 According to Johannes, Avatar Country is all about them bringing loud and heavy metal times to people — filling the place between good and bad times with light and dark. Avatar Country was released in 2018 and they kicked off their Avatar 2019 World Tour starting at the Domination 2019 in Mexico City on May 3, 2019 and then a lengthy concert tour to follow through major and mid-sized cities throughout the U.S. and Canada. Johannes told the audience that they are currently on tour with Babymetal, but while on a tour break, "shows like tonight" are Avatar's "bread and butter."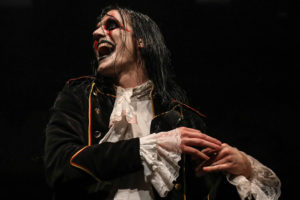 This show at the iconic Observatory in San Diego was the last headline show of this tour so it was a special night putting this baby to rest with a full out head banging performance! This was the last visit to Avatar Country on stage as the band will be heading back to the studio in 2020 with promises to do their very best as they appreciate their fan base… Johannes said "we will be going to new dark places" and the air was vibing with this excitement of closure and future plans.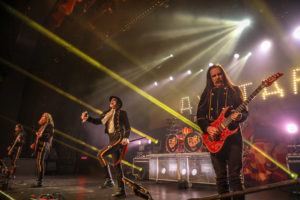 The night at the Observatory was like a night at the Opera and Avatar's theatrics coupled with lights booming, heavy beats, heads banging, and bubbles, yes bubbles, was not only a show, but the dance arena Avatar wanted the Observatory to morph into. Fans and Avatar alike were engaged and in it to the very end. At the end of the night, Johannes told the audience in a heartfelt speech that the Avatar Country World Tour was ending in San Diego as the last headline show for Avatar Country, which represents our country and the world. He said that they are so thankful yet sad and "people like us on stage in Avatar Country… it was a weird album, with open borders and truth of the King. It was a love letter to heavy metal and a time when we stopped cutting our hair and all about having fun and doing something funny for us"… all 5 of them. Avatar Country was all about the King and the journey and thanks to fans it was fun. Fans and Avatar alike belong together and it doesn't matter looking like a freakshow. They then ended the set with a special encore of "Smells Like a Freakshow"… so apropos to this very special night!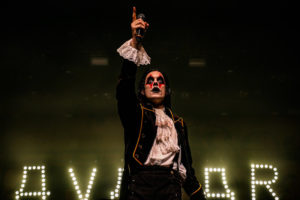 These bands are a must see so be sure to catch them when they are in a town near you. Check out their websites for current tour information and additional details:  
Avatar Bids Farewell To The King In San Diego first appeared on Game On Media.