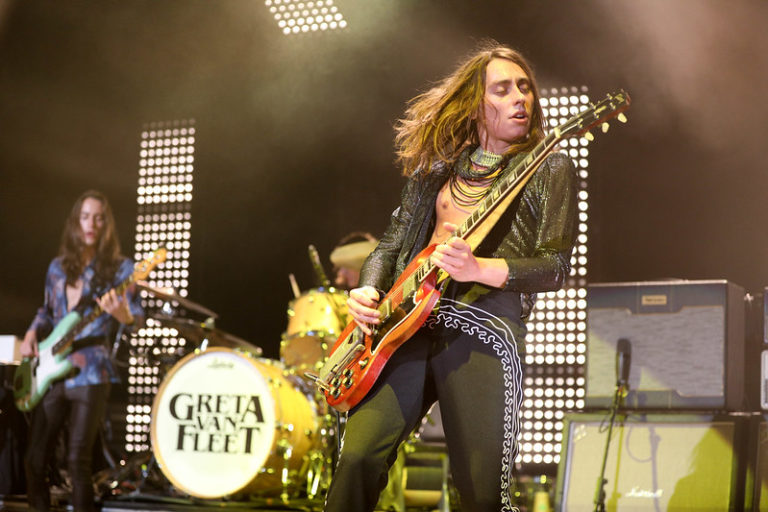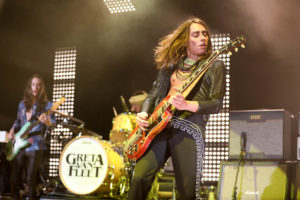 Greta Van Fleet is a band of brothers, twins Josh Kiszka (lead vocals) and Jake Kiszka (guitarist), Sam Kiszka (bassist and keyboardist), and drummer Daniel Wagner (not related). The highly anticipated San Diego show took place at Cal Coast Credit Union Amphitheater on the campus of San Diego State University on September 29, 2019.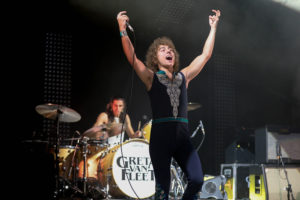 There seems to be lot of controversy around this band. Yes, of course, when we first heard them, most of us thought this was a Led Zeppelin song that was just released out of the vault. We love Led Zeppelin, so what is so wrong with Greta Van Fleet taken us back to a simple era. There weren't any fancy stage props or pyrotechnics, just some basic stage lighting. The house was packed with excited screaming fans that loved it. Josh and Sam Kiska in their bare feet. Jake and Sam in their unbuttoned open shirts. They definitely have a look and sound from the 70's that we love and we are happy that Greta Van Fleet is bringing it back.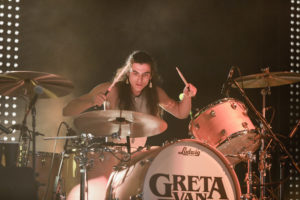 Josh Kiszka is soft spoken in between songs after belting out amazing falsetto. He thanked the crowd for waiting in the long lines and being patient, observing "It's a lovely night". They added "Watch Me" to the set list, a Labi Siffre cover. They also did a John Denver cover "The Music is You" with Jake on acoustic guitar and Sam on keyboard. Greta Van Fleet closed out the night with an encore of "Lover, Leaver (Taker, Believer)".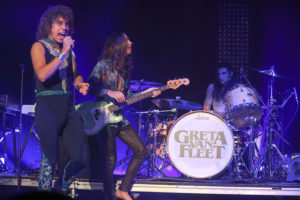 Visit http://www.gretavanfleet.com/ for tour dates and news.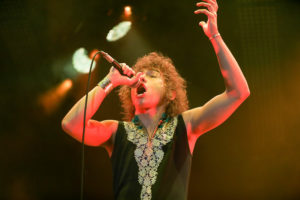 Greta Van Fleet San Diego set list:
When the Curtain Falls
Highway Tune
Black Smoke Rising
Flower Power
Watch Me (Labi Siffre cover)
The Music Is You (John Denver cover)
You're the One
Age of Man
Black Flag Exposition
Watching Over
Safari Song
Encore:
Lover, Leaver (Taker, Believer)
Greta Van Fleet at San Diego State first appeared on Game On Media.