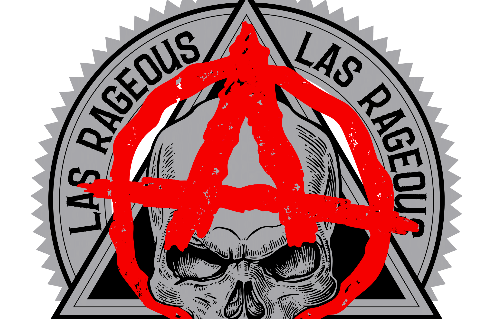 LAS RAGEOUS 
Announces Local Band Additions & 
Details For Freakshow Wrestling
For Friday, October 18 & Saturday, October 19
At the Downtown Las Vegas Events Center
Featuring Rob Zombie, Bring Me The Horizon, 
Chevelle, The Used, I Prevail, Dance Gavin Dance & More
This Friday, October 18 & Saturday, October 19, fans from around the globe will come together for Las Rageous, Sin City's premier rock and metal music festival. Returning to the Downtown Las Vegas Events Center for its third year, Las Rageous has announced the addition of local heavyweights Dead Girls Academy, Taking Down, Mynas, Words From Aztecs, and Navarre to the bill, which also includes sets from Rob Zombie, Bring Me The Horizon, Chevelle, The Used, I Prevail, Dance Gavin Dance, and more.
In addition to a handful of brand new onsite experiences, including the Bud Light Rock & Refuel Culinary Experience and the On-Site Wedding Chapel, 
Las Rageous 
has also teamed up with 
Freakshow Wrestling 
for a one-two punch like no other. Fans can expect a freakishly savage battle royale spectacular of wrestlers, sideshow performers, a burlesque show, and more. See what's in store in the following video: 
https://www.facebook.com/lasrageous/videos/2378658832459212/
A limited number of single day, weekend, and VIP ticketing options are still available for purchase at 
www.LasRageous.com
. All ticket prices are subject to additional taxes and fees.
Las Rageous offers fans the rare opportunity to enjoy a festival experience in an intimate outdoor setting. Located just off Las Vegas Boulevard at Third and Carson Streets, Las Rageous will take over two city blocks of the historic downtown area. Doors open at 3:00pm for VIP and 4:00pm for General Admission.
Las Rageous is produced by Live Nation Las Vegas.
For more information on Las Rageous, visit:
Las Rageous 2019 Announces Band Additions & Freakshow Wrestling first appeared on Game On Media.