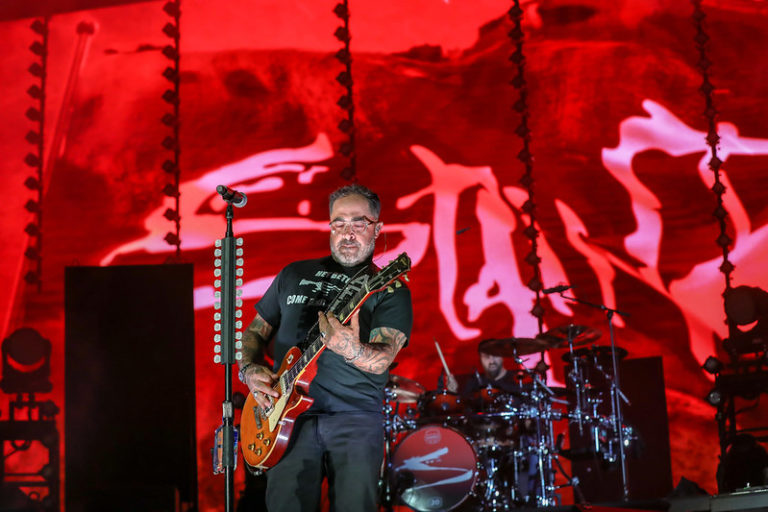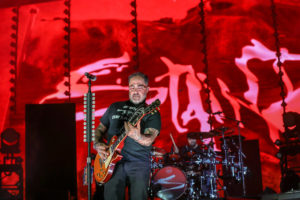 Louder Than Life
Earns Its Spot As The Largest Rock Festival In America
With More Than 128,000 Fans In Attendance
September 27, 28 & 29
At Highland Festival Grounds At KY Expo Center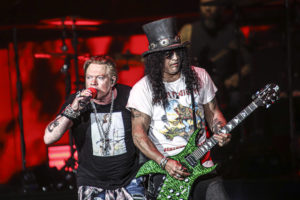 The Memorable Lineup Featured Top Rock And Metal Acts Including
Friday: Slipknot, Staind, A Day To Remember
Saturday: Guns N' Roses, Godsmack, Ice Cube
Sunday: Disturbed, Rob Zombie, Marilyn Manson
Louder Than Life Closes Out Danny Wimmer Presents' Louisville Trifesta
Also Including Hometown Rising And Bourbon & Beyond
With 289,000 Fans Over Three Weekends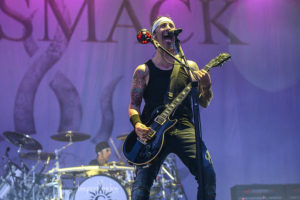 Big Announcement About 2020 Edition
Will Be Released October 10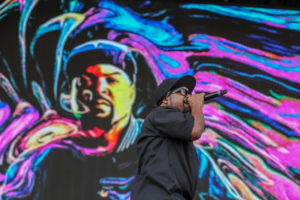 The inaugural Louisville Trifesta series from premier independent festival producer Danny Wimmer Presents wrapped up September 27-29 as the finale event Louder Than Life welcomed more than 128,000 fans over three days, earning its spot as the largest rock festival in America. The unprecented Trifesta series also included Hometown Rising (September 14-15) and Bourbon & Beyond (September 20-22), drawing 289,000 fans over three weekends to the newly created Highland Festival Grounds at KY Expo Center.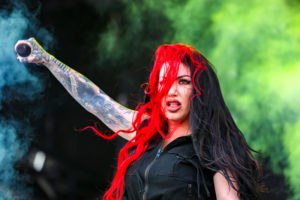 "What an unbelievable weekend! We're always striving for a bigger show, a better experience, and I'm thrilled that we broke our DWP attendance record in a city that has become so close to my heart," says Danny Wimmer, founder of Danny Wimmer Presents. "But we're not done yet. I can't wait for 10/10 and our big announcement about 2020."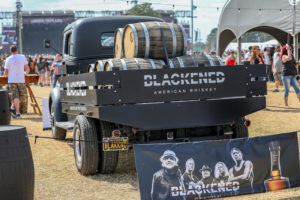 Louder Than Life returned with its biggest lineup yet, with memorable performances from Slipknot, Staind and A Day To Remember on Friday; Guns N' Roses, Godsmack and Ice Cube on Saturday; and Disturbed, Rob Zombie and Marilyn Manson on Sunday. Louder Than Life was Guns N' Roses' first festival appearance in 2019 and delivered three jam-packed hours of classics and covers of songs including Soundgarden's "Black Hole Sun." In addition to festival favorites Disturbed and Slipknot (who have one of the top albums in the country with their latest, We Are Not Your Kind), the festival also featured the return of Staind with their first performance in five years, and offered special moments such as one of the first American shows from supergroup Deadland Ritual (featuring Matt Sorum, Geezer Butler, Steve Stevens and Franky Perez), and a surprise appearance from GWAR during a Philip H. Anselmo & The Illegals set that was heavy on Pantera classics. The lineup also showcased up-and-coming local talent including Knocked Loose, White Reaper and Anemic Royalty among more than 50 acts on three stages.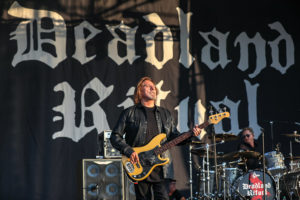 Elsewhere at the Highland Festival Grounds at KY Expo Center, fans were able to take in several art displays and live painting, including a large homage to late actor Sid Haig, best known to rock fans for playing Captain Spaulding in Rob Zombie's films. Other onsite attractions included the Kroger Big Bourbon Bar presented by Louisville Courier Journal, which featured more than two dozen hand-selected bourbons from top distilleries; Fred Minnick's Mini Bar presented by Bourbon Women Association, hosted by the Bourbon & Beyond bourbon curator, author/expert, and Amazon Prime host (Bourbon Up); Jack Daniel's No. 7 Sports Bar; The Music Experience; Angel's Envy Speakeasy; and The Silver Dollar Hunter's Club, where attendees could find vintage bourbons dating as far back as the 1930s, as well as contemporary collectibles.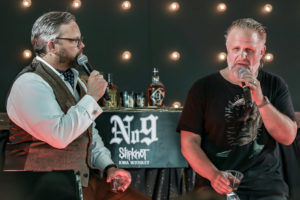 Louisville Business First said, "The fact that there was so much interest and fans coming out for this show means the promoter has created something a lot of people love. It probably needs to grow."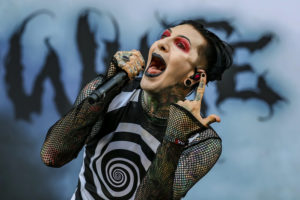 Courier Journal added, "Louder Than Life goes off the rails of heavy metal mania" while LEO Weekly added, "There was a sea of people all three days."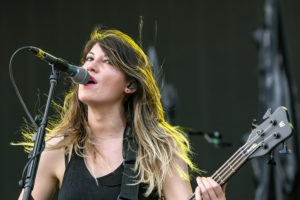 As part of Danny Wimmer Presents' innovative partnership and Kroger's commitment to Zero Hunger | Zero Waste, 25 cents from every Louder Than Life ticket was donated directly to Dare to Care Food Bank (www.daretocare.org). Other charitable partners included Take Me Home animal rescue and the Fxck Cancer & Dyin2Live Dreams Program.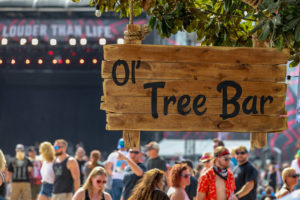 An announcement about the 2020 edition of Louder Than Life will be made on October 10.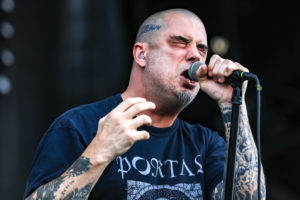 Louder Than Life partners included 291 Colorado Whiskey, 1792, Against The Grain, Angel's Envy, Balcones Distilling, Barrell Bourbon, Blackcraft Cult, Blade and Bow, Bud Light, Buffalo Trace, Bulleit, Catoctin Creek, Cooper and Thief, Coopers' Craft, Elijah Craig, Evan Williams, Four Roses Bourbon, Fxck Cancer, Jack Daniel's, Jefferson's, Jeptha Creed Distilling, Jim Beam, Kentucky Distillers Association, Kentucky Peerless, Kentucky Tourism, Kroger, Larceny, Louisville Tourism, Maker's Mark, Metro by T-Mobile, Michter's, Monster Energy, Rebel Yell, Republic Bank, Robert Mondavi Private Select, Old Forester, Southern Comfort, Stonehammer, Take Me Home, The Music Experience, Tito's Handmade Vodka, Uncle Nearest Whiskey, Visionworks, Wild Turkey, Woodford Reserve and Zyn.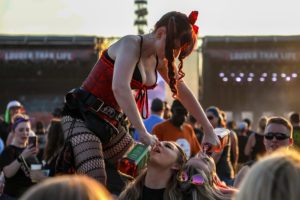 The Highland Festival Grounds at KY Expo Center are located at 937 Phillips Lane in Louisville, Kentucky.
Louder Than Life is produced by Los Angeles-based Danny Wimmer Presents, one of the largest independent producers of destination music festivals in America. DWP events include Aftershock, Bourbon & Beyond, Chicago Open Air, Epicenter, Hometown Rising, Louder Than Life, Sonic Temple Art + Music Festival, and Welcome To Rockville.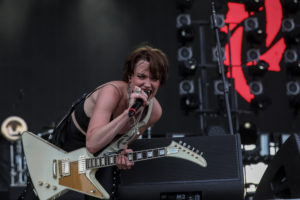 For more information on Louder Than Life please visit:
Website: www.LouderThanLifeFestival.com
Facebook: www.facebook.com/louderthanlifefestival
Twitter: www.twitter.com/ltlfest
Instagram: www.instagram.com/louderthanlifefest
Hashtag: #LouderThanLife
We believe in quality before quantity. Please drink responsibly.
Louder Than Life 2019 Is Largest Rock Festival In America first appeared on Game On Media.