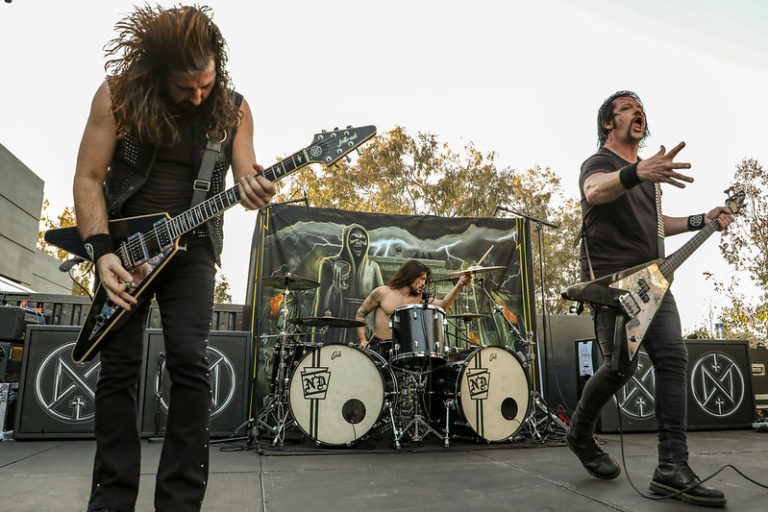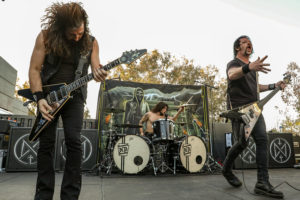 Night Demon closed out the 10th annual San Diego Metal Swap Meet on Saturday evening, October 19, 2019 in the parking lot behind the Setting Sun Sake Brewing Co. brewery.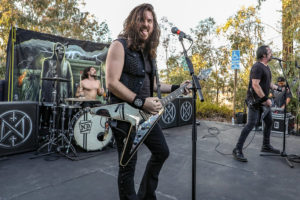 The event featured over 50 vendors selling heavy metal related merchandise, records, tapes, patches, arts, and crafts, including Hollywood's Metal DJ Will and Metal Babe Mayhem. There was a live performance by Night Demon, music by DJ Katon of the legendary thrash metal band Hirax, and signings by Night Demon, young New Zealand thrashers Alien Weaponry, and famed photographer Peter Beste. Peter Beste was selling and signing his brand new book Defenders of the Faith.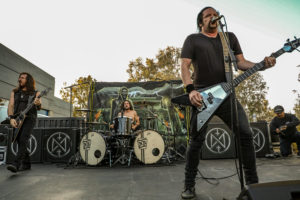 Night Demon is a three piece classic metal band, with Jarvis Leatherby on lead vocals and bass guitar, Dusty Squires on drums and backing vocals, and Armand John Anthony on guitars and backing vocals. They bring to life all of the trappings of the old school metal scene, with galloping rhythms, mystical lyrics and occult-style logos and backdrops. They have released 2 albums through Century Media and Steamhammer, and toured extensively in America and Europe. The Metal Swap Meet crowd fully enjoyed their set, which perfectly capped off an afternoon of shopping, eating and craft beer tasting.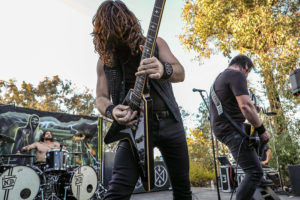 For all info, check out https://www.nightdemon.net and http://www.sdmetal.org/msm/
Night Demon Rocks San Diego Metal Swap Meet first appeared on Game On Media.