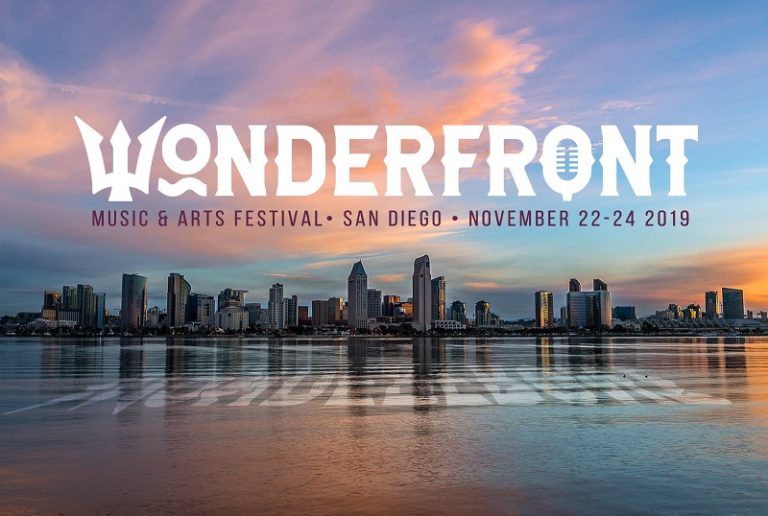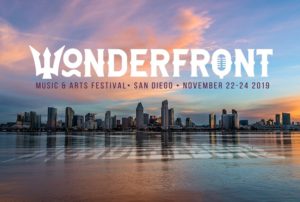 There's a new festival coming to San Diego that's unlike anything this city has ever seen and unlike any other festival of its kind. Here are just a few reasons why Wonderfront Festival is different from the rest.
LINE-UP
Other Festivals: Talent buyers spend big bucks on a handful of headliners while leaving the rest of the lineup in the dust.
Wonderfront Festival: Our lineup is stacked from top to bottom with relevant, current artists–some established, some emerging, all badass.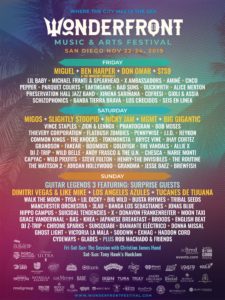 SWITCHIN IT UP
Other Festivals: Focus on the same style of music.
Wonderfront Festival: We are switching things up and keeping things fresh with a multitude of genres including Hip Hop, EDM, Indie Rock, Latin, Reggae, and a bit of Punk to top things off.
IN & OUT PRIVILEGES
Other Festivals: You enter and you do not exit, ALL. DAY. LONG. Festival fatigue, anxiety and all sorts of side effects are not uncommon with the single-entrance model.
Wonderfront Festival: We give you the power to customize your experience with our festival re-entry policy. Hit up a local bar or restaurant in between sets, catch the ferry to Coronado Island, boat/SUP/kayak on the water, or take a nap at your hotel (which will be only steps away). Go, explore, be free–and then come back for your favorite nighttime act and the silent disco.
LOCATION, LOCATION, LOCATION
Other Festivals: Far away af. Also? Hot af and dusty af.
Wonderfront Festival: You'll be kickin' it all weekend long along the glistening waterfront of America's Finest City, not to mention, minutes away from the bustling downtown, a short Lyft to Little Italy and a 15 minute ferry ride to Coronado. Views for days in the blissful, sunny November San Diego weather.
P.S. Our gates are one mile from the airport with train and trolley stops in walking distance. Bam!
HAMPING
Other Festivals: Laying your head down on rocks and dirt after a long day is the most luxurious sleep situation you're going to get, unless you've booked an expensive hotel that is an hour away.
Wonderfront Festival: Chic, comfy hotels (with special Wonderfront package deals) are literally steps away from our festival stages and the downtown after parties. Get some deep zzz's before going at it again on Day 2 & 3.
ALL THE THINGS
Other Festivals: You listen to music, see a little art and maybe hang with some cool girls with hula hoops.
Wonderfront Festival: With us, your GA Pass gets you access to all the things; Silent Disco, Giant Sports Bar, The Hideaway, all the game zones, the yacht parties, the water taxis with bars and bands, the comedy, the art exhibits, the lounges. ALL of it. The only extra activities would be the rental of kayaks, SUP boards, wave runners, even speed boats; which will all be offered on festival grounds.
CRUISING BETWEEN STAGES
Other Festivals: Walking between stages takes up half of your day, not to mention the sand that gets in your shoes and the blisters that start to form if your shoe selection favors fashion over comfort.
Wonderfront Festival: Getting from stage to stage is part of the experience aboard water taxis with bars and bands, take scooters between the venues, jump on the festival's Old Town Shuttle tours moving you between the venues, or take our WonderFRED electric buggies. And if you prefer to walk the beautiful promenade, check out the entertainers along the way–it's all there for you, friends.
Convinced? Purchase your tickets here!
Wonderfront Festival Gives San Diego Music Fans Festival Freedom first appeared on Game On Media.