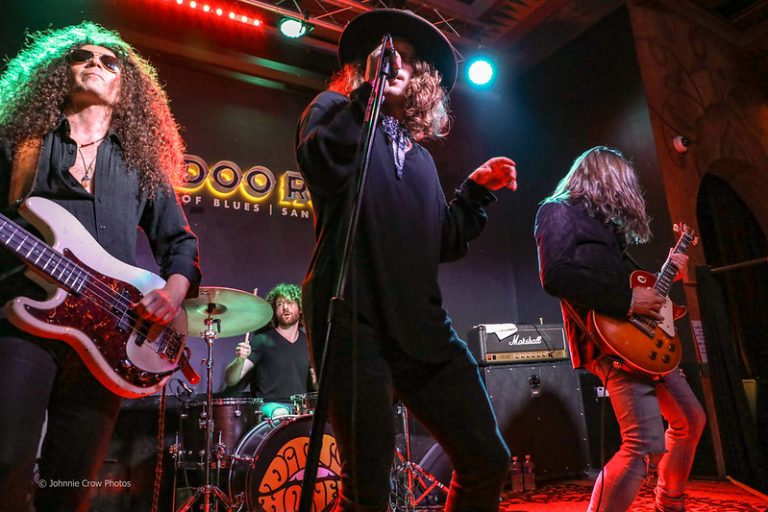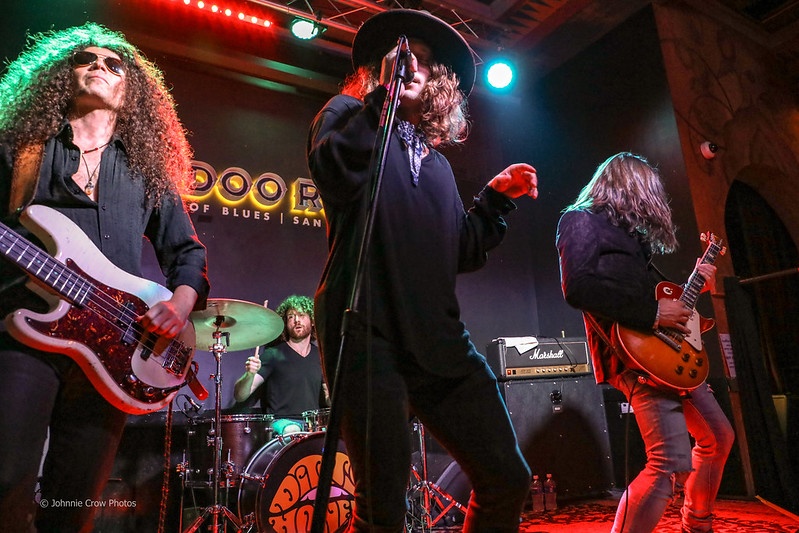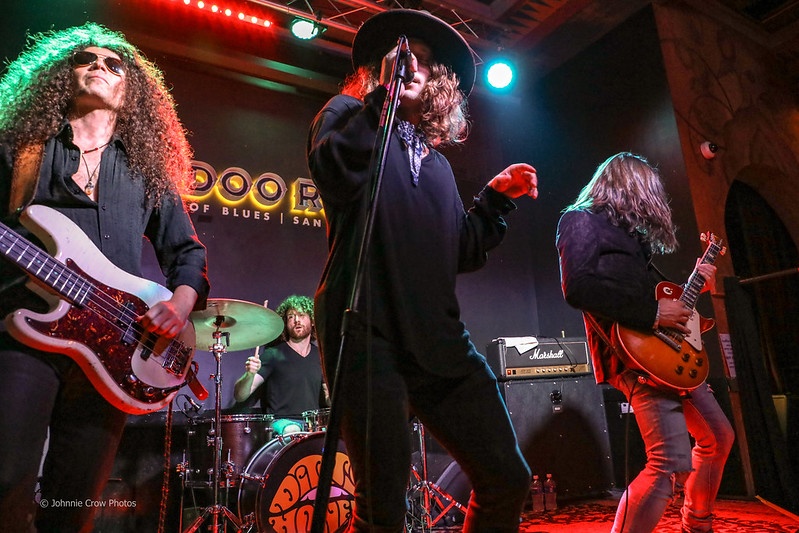 Dirty
Honey
played the Voodoo Room at the House of Blues in San Diego, California on November 16, 2019 on their FIRST-EVER headlining tour. A sold out crowd got to experience a great chance to see the rising band while they are still playing more intimate clubs. The rock act is fresh from dates suppoting Guns N' Roses (Slash is a big fan).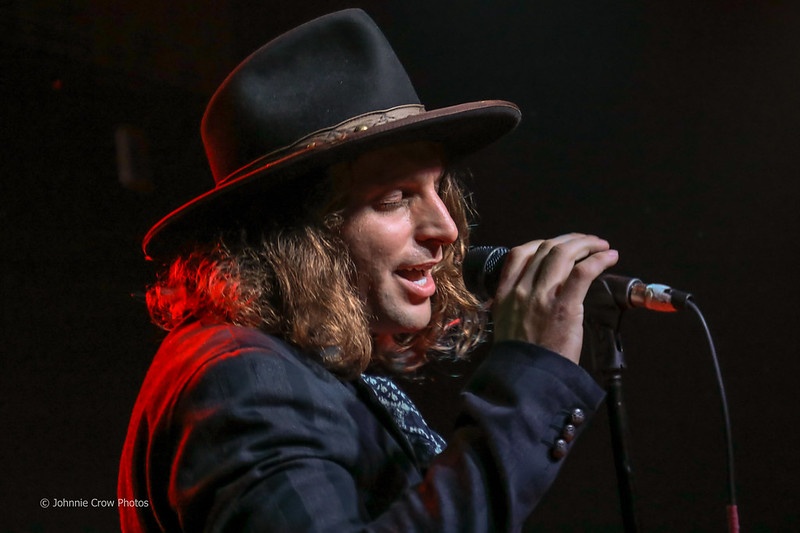 Dirty Honey has made history in recent weeks for being the ONLY UNSIGNED ACT EVER to reach #1 on the Billboard charts without any label support. They have also been named the #1 breakthrough artist at Canadian active rock radio and continue to enjoy the #1 spot at many US radio stations.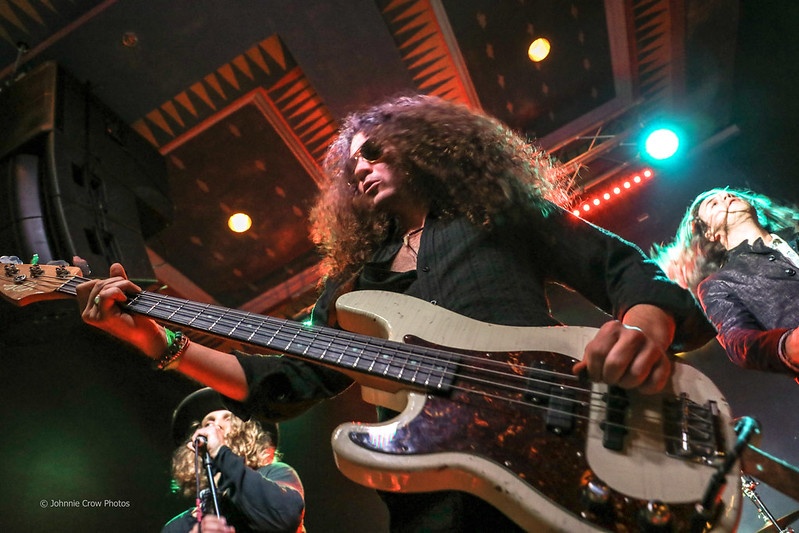 The Voodoo Room at the House of Blues was filled to capacity, with fans young and old eager to see one of the Southern California bands that are bringing the classic rock and roll sound and attitude back in style. None were disappointed as vocalist Marc LaBelle displayed his gritty, soaring vocals and swagger over the driving rhythms of drummer Corey Coverstone and bassist Justin Smolian. John Notto's guitar playing brings it all home with soul.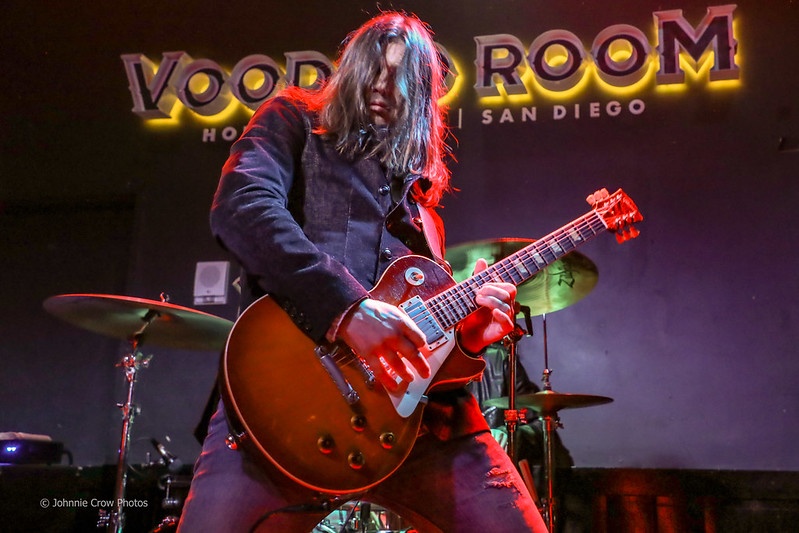 The band played all of the tracks off of their self-titled debut album: When I'm Gone, Rolling 7's, Heartbreaker, Down The Road and Scars. They also played their first single Fire Away and a new song, Break You. To round out the hour long set, they also acknowledged one of their influences, Aerosmith, by cranking out a tasty version of The Last Child.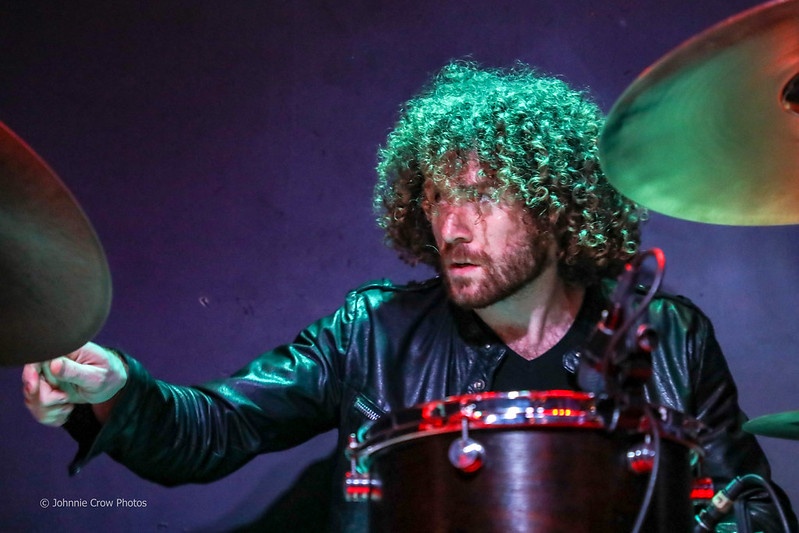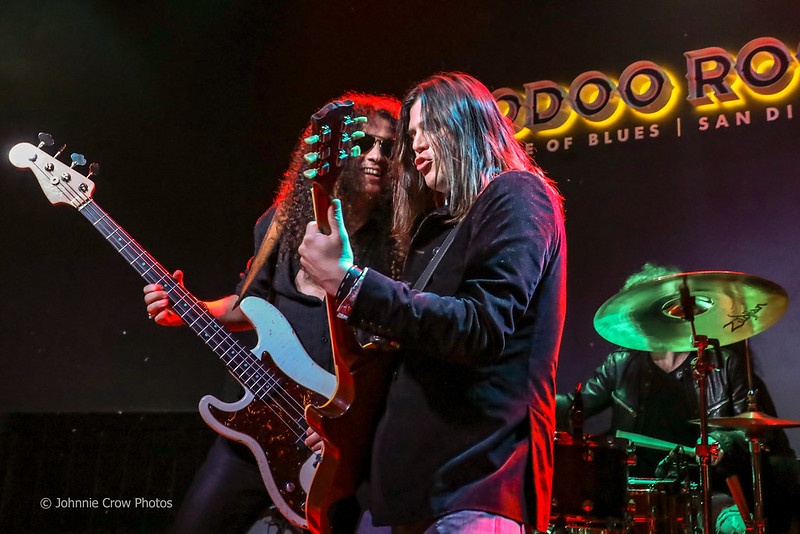 Dirty Honey Rocks San Diego House of Blues first appeared on Game On Media.