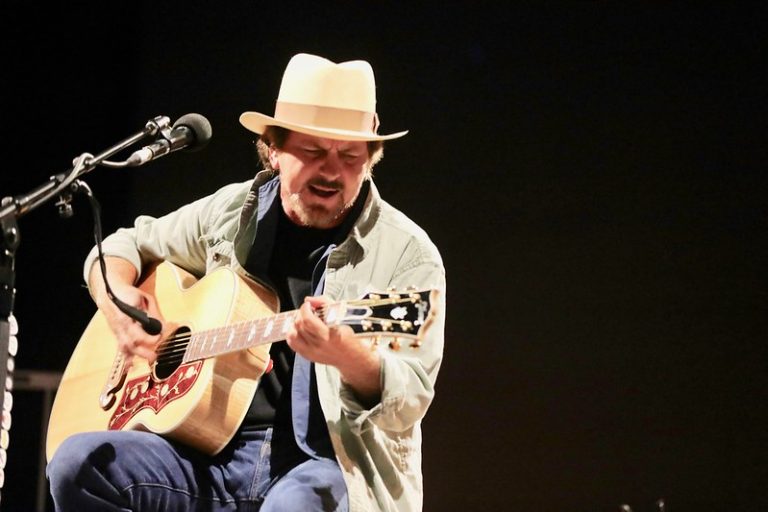 Images by Cricket Spiteri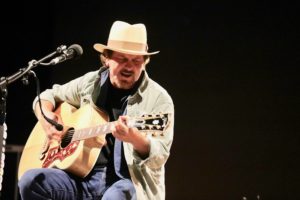 OHANA FESTIVAL–the three-day festival curated by Pearl Jam frontman Eddie Vedder–returned to Doheny State Beach in Dana Point, CA from Friday, September 27-Sunday, September 29 with a sold-out crowd of more than 45,000 music fans. Beyond OHANA's musical line-up–a mix of powerful headlining sets, standout collaborations and performances from emerging talent—the Storytellers Stage Presented By Zippo In The COVE at OHANA included a collection of professional surfers, conservationists, artists and National Geographic photographers.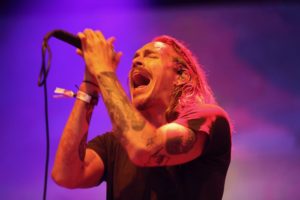 Here's some feedback on the 2019 OHANA FESTIVAL, which featured performances from The Strokes, Eddie Vedder, Red Hot Chili Peppers, Tash Sultana, Incubus, Nathaniel Rateliff & The Night Sweats and more than 25 acts:
"Pearl Jam frontman Eddie Vedder's absolutely magical Ohana Festival, held the last weekend of September on Doheny State Beach in Dana Point…the magical setting of being right on the water, and the way the festival is so smoothly run…In an age where festivals are becoming more and more gentrified and homogenized, Ohana manages to reflect the individuality and no compromise feel of Vedder himself…the festival is set on the ocean and benefits both San Onofre Parks Foundation and The Doheny State Beach Interpretive Association; the charities tie into the "Storytellers" stage, where conservationists, pro surfers, photographers and more come and share their stories; the festival is only two stages right next to each other so you can set up your blanket or chairs and not have to move back and forth constantly…What makes Ohana magical is that it still feels comfortable, homey and maintains a sense of purity. It doesn't feel like it answers to anyone."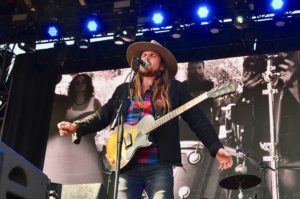 "The festival, curated by Pearl Jam singer Eddie Vedder, has slowly and quietly, become one of the best fests not only on the local concert calendar but nationally as well…Leaving the venue as a cool breeze gently brushed across your face, it's easy to get why a nice festival like Ohana works."
"There's usually something magical that happens at the annual Ohana Fest at Doheny State Beach in Dana Point…The festival atmosphere is also just extraordinary; it's all about feel-good vibes and listening to music while simultaneously enjoying the Pacific Ocean lapping at the shoreline."
"The 4th annual Ohana Fest came to Dana Point over the weekend, officially closing out summer with a rock-heavy lineup that did not disappoint…a great lineup that delivered many surprises at a picturesque venue on the water makes this one of the most intimate and exciting festivals around."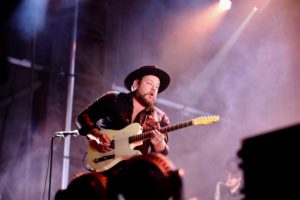 "The fable nearly writes itself: Eddie Vedder, lifelong beach advocate, rallies friends & fellows for a festival to end the Summer, right on the beach where he first learned to surf as a teenager. The Pearl Jam frontman has curated an enchantingly chill, simplified musical experience at the Ohana Festival, held the last weekend of September on Doheny State Beach in Dana Point, four years running…In an era of homogenized festivals bordering on the bland, Ohana inarguably inspired happiness…Ohana has become an annual Summer's-end tradition that reliably reignites the fires of festival adventurism one last time for the year…"
"
Ohana Fest remains a mainstay for SoCal festivals…the annual 
Ohana Fest
 remains a quintessential festival amongst the many that have cropped up in Southern California in recent years. With its placement on the shores of one of the state's picturesque beaches, surrounded by palms, and constantly caressed by cool weather and gentle breezes, Doheny epitomizes the kind of laid back cool that the festival thrives on."
"Ohana Fest has a major chill vibe…"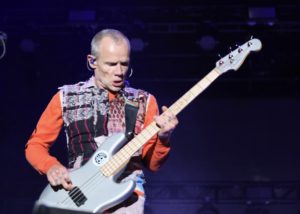 Additional details about OHANA can be found here. A portion of the proceeds from OHANA will benefit the San Onofre Parks Foundation and the Doheny State Beach Interpretive Association (DSBIA). A full list of OHANA participating charities is as follows: California Department of Parks and Recreation; California Coastal Commission; Doheny State Beach Interpretive Association; Drop in the Bucket; Parley for the Oceans; Rob Machado Foundation; San Onofre Parks; SHACC – Surfing Heritage & Culture Center; Sea Legacy; Surfrider Foundation, South OC Chapter; Waves for Water; WSL PURE; and Wyland Foundation. OHANA 2019 sponsors include KONA, Toyota, Maui Jim Sunglasses, ZIPPO, SkinMedica®, JaM Cellars, Aperol, Tito's Handmade Vodka and Youtheory. OHANA is a Live Nation event.
Sold Out Ohana Festival 2019 Featured Eddie Vedder, Incubus, The Strokes, Red Hot Chili Peppers first appeared on Game On Media.