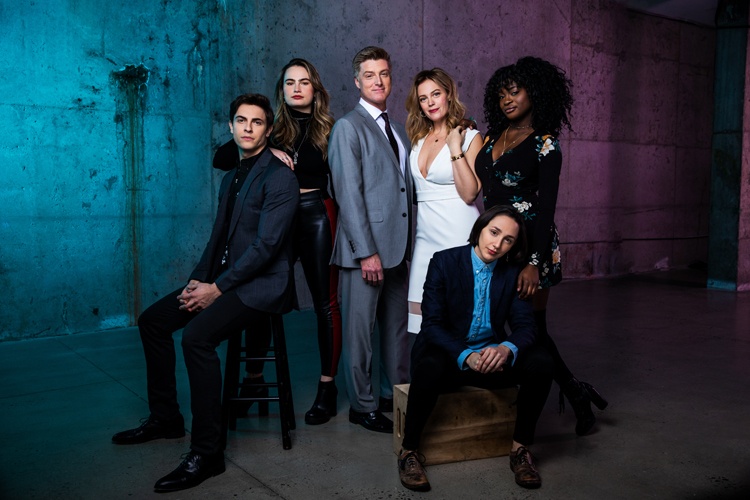 It is almost difficult to put into words just how impressive "Jagged Little Pill" is on the stage, as the show has just recently made it's Broadway debut. This is no doubt thanks to the incredibly creative team behind the production with director Diane Paulus, scriptwriter Diablo Cody and the artist behind the amazing soundtrack that makes up this show, Alanis Morrissette.
"Jagged Little Pill" is loosely based upon the songs that made up Morrisette's iconic 1995 album release by the same name and taking this music to Broadway has created a breath of fresh life for these songs that were a big part of our angsty teenage youth. After seeing "Jagged Little Pill", we now have a completely new and different view and understanding of many stand-out tracks featured on both the album and the show including, "You Learn", "Ironic" and the always anthemic "You Oughta Know" and from now on will definitely be listening to them in an entirely new way.
Writer Diablo Cody found a way to take these songs that spoke so much to us back in the mid-nineties and give them an entirely new voice that is completely relevant to the social and political landscape that we are dealing with today. The show focuses on many current issues such as the opioid crisis, the #MeToo movement, rape culture, white privilege, racism, LGBT rights, gender fluidity and more. There is so much packed into "Jagged Little Pills" roughly 2 hours and 35 minutes run time and while watching the show it felt as if no time had gone by at all, as the pacing was just phenomenal.
The story follows the Healy family, Mary Jane (Elizabeth Stanley), Steve (Sean Allan Krill) and their teenage children Nick (Derek Klena) and Frankie (Celia Rose Gooding), who at first glance appear to be your typical "white picket fence" all-American family, but as we know there are always several dirty little secrets living within the closets and the Healy family is no exception.
Mary Jane Healy is a mom obsessed with keeping it all together despite the fact that her life is spinning out of control. She secretly harbors an addiction to prescription pain pills, and her marriage to Steve is distant and sexless, and he turns to porn. Their daughter, Frankie, who is adopted and the only black member of the family, feels alienated by the way her "colorblind" mother has diminished Frankie's black identity. She is also exploring her burgeoning queerness with her best friend with benefits, Jo (Lauren Patten) and then later betrays Jo to explore relations with the new boy in school Phoenix (Antonio Cipriano). Mary Jane's son Nick is dealing with the pressure of being the golden child of the family—which is complicated when his best friend, Andrew (Logan Hart), is accused of raping Frankie's friend, Bella (Kathryn Gallagher). When the Healys' lives are disrupted by a series of disturbing events, they must face harsh truths about themselves, their community, and the world around them.
The cast of "Jagged Little Pill" flawlessly portrays elements of pain, healing, empowerment, and growth throughout the course of the storyline. Actress Elizabeth Stanley shines as the broken family matriarch Mary Jane who is struggling with her addiction, troubled marriage and disconnect with her children, her story is the backbone for the entire show. We also learn that through Mary Jane's interactions with Bella, played by the brilliant Katheryn Gallagher, that she has been hiding an even bigger secret for quite some time. One of the most mesmerizing moments of the show was the haunting rendition of Morrissette's song "Uninvited" where we see the character of Mary Jane truly unravel and to see Stanley's character transformation was just mind-blowing.
Another truly stand-out moment of the show occurred when Lauren Patten, who plays Jo, performed a searing and heart-wrenching version of the infamous Morrissette song "You Oughta Know", as she was confronting Frankie about her betrayal. Sorry, Alanis, we love you deeply, but Patten absolutely owns this song. We have never seen such raw emotion and heartbreak pour forth from the stage, as Patten starts off the song in a whisper before breaking into a full-on rage that smacks you right in the face. We have been to our fair share of Broadway performances and never before have we seen a standing ovation take place during the middle of an act, prior to the finale, but for Patten, it was definitely well-deserved and she put her entire heart and soul into the performance and it showed.
"Jagged Little Pill" is sure to see continued success during it's Broadway run mostly due to the fact that it is so relatable. The story is not so far-fetched that many of the issues facing the Healy family and those around them are something many of us have lived through 0r at least know someone who has lived through many of these very same dilemmas. There was the perfect blend of real-life difficulties blended with a somewhat sarcastic sense of humor to break up the tension and we commend Diablo Cody as a writer and Diane Paulus, as director, for being able to make all of these different themes work together seamlessly and have everything tie up neatly, for the most part, in the end.
In our opinion "Jagged Little Pill" stands to be this generation's "Rent" as it is both stirring and ambitious and touches on highly relatable subject matter that is relevant to the landscape we currently live upon.  We are thrilled that the iconic songs that Alanis Morrissette and Glen Ballard created nearly twenty-five years ago can still continue to speak to us, even if now it is in a completely new and different way.
For more information about "Jagged Little Pill" and to purchase tickets please visit: https://jaggedlittlepill.com/
More production photos below: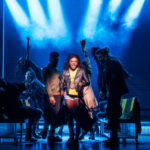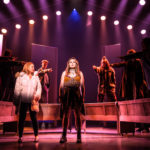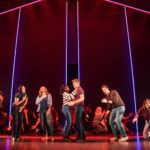 The post Review: 'Jagged Little Pill' Opens On Broadway And Breathes Fresh Life Into Alanis Morrissette's Already Iconic Album appeared first on Age of The Nerd.