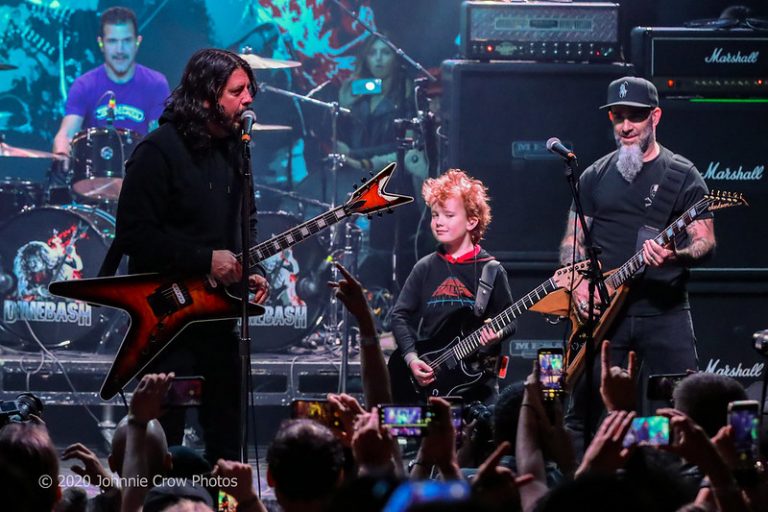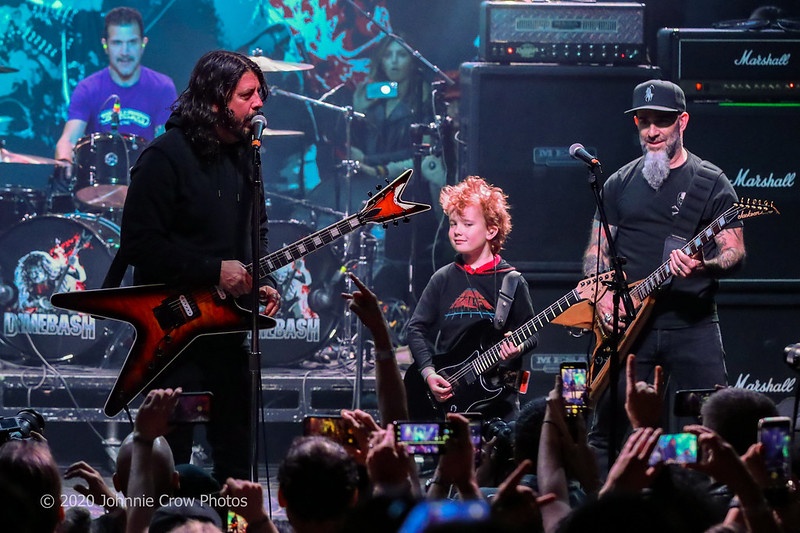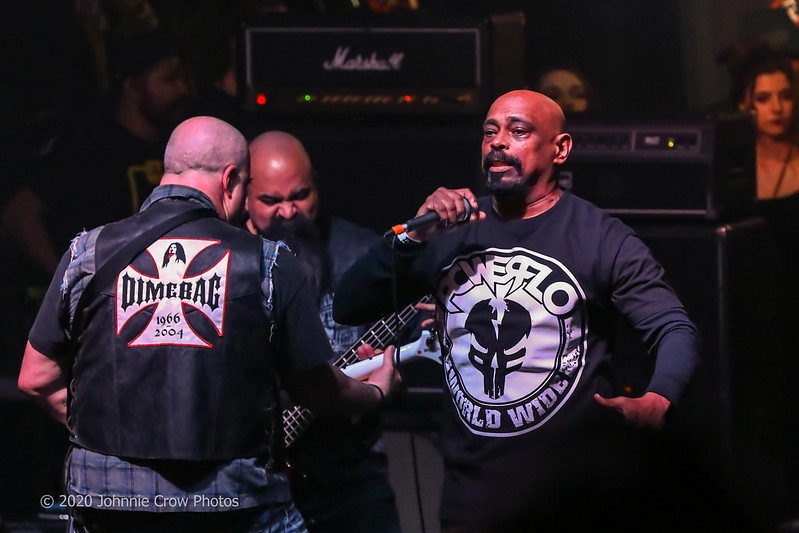 The annual DIMEBASH is an all-star jam honoring the life and legacy of "Dimebag" Darrell Abbott, the late co-founder and guitarist of Pantera and Damageplan, and the unofficial kickoff party for the NAMM convention. Jose Mangin and Riki Rachtman co-hosted the event on January 16, 2020 at The Observatory OC in Santa Ana, California.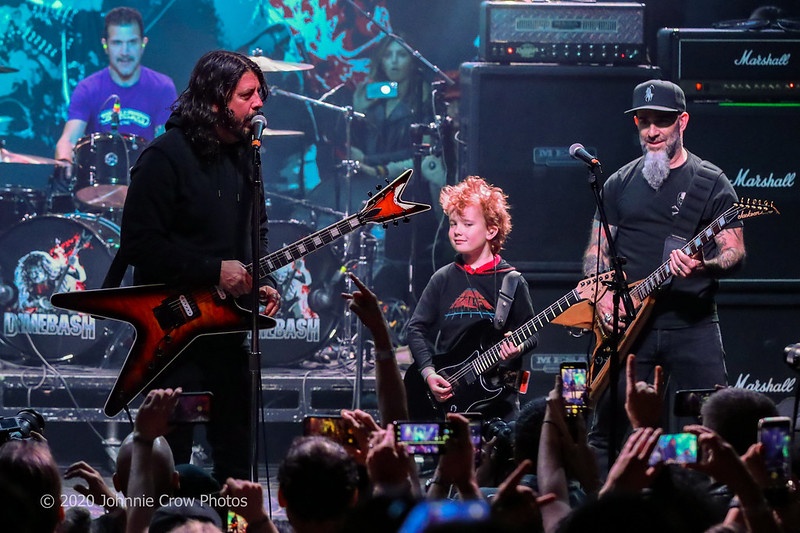 Over 5 incredible hours, artists from dozens of bands rotated on and off the stage, performing 40 songs, including Pantera classics and other legendary tunes. Sadly, this event now also honors the late Vinnie Paul, drummer of Pantera, Damageplan and Hellyeah, and Dimebag's brother. Both men were more than stellar musicians, they were incredible human beings who brought light into so many lives. It is no surprise that their musical peers and friends show up in droves to honor their memory by playing their songs, and sharing their love for these two giants.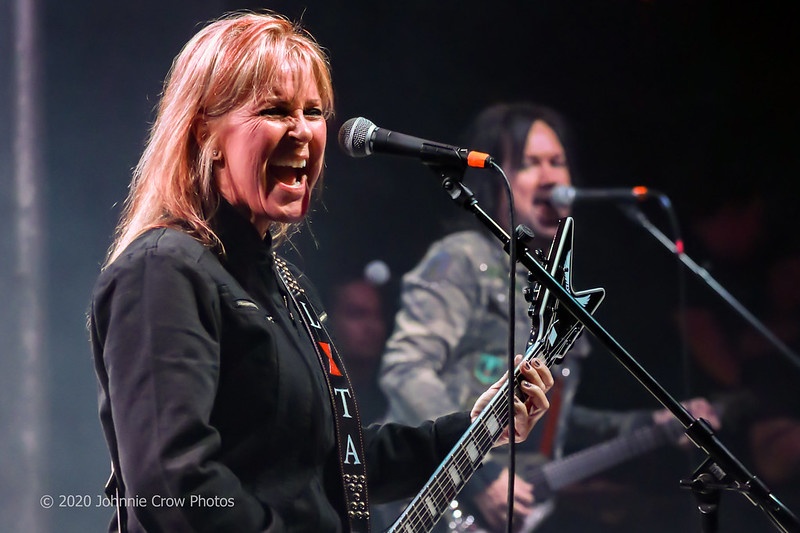 The one-of-a-kind lineup featured members of Accept, Act Of Defiance, Anthrax, Armored Saint, Bad Wolves, Bad Guys Wear Black, Broken Hope, Butcher Babies, Cody Jinks, Crowbar, Cypress Hill, Dylan Rose, Foo Fighters, Grim Reaper, Hatebreed, Hellyeah, In Flames, In This Moment, Iron Maidens, Kill Devil Hill, King Diamond, King's X, Kyng, Lamb of God, Lita Ford, Pearl, Prong, Sebastian Bach, Sepultura, Stone Sour, The Haunted, Testament, Tyr, Vio-Lence and more, including the debut of Revel Ian, son of Scott Ian and Pearl Aday.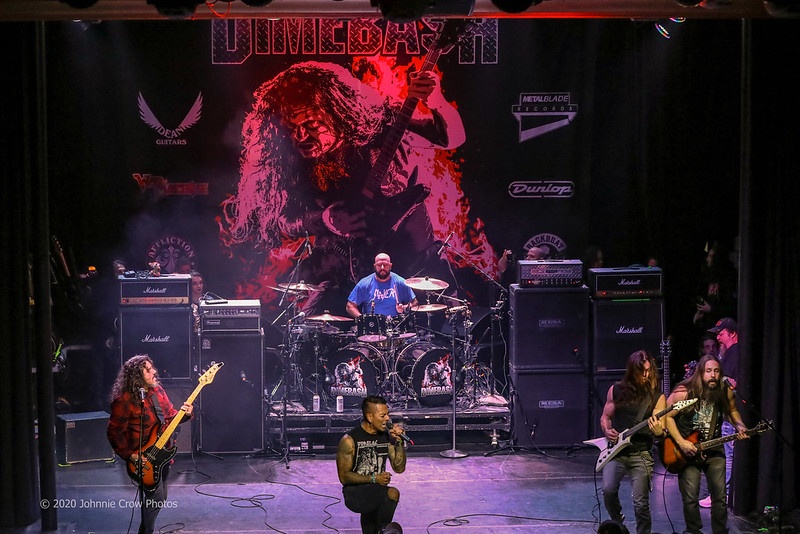 Jose "Metal Ambassador" Mangin kicked things off on lead vocals, performing the second song from all over the crowd, as fans surfed him from the front of the house all the way back to the stage. He also shared emotional speeches about the power of music and love and gratitude. Riki Rachtman also told stories from his days on MTV's Headbangers Ball, where he was forced to call him "Diamond" Darrell instead of "Dimebag" due to outrageous censorship.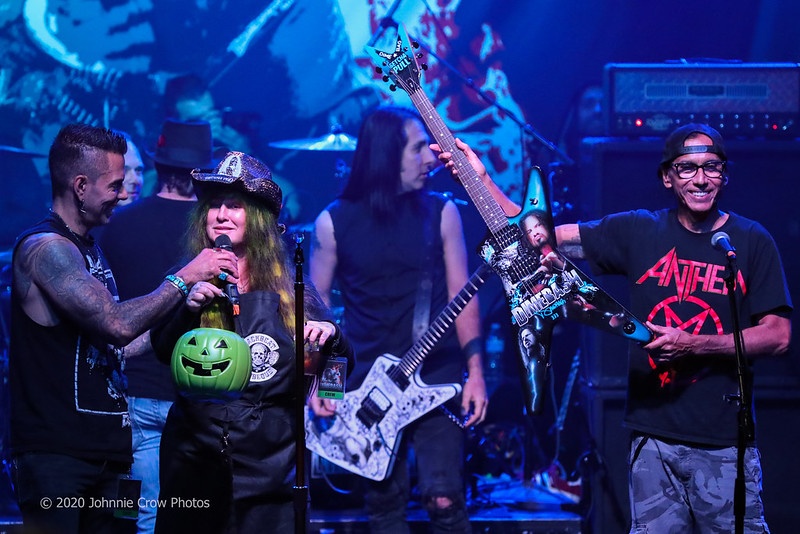 Ron Williams of RONZ WORLD Custom Painted Guitars delivered yet another amazing original piece, which was auctioned off, as the winner was chosen by Rita Haney, Dime's longtime girlfriend and keeper of his legacy. Proceeds from the event will benefit music education and animal rescues.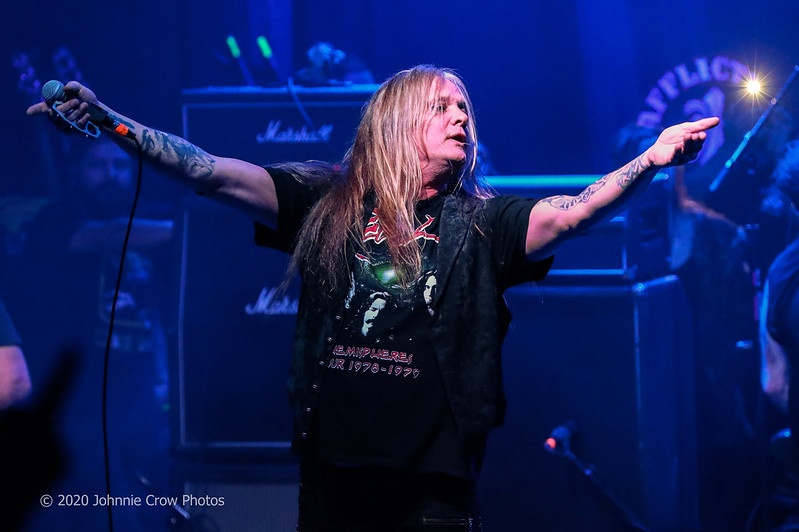 After the show, VIP guests were able to join the artists backstage to enjoy Back Beat BBQ, which none other than Dave Grohl himself had been cooking since 8:00 that morning. This was the best pulled pork and ribs that I have ever eaten. Is there nothing this man cannot do? All in all, it was an emotional, empowering evening of entertainment and excess.
Dimebash 2020 Honors "Dimebag" Darrell with All Star Jam and Dave Grohl's BackBeat BBQ first appeared on Game On Media.