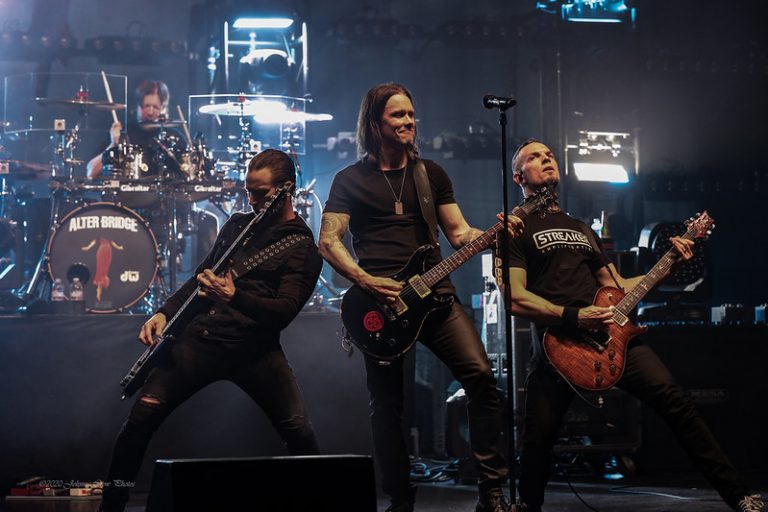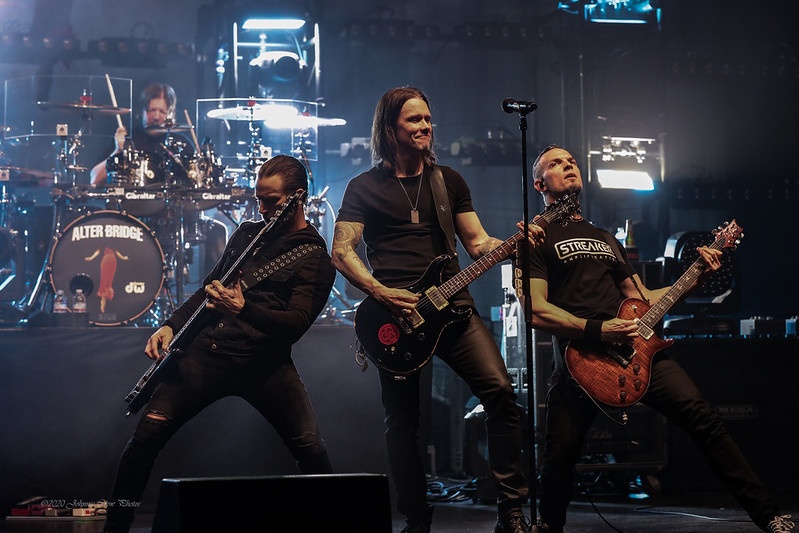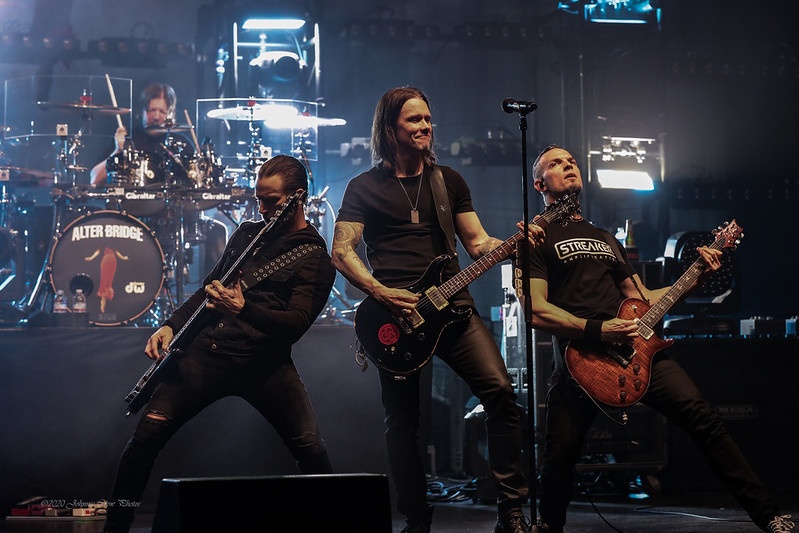 Alter Bridge continued their Walk The Sky tour at their familiar stop at The Wiltern in Los Angeles, California on February 24, 2020. They are supported on this leg by Sevendust guitarist Clint Lowery and his solo band, and Deepfall.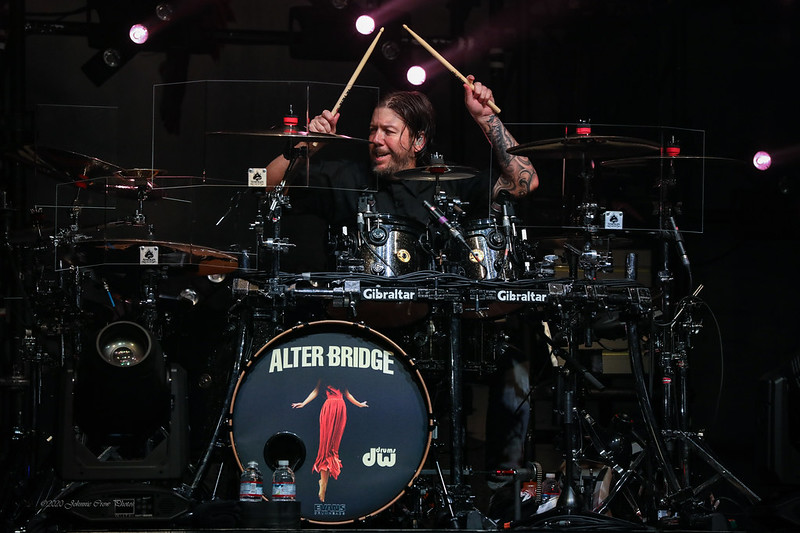 With six outstanding albums to choose from, Alter Bridge has reached that stage where they could play for hours and you would still be able to wish they had played more songs. They played 4 songs each from their latest classic "Walk The Sky" and landmark "Blackbird", 3 songs from "One Day Remains" and "Fortress", and 2 songs from "AB III". The full set list is below. This was perhaps my favorite sequencing of songs, with perfect pacing that took fans on an emotional journey.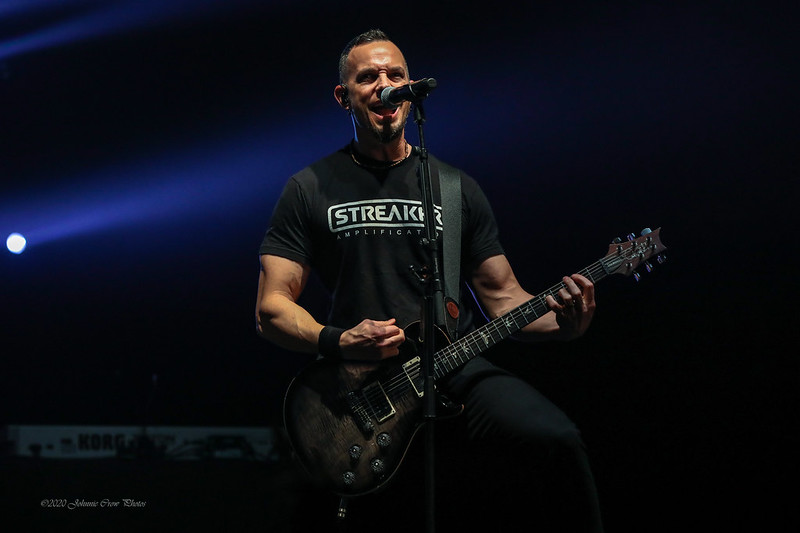 There is perhaps no better concert experience than seeing a well-oiled machine of a band in a more intimate club or theater setting. The Wiltern offers multiple levels of standing room, balcony seating, a large stage, incredible lighting and perfect sound.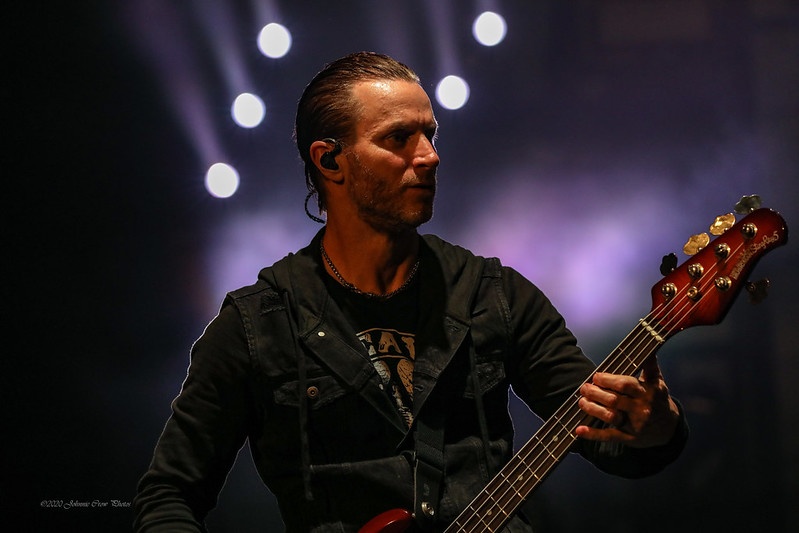 After 16 years together, Alter Bridge continues to rise in their songwriting and performances. Drummer Scott Phillips masterfully leads the group through all of their time signatures and sonic emotions. Bassist Brian Marshall is the epitome of cool, hanging back or stepping forward as the song dictates. Vocalist / guitarist Myles Kennedy just keeps getting better and better on vocals and guitar. Lead guitarist / vocalist Mark Tremonti shows his MVP status with his solos, riffs, harmony vocals and even lead vocals. This combination of musical brothers complements and enhances each other, producing one of the best live rock shows you will ever experience.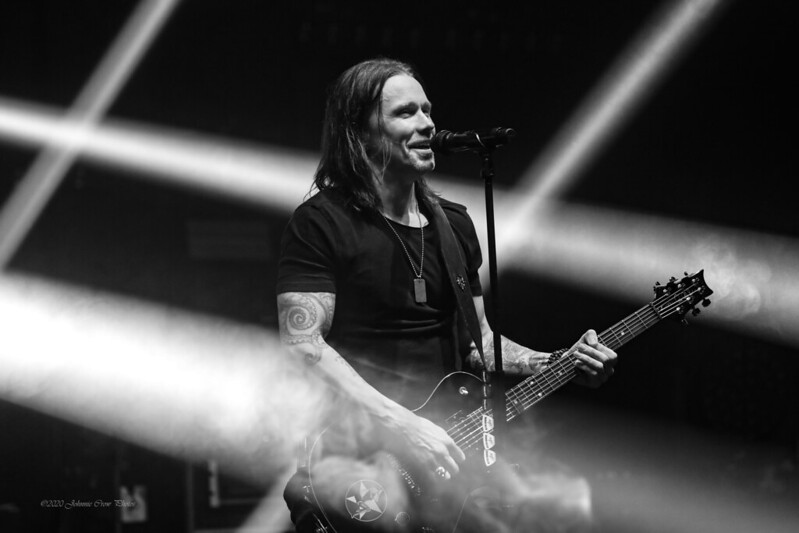 The Alter Bridge set list for The Wiltern in Los Angeles, California on February 24, 2020:
Wouldn't You Rather
Isolation
Come to Life
Pay No Mind
Ghost of Days Gone By
Broken Wings
Dying Light
Rise Today
Cry of Achilles
Waters Rising
Watch Over You
Blackbird
Open Your Eyes
Metalingus with Eric Friedman
Godspeed
Addicted To Pain
Alter Bridge Walk The Sky at The Wiltern in LA first appeared on Game On Media.