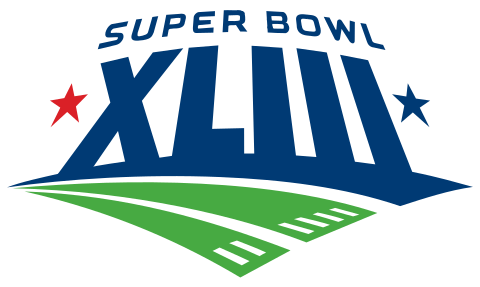 The Super Bowl has become one of the biggest sporting events in the world, and many people watch for the halftime show, the commercials, the gambling or just to be at the party. I have been a football fan for as long as I can remember. Super Bowl LIV (54 for those who don't read Roman numerals) takes place on Super Sunday, February 2, 2020 in Miami. My New York Jets won Super Bowl III in 1969, 6 months before I was born, and have failed to make it back in the 50 years since. The team I wanted to win the Super Bowl has only come through for me 23 times, and lost 30 times, so I am not used to Super Bowl Sunday being very pleasant for me from a football perspective. The teams I despise the most – New England Patriots, Miami Dolphins and Pittsburgh Steelers – have combined to win 14 titles. In fact, in choosing my Five Fave Super Bowl Games, I can't even always be happy with the result of every game chosen. Putting aside the emptiness of never experiencing my #1 team even participating, here are my Five Fave Super Bowl Games.
#5 – Super Bowl XLII – New York Giants 17 – New England Patriots 14 – February 3, 2008 – Glendale, Arizona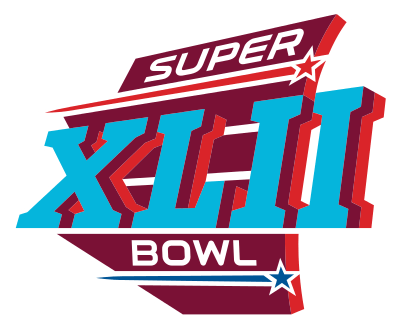 I am a lifelong Jets fan, and never liked the Giants. I have had a love-hate relationship with the Dallas Cowboys, but always chose them over the Giants. That said, I have rooted for the Giants exactly twice in my life, both times in the Super Bowl, and only for them to knock off the evil Cheatriots. In the 2007 season, Randy Moss joined New England and they went on to set numerous scoring records on their way to a perfect season, which was to be the first since 1972. Their "magic", or "genius", or "rule-bending" was about to be complete, and they were fitting themselves to be crowned, when the younger Manning decided to duck into a pocket as small as a phone booth, put on a cape, emerge from the crowd and chuck the ball in desperation to a special team player waiting downfield. David Tyree pinned the ball to his own helmet as he was being tackled. Two plays later, Eli found Plaxico in the end zone and the perfect season was shattered. The true MVP of the game was Michael Strahan, who led a defense that harassed and smothered Tom Brady, holding the highest scoring team in NFL history (at the time) to only 14 points.
#4 – Super Bowl XXVII – Dallas Cowboys 52 – Buffalo Bills 17 – January 31, 1993 – Pasadena, California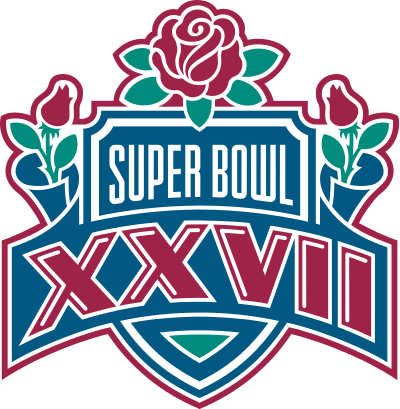 My next choice was not exactly a riveting game to watch, but since I have felt such little joy watching the Super Bowl, my favorite games are the ones where the good guys actually win. When Jerry Jones bought the Dallas Cowboys and quickly fired legendary coach Tom Landry, that is the first time I hated the Cowboys. Hiring the maniacal Jimmy Johnson from the evil Miami Hurricanes was salt in the wound. They promptly went 1-15 and traded away Herschel Walker, my favorite player at the time. But there was method to the madness. They drafted Troy Aikman in 1989 and Emmitt Smith in 1990 to join Michael Irvin and once again Dallas had "Triplets" and returned to glory. The beat down of the Buffalo Bills, for their 3rd straight title game defeat, was complete. Jim Kelly was knocked out of the game, the Bills threw 4 interceptions, and fumbled an incomprehensible 8 times, losing 5 of them. One late 4th quarter turnover was actually the most memorable play of the game, and lives in NFL history. Backup quarterback Frank Reich fumbled while being sacked, and Dallas lineman Leon Lett scooped and scampered 64 yards on the way to yet another Cowboys score. Thinking he was home free, Lett started showboating as he approached the goal line, holding the ball out to his side. Bills receiver Don Beebe burned the everlasting image of "never give up" into fans minds by sprinting the entire field and smacking the ball out of Leon's hand and out of the end zone. This was also the game where "Super Bowl Halftime Show" became a thing, with Michael Jackson putting on an explosive mini concert, featuring a choir of 3,500 L.A. children, playing "Jam", "Billie Jean", "Black Or White", "We Are The World" and "Heal The World", complete with audience participation as the Rose Bowl crowd held up cards placed under their seat forming images of the world's children holding hands. If that is not enough for ironic entertainment, local legend O.J. Simpson did the opening coin toss. He was not wearing gloves.
#3 – Super Bowl XXXVII – Tampa Bay Buccaneers 48 – Oakland Raiders 21 – January 26, 2003 – San Diego, California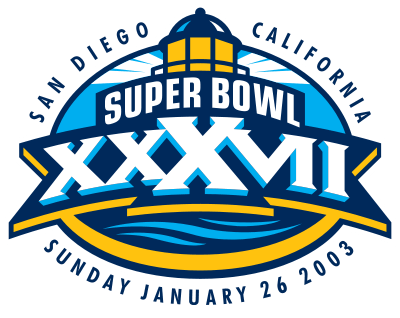 I have been a fan of the Tampa Bay Buccaneers since their inception in 1976, probably because the 7 year old me loved their creamsicle uniforms and pirate theme. As a Jets fan, it was easy to latch on to another doomed franchise, which disappointed week after week, year after year. In 1996, new owner Malcolm Glazer hired head coach Tony Dungy, one of my all time favorites, who began to shape a young defense featuring John Lynch, Warren Sapp and Derrick Brooks into a Hall of Fame squad. In 1997, the team dropped the orange pirate in favor of an aggressive logo, and new team colors of Pewter, Red, Black and Orange. In 1998, they moved into the beautiful Raymond James Stadium. Things were finally going well, although playoff success eluded them. Dungy was inexplicably fired, and the team traded 4 draft picks and $8 million to the Oakland Raiders for their coach Jon Gruden. Gruden is also one of my all time favorites, but I didn't even know that you could trade for a coach, and actually the NFL banned it after that. This moved worked brilliantly for the Bucs, and disastrously for the Raiders, as the Tampa D completely stuffed Oakland all day long. They seemed to know which plays were coming, and returned 3 interceptions for touchdowns, the first giving them a 34-3 lead, and 2 more late after Oakland had desperately closed it to 34-21.
#2 – Super Bowl XII – Dallas Cowboys 27 – Denver Broncos 10 – January 15, 1978 – New Orleans, Louisiana

Super Bowl XII is the first one that I can clearly remember watching, at the age of 8-1/2. I had become a huge fan of the New York Jets and Dallas Cowboys by then. My grandparents bought me 2 sets of football pajamas for Christmas, in addition to my Star Wars onesie. Knowing that I liked a team that started with a "D", but not sure which, they played it safe and got me Dallas Cowboys and Denver Broncos pj's. Little did any of us know, but they had predicted the Super Bowl matchup! I had already become a huge fan of Coach Tom Landry and quarterback Roger Staubach. That season they added Heisman Trophy winning running back Tony Dorsett. Combined with wide receiver Drew Pearson, Dallas had its first "Triplets". This is my first memory of a team I love winning a championship.
#1 – Super Bowl XLIII – Pittsburgh Steelers 27 – Arizona Cardinals 23 – February 1, 2009 – Tampa, Florida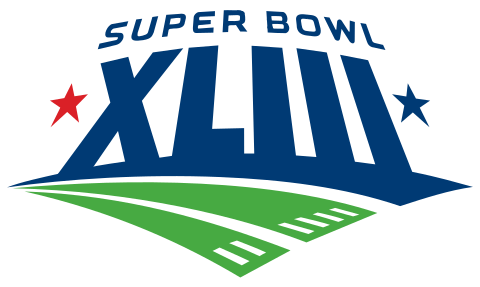 Despite growing up hating the Steelers, due to their history of beating the Jets and the Cowboys, I have come to respect them, especially under Coach Mike Tomlin. In the 2008 season, I was still rooting hard against Pittsburgh and really feeling the love for the Arizona Cardinals, another downtrodden franchise like my Jets. Kurt Warner and Larry Fitzgerald are 2 of the all time greats, on and off the field, and they put on an amazing playoff run that year. Bruce Springsteen & The E Street Band played the halftime show. Journey and 3 Doors Down played concerts before the game. The game was full of drama and unbelievable plays. Both teams thought they had it won. It took a long replay review to confirm that Santonio Holmes somehow got both feet down with only seconds left to pull it out. This was not the result I was happy about, but this one comes out as my favorite Super Bowl for other reasons. Super Bowl XLIII is the one I was able to attend in person, with my Dad. I had run 4 years of my business expenses through an NFL credit card and used all the points to get my tickets. The game was in Tampa, one of my favorite cities, and we had an amazing week leading up to the game, enjoying the NFL Experience. The game was exciting as could be and every fan should experience the Super Bowl in person at least once.
Five Fave: Super Bowl Games first appeared on Game On Media.