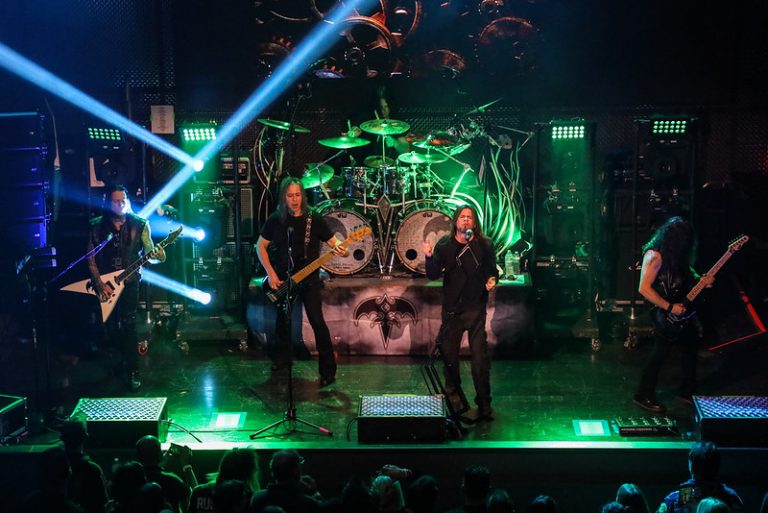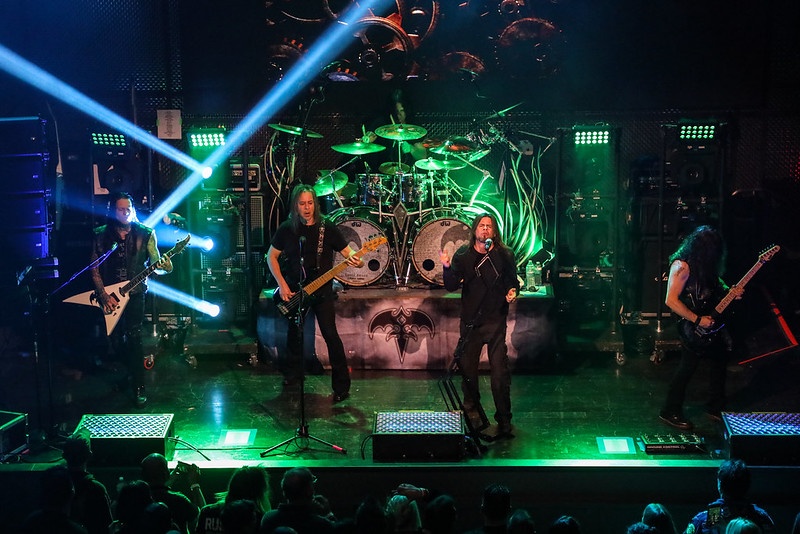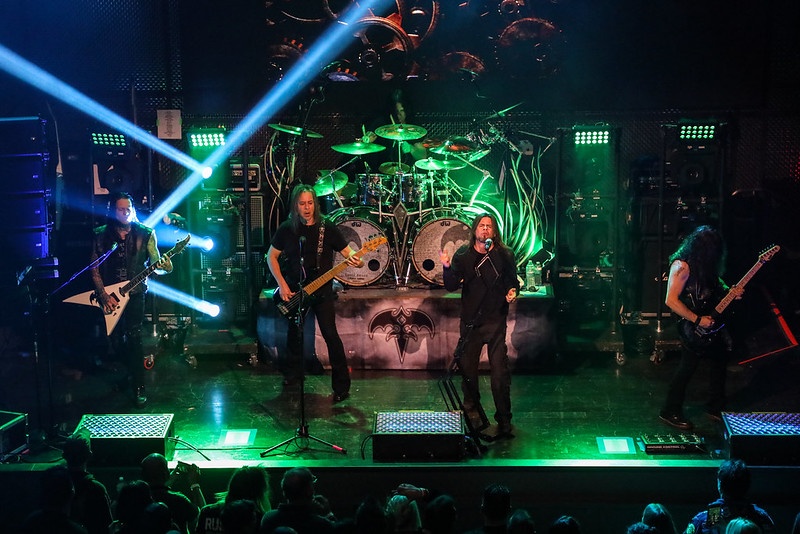 Seattle-based hard rock legend Queensrÿche returned to San Diego, California, playing the Music Box on January 29, 2020. On this leg of the hugely successful tour supporting "The Verdict", they are joined by guitar wizard John 5 (Rob Zombie) and Eve To Adam.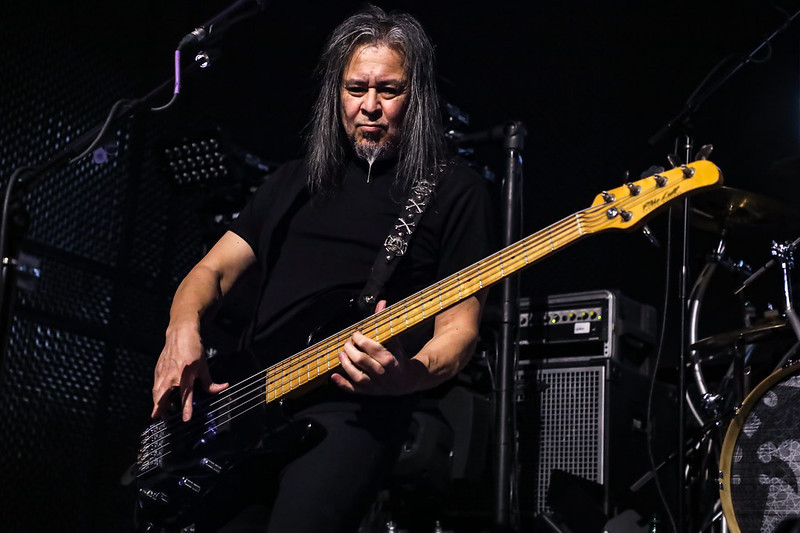 The San Diego show was extra special as the band took time to lead the crowd in serenading bassist Eddie Jackson on his birthday. The house was packed, and singing in full volume all night, which made for a rocking good time on a Wednesday night.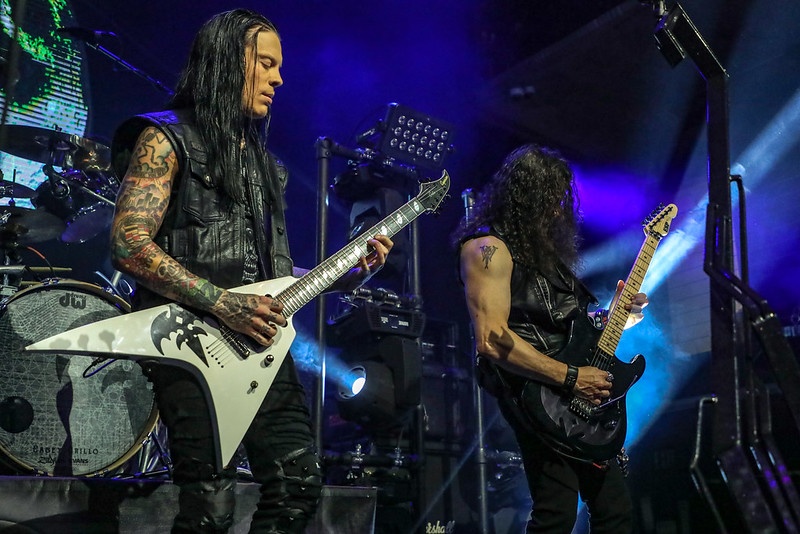 Queensrÿche played a full 90 minute set, giving them time to expand on their set list. They brilliantly blended their biggest hits, rarely performed deep cuts, and new songs from their latest album. The show was powerful and intense, with the guys firing on all cylinders. Guitarist Michael Wilton and Parker Lundgren traded solos and smiles, and also set the mood by laying back for Jackson and drummer Casey Grillo to take center stage at times. Vocalist Todd La Torre completely crushed every song, from the lowest growls to the highest screams, nailing every emotion that Queensrÿche brings to a song. This band shines when each member gets their moments, particularly when playing their newest songs.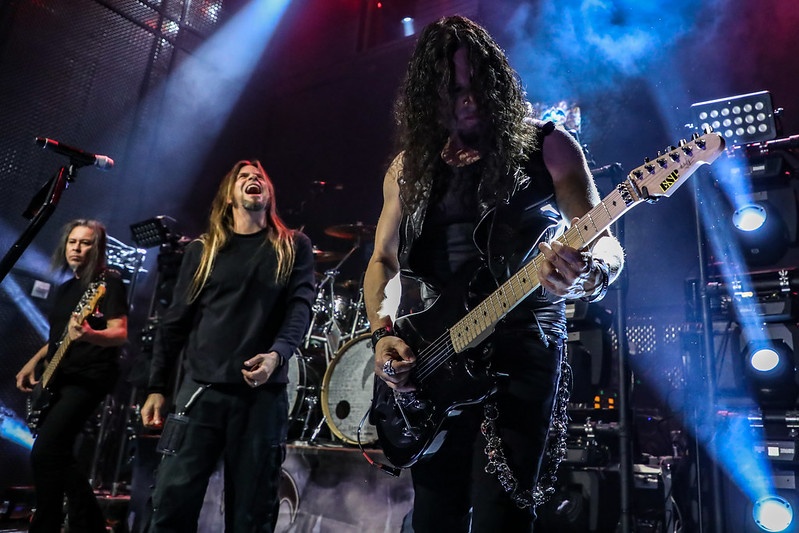 The incredible set list for San Diego:
Prophecy
Operation: Mindcrime
Walk In The Shadows
Resistance
Man The Machine
Take Hold Of The Flame
No Sanctuary
Bent
Dark Reverie
Breaking The Silence
Silent Lucidity
Jet City Woman
Screaming In Digital
Queen Of The Reich
———————
Happy Birthday to Eddie Jackson
Light-Years
Empire
Eyes Of A Stranger
Queensrÿche at Music Box in San Diego first appeared on Game On Media.