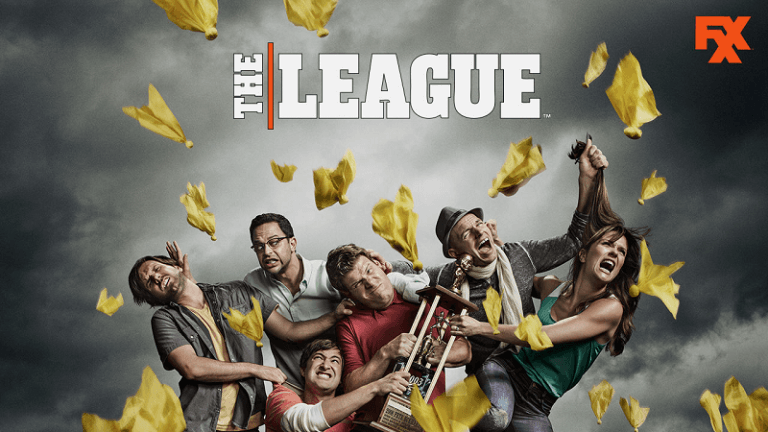 So you've decided (or been told) to self quarantine. Now is the perfect time to catch up on your binge watching. With the news inducing anxiety and fear, and no sports to distract you, finding a way to laugh is key to maintaining physical and mental health. Here are our Five Fave Hulu And Quarantine Comedy Series:
5. Wilfred – 4 Seasons, 49 Episodes. Starring Elijah Wood, Jason Gann, Fiona Gubelmann.
Elijah Wood stars in this comedy based on a popular Australian series of the same name. Wood plays Ryan, a young man struggling to make his way in the world. That is, until he meets his neighbour's dog, Wilfred, and forms a unique friendship with the canine. Everyone else sees Wilfred as just a dog, but Ryan sees him as a crude, surly Australian bloke wearing a cheap dog suit. Co-creator Jason Gann also played Wilfred in the original series. As the dog guides Ryan through a series of comedic, existential adventures, he also shows him how to overcome his fears and embrace the unpredictability and insanity of the world around him. Part tragedy / part comedy that keeps you guessing throughout its run.
4. Broad City – 5 Seasons, 50 Episodes. Starring Ilana Glazer, Abbi Jacobson, Hannibal Burress.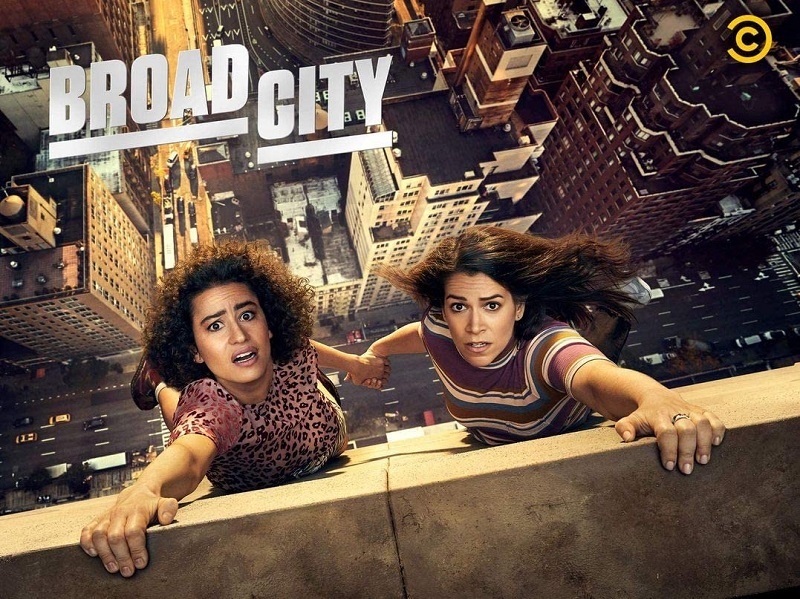 The critically acclaimed Web series `Broad City' moved to Comedy Central as a half-hour scripted series. It's created by and stars Abbi Jacobson and Ilana Glazer as 20-something best friends who are trying to navigate life in New York, despite that their adventures always seem to lead down unexpected and bizarre paths. They have very little money, but they are survivors who aren't afraid to throw themselves into sticky situations, no matter how messy the end results may be. Jacobson and Glazer both honed their comedy chops at New York's Upright Citizens Brigade Theater. UCB co-founder Amy Poehler is an executive producer on the series and joins Fred Armisen, Rachel Dratch, Janeane Garofalo, Michelle Hurst, Jason Mantzoukas and Amy Sedaris, among others, as guest stars.
3. Archer – 10 Seasons, 110 Episodes. Starring H. Jon Benjamin, Judy Greer, Amber Nash, Chris Parnell, Adam Reed, Aisha Tyler, Jessica Walter, Lucky Yates.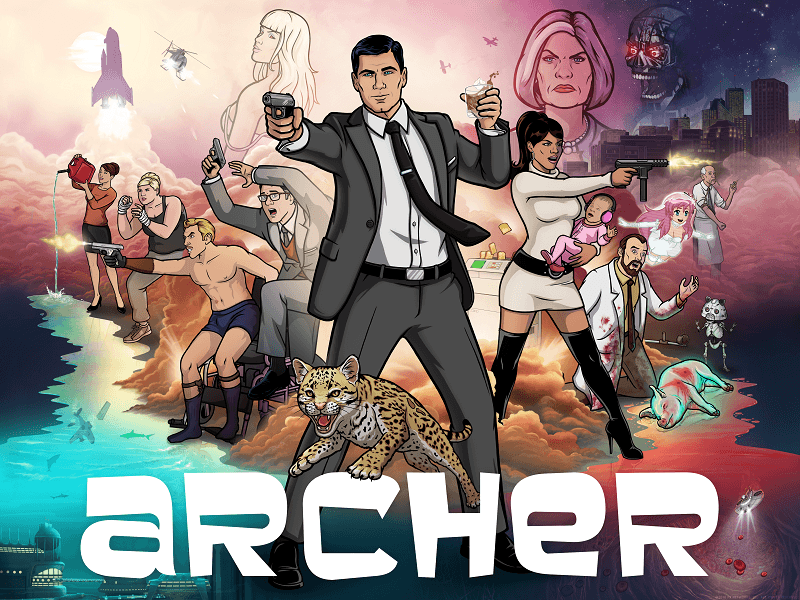 Archer is an American adult animated sitcom created by Adam Reed. It follows the exploits of a dysfunctional intelligence agency, led by Sterling Archer (voiced by H. Jon Benjamin) and seven of his colleagues — his mother and boss Malory Archer (Jessica Walter), Lana Kane (Aisha Tyler), Cyril Figgis (Chris Parnell), Cheryl Tunt (Judy Greer), Pam Poovey (Amber Nash), Ray Gillette (Adam Reed) and Dr. Algernop Krieger (Lucky Yates). Archer's premise evolves as the comedy assumes the standard setup of an anthology in later seasons, each with self-contained arcs, new settings, a disparate set of personae for each character, even distinct humor. It is a show full of subtle, low-key jokes and pop culture references, which demands multiple viewings to catch everything. With and endless supply of characters voiced by famous guest stars, this is a show that is infinitely rewatchable.
2. Rick And Morty – 4 Seasons, 36 Episodes (1-3 on Hulu). Starring Justin Roiland, Spencer Grammer, Sarah Chalke, Chris Parnell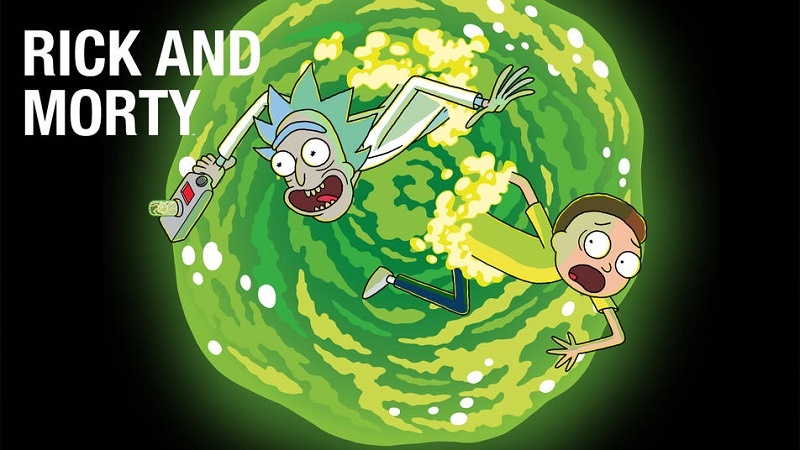 Rick and Morty is a show about a sociopathic scientist who drags his unintelligent grandson on insanely dangerous adventures across the universe, created by Justin Roiland and Dan Harmon. After having been missing for nearly 20 years, Rick Sanchez suddenly arrives at daughter Beth's doorstep to move in with her and her family. Her meek husband Jerry tries to assert himself, but Rick uses the garage as a laboratory, and constantly creates ridiculously elaborate inventions. He takes Morty and Summer throughout the universe and alternate realities on selfish adventures. Rick's running commentary is delivered so quickly amongst the action, that it takes a few watches to fully appreciate every nuance and reference.
1. The League – 7 Seasons, 84 Episodes. Starring Mark Duplass, Katie Aselton, Stephen Rannazzisi, Paul Scheer, Nick Kroll, Nadine Velazquez, Jon Lajoie.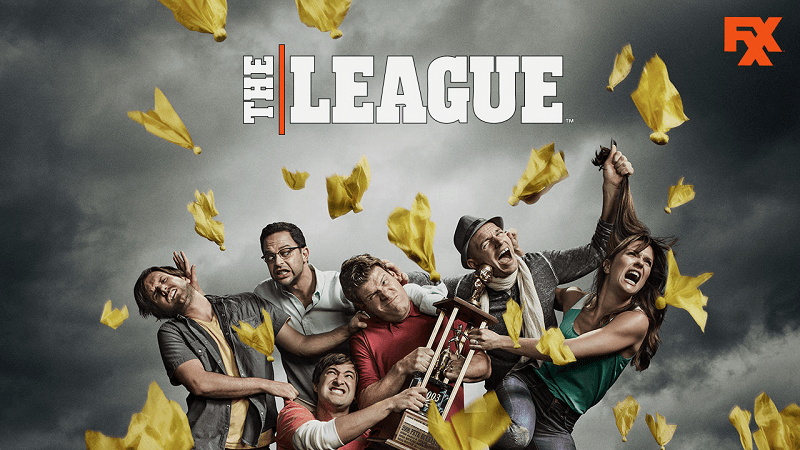 The League was created by Jeff Schaffer and Jackie Schaffer. Some friends who are all avid fantasy football fans try to balance their time between the league and their real lives. It becomes a challenge, though, when the good-natured competition gives way to a win-at-all-costs mentality, which begins to spill over into their relationships and even the workplace. The sitcom features a plethora of cameos by real-life NFL players, who play themselves on the series. With no live sports to watch, dive into a show that at least references sports. The show is about fantasy football, but does not rely on it, so even if you have no interest in that, you can still be entertained. The show is about the good old days of leagues among friends, before daily fantasy sports and money intervened, where all you really cared about was competing against your friends and giving them crap. Most of the humor is relatable to any group of friends, no matter what hobby holds them together.
Five Fave: How To Hulu And Quarantine – Comedy Series first appeared on Game On Media.