So you've decided (or been told) to self quarantine. Now is the perfect time to catch up on your binge watching. You have heard of these shows. You may not have thought that their subject matter was of interest to you, but the writing and acting are so good, you just may get hooked. Here are our Five Fave Netflix And Quarantine Drama Series:
5. House Of Cards – 6 Seasons, 73 Episodes. Starring Kevin Spacey, Robin Wright, Kate Mara, Mahershala Ali, Corey Stoll, Michael Kelly, Greg Kinnear, Jayne Atkinson.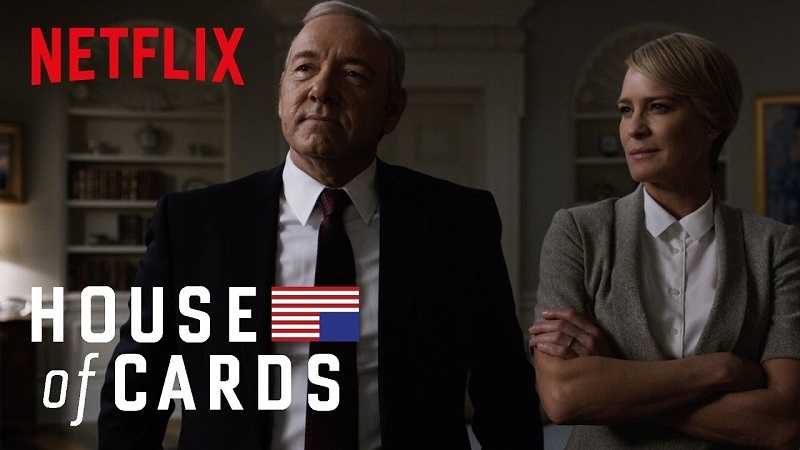 House Of Cards traces the political fortunes of the ambitious husband and wife team of Frank and Claire Underwood. Although fiction, every twist, betrayal and cover up seems familiar and believable. The series starts slow as the actors in the White House, the Capitol and the media are introduced, and their roles in our illusion of democracy are revealed. Once you get hooked, you will be drawn in, and begin to draw parallels to actual politicians and events.
4. The Walking Dead – 9 Seasons, 131 Episodes. Starring Andrew Lincoln, Steven Yeun, Norman Reedus, Melissa McBride, Lauren Cohan, Danai Gurira.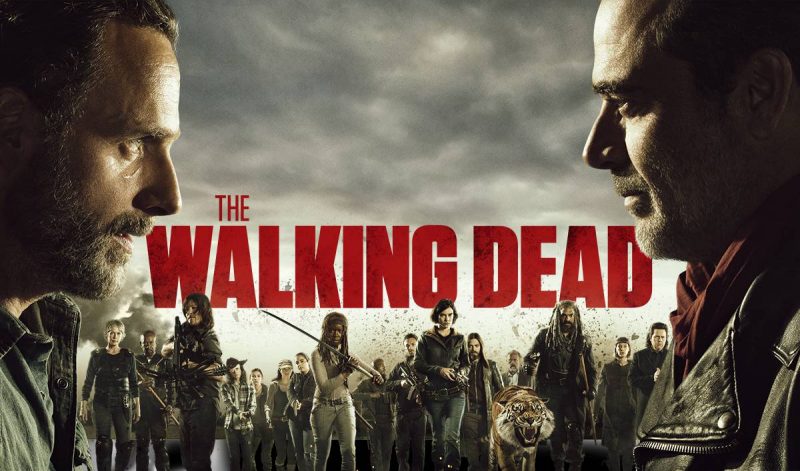 In the wake of a zombie apocalypse, survivors hold on to the hope of humanity by banding together to wage a fight for their own survival, against The Walking Dead. The show is less about zombies as it is about how humans treat each other when disaster strikes and their very survival is at stake. Perhaps a glimpse into our current greatest fear. Based on the graphic novels, each season presents new challenges and new characters, as the focus grows from a small group of survivors discovering what has happened, into a more global view of how to rebuild a society in the wake of near extinction.
3. Gotham – 5 Seasons, 100 Episodes. Starring Ben McKenzie, Robin Taylor, David Mazouz, Camren Bicondova, Cory Michael Smith, Sean Pertwee, Donal Logue, Erin Richards, Morena Baccarin, Jada Pinkett Smith.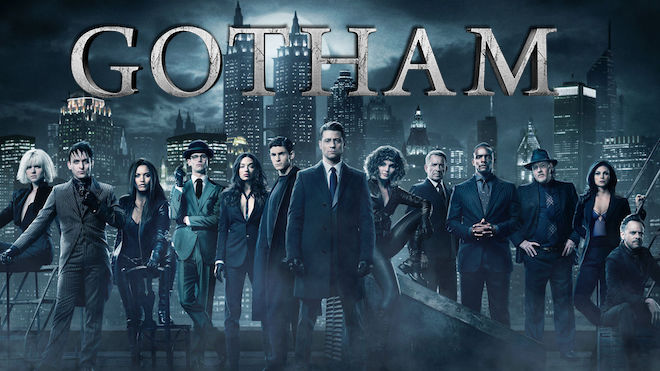 Gotham is the fictional town where Batman lives, and this show proves once again that DC Comics make for excellent TV series, when they are done right. This one is done right. Filmed with big screen cinematography and scale, full of action and surprisingly well-written and acted. The series format allows for long story arcs for multiple characters. The Batman story is rife with interesting and entertaining characters, and Gotham is essentially a 5 year back story that leads into what you have seen before in movies, television and comic books. The main focus is actually on eventual Commissioner James Gordon, who takes young Bruce Wayne under his wing, as Bruce himself begins his long journey toward becoming the Dark Knight of Gotham. Since neither Batman nor his arch-enemies rely on supernatural abilities, the show plays out much like any other crime drama. There are of course places where comic book tropes come into play, but largely it is a realistic view of hard times in the cruel city. The villians are the true stars, and they take every juicy bite of their delicious roles with a wicked smile on their face.
2. Dexter – 8 Seasons, 96 Episodes. Starring Michael C. Hall, Jennifer Carpenter, David Zayas, Desmond Harrington, Lauren Velez, James Remar, Julie Benz, C.S. Lee, John Lithgow, Edward James Olmos, Jimmy Smits.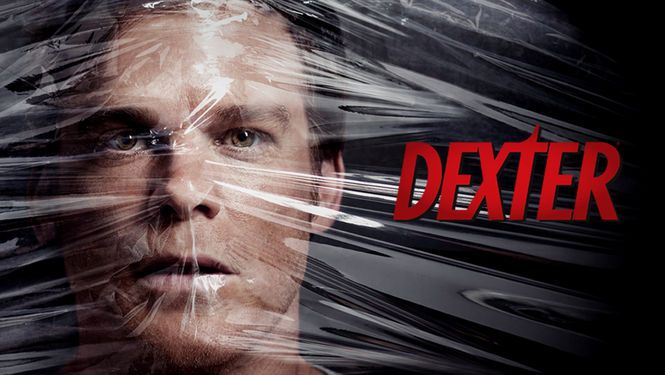 He's smart, he's good looking, and he's got a great sense of humor. He's Dexter Morgan, everyone's favorite serial killer. As a Miami forensics expert, he spends his days solving crimes, and nights committing them. But Dexter lives by a strict code of honor that is both his saving grace and lifelong burden. Torn between his deadly compulsion and his desire for true happiness, Dexter is a man in profound conflict with the world and himself. Throughout the tense, edge-of-your-seat thriller, Dexter battles his inner demon, his "dark passenger", and shares his deepest thoughts as if we the audience were his therapist. It takes a special actor and special writers to lead you to sympathize with a serial killer, but Michael C. Hall pulls that off brilliantly.
1. Breaking Bad – 5 Series, 62 Episodes. Starring Bryan Cranston, Aaron Paul, Anna Gunn, Dean Norris, Bob Odenkirk, RJ Mitte, Betsy Brandt, Jonathan Banks, Giancarlo Esposito, Krysten Ritter.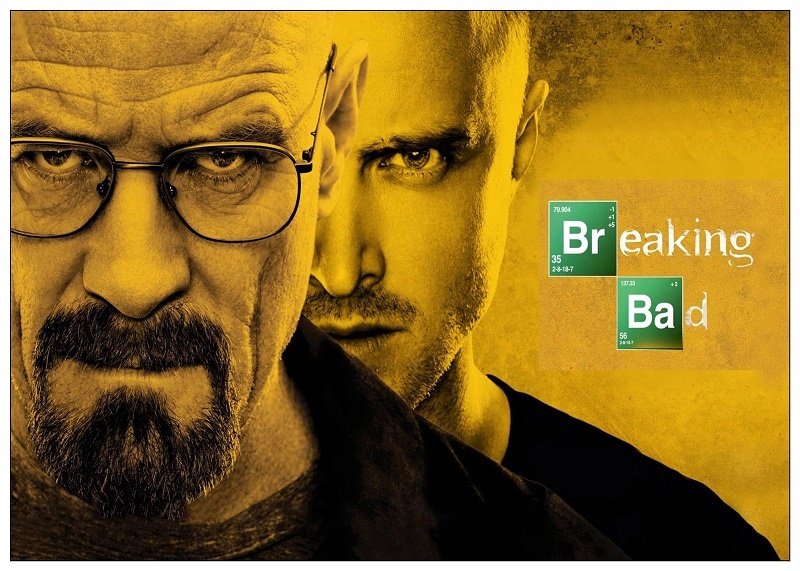 In Breaking Bad, mild-mannered high school chemistry teacher Walter White thinks his life can't get much worse. His salary barely makes ends meet, a situation not likely to improve once his pregnant wife gives birth, and their teenage son is battling cerebral palsy. But Walter is dumbstruck when he learns he has terminal cancer. Realizing that his illness probably will ruin his family financially, Walter makes a desperate bid to earn as much money as he can in the time he has left by turning an old RV into a meth lab on wheels. Bryan Cranston is one of the most gifted actors of our time, and his performance throughout this series is legendary. Every move, every thought, every reaction is revealed through his expressions and emotions in real time, as if we were making the decisions right along with him. The supporting characters are well fleshed out and integral to bringing a sense of reality to the show. The creators kept the story arc tight and wrapped it all up in 5 seasons, resisting the urge to cash in on success, and instead focusing on the natural course of events that get kicked off in the first episode, and continue to steamroll to a logical, satisfying conclusion.
Five Fave: How To Netflix And Quarantine – Drama Series first appeared on Game On Media.