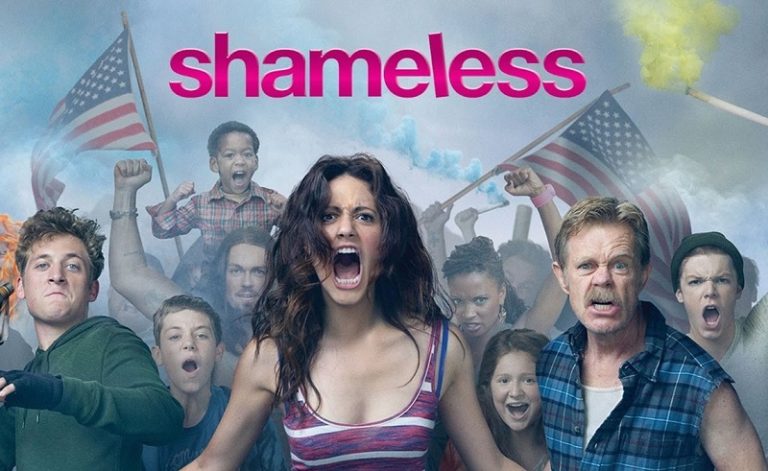 So you're still doing your part staying home in self quarantine. Now is the perfect time to catch up on your binge watching. With as surreal as life has been lately, you may as well ride the wave and explore the most implausible of comedic situations. Here are our Five Fave Netflix And Quarantine – Insanely Ridiculous Comedy Series:
5. Arrested Development – 5 Seasons, 84 Episodes, plus a Season 4 Remix with 22 Episodes. Starring Jason Bateman, Portia de Rossi, Will Arnett, Michael Cera, Alia Shawkat, Tony Hale, David Cross, Jeffrey Tambor, Jessica Walter, Ron Howard.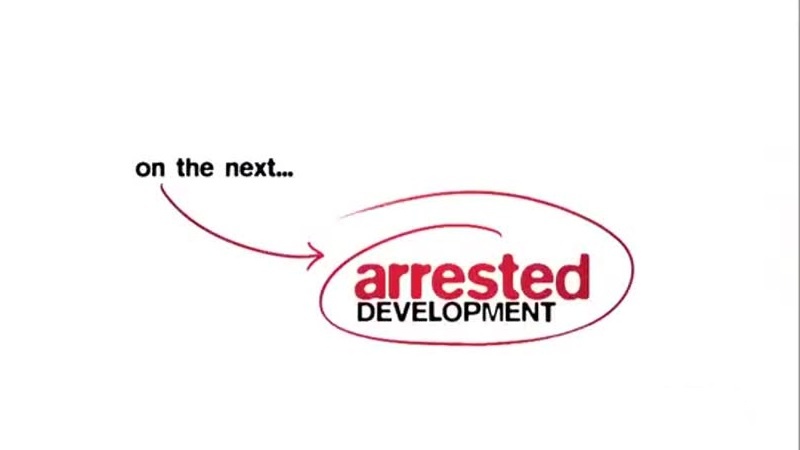 Arrested Development features Jason Bateman who revels in suffering through the role of the "good son", while the rest of his self-centered family members get into one jam after another. The plot points and characters are truly ridiculous, and the jokes are so subtle and plentiful, it sometimes takes repeated viewing to appreciate it all. The original 3 seasons ran from 2003-2006 on Fox. Netflix reunited the entire cast for an uneven 4th season in 2013. They extended and re-mixed it in 2018, which was much better. That led into the final season which was released in 2 parts. The first 3 seasons are must-watch, and then you can decide if you want more.
4. Friends From College – 2 Seasons, 16 Episodes. Starring Keegan-Michael Key, Fred Savage, Nat Faxon, Annie Parisse, Jae Suth Park, Cobie Smulders, Sarah Chalke, Zack Robidas, Billy Eichner.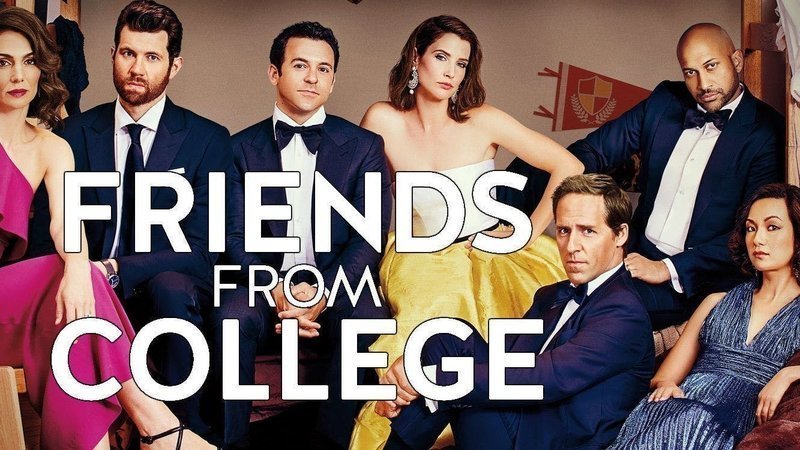 A group of friends from college struggle to grow up and live responsible lives. They have a tough time letting go of substance abuse, infidelity and self-destructive behaviour. Friends From College is very cleverly written and well acted by this experienced all star cast. Plus you can knock the whole series out in a weekend.
3. Shameless – 10 Seasons, 122 Episodes. Starring William H. Macy, Emmy Rossum, Justin Chatwin, Cameron Monaghan, Jeremy Allen White, Shanola Hampton, Steve Howey, Ethan Cutkosky, Emma Kenney, Laura Wiggins, Joan Cusack.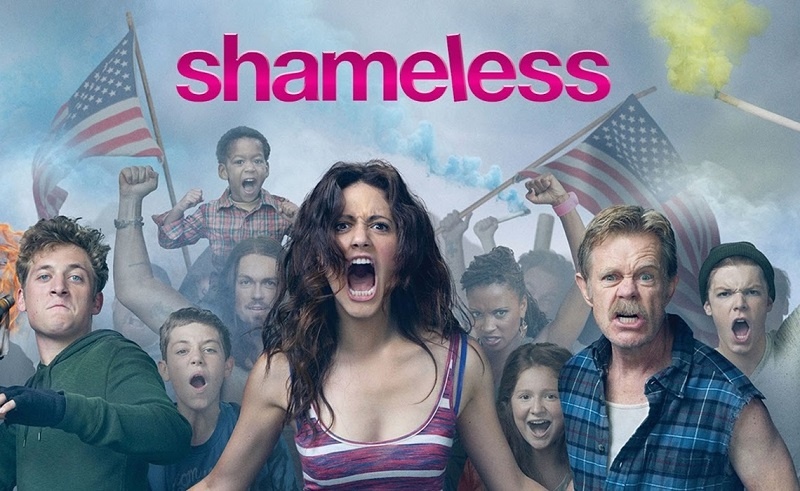 This show is so wrong, it somehow ends up right. First of all, you are absolutely going to hate the main character, Frank Gallagher, and you are supposed to. You are going to love the 6 kids he neglects, forcing them to band together to fend for themselves as a team, growing up dirt poor in Southside Chicago. Their neighbors are a delight, and despite gratuitous sex, drugs and violence, Shameless is often very raw and emotional. You will end up caring about and screaming at every character as they make mistake after mistake, yet somehow find a way to pick up the pieces and keep moving forward with hope. It is the perfect binge show, as there are so many episodes, and you find yourself wanting "one more" every time one ends.
2. Weeds – 8 Seasons, 102 Episodes. Starring Mary-Louise Parker, Hunter Parrish, Alexander Gould, Kevin Nealon, Justin Kirk, Elizabeth Perkins, Allie Grant, Andy Milder, Tonye Patano, Romany Malco.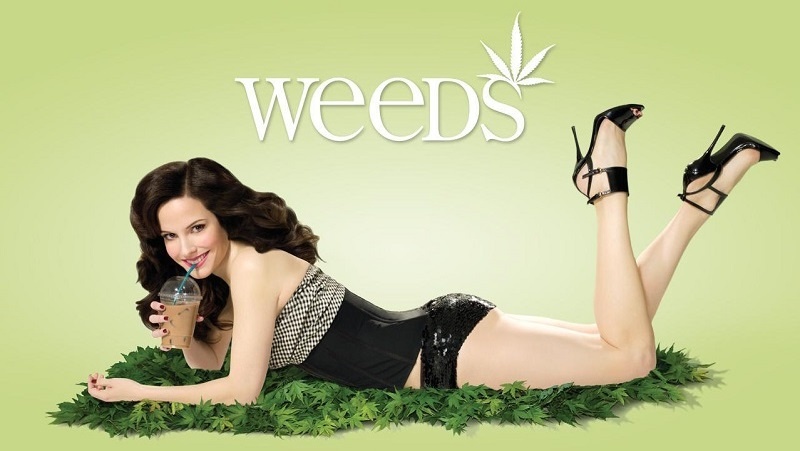 What's a single Mom living in suburbia, raising 2 teenage boys, to do, in order to keep up with the Joneses and make ends meet? Sell weed, of course. Weeds is a classic case of getting in over your head. Your head will spin as the story takes an insane amount of twists and turns. The charming family fights to stay one step ahead of the law, the cartels, the neighbors and each other. Featuring well established actors, and amazing newcomers, the story pulls you in and takes you on a crazy ride.
1. Unbreakable Kimmy Schmidt – 4 Seasons, 51 Episodes. Starring Ellie Kemper, Jane Krakowski, Tituss Burgess, Carol Kane.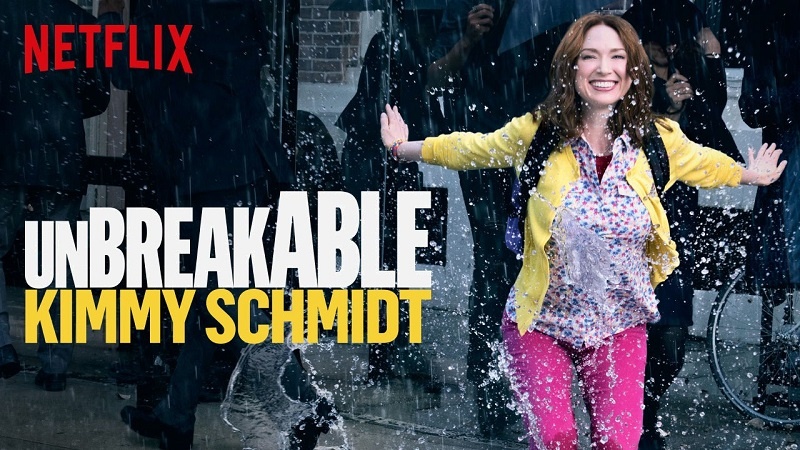 Tina Fey and Robert Carlock created this quirky, subtle and weird comedy about a midwestern teen named Kimmy, who was kidnapped by a religious cult leader and held underground for years with 3 other sister-wives. After her rescue, she moves to New York and tries to make it as an adult, even though she has only experienced life as a child and an apocalyptic refugee. She meets a cast of hilarious characters who help her learn the ways of the world. Unbreakable Kimmy Schmidt is surprisingly sweet amongst the absurdity.
Five Fave: How To Netflix And Quarantine – Insanely Ridiculous Comedy Series first appeared on Game On Media.