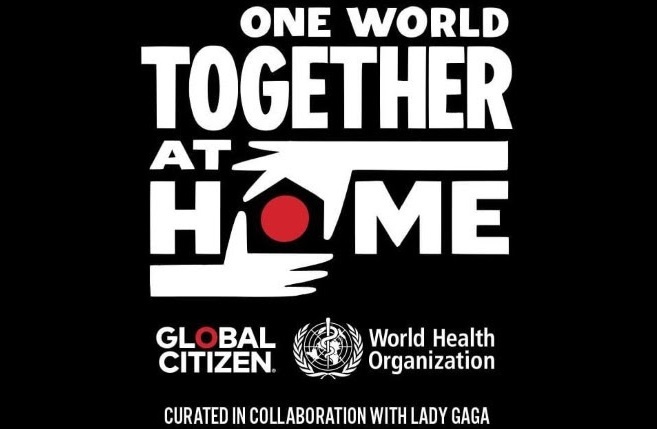 Watch The 'One World: Together At Home' Special Airing This Saturday
Tune in tomorrow for a global broadcast & digital special to support frontline healthcare workers and the WHO. The line-up has been curated in collaboration with Lady Gaga, and it will feature performances from Andrea Bocelli, Billie Eilish, Eddie Vedder, Ellie Goulding, Elton John, J Balvin, Kacey Musgraves, Keith Urban, Lady Antebellum, Niall Horan, Paul McCartney, Shawn Mendes, Stevie Wonder, Taylor Swift, The Killers, and many more! The event will be broadcast through different streaming services and networks. Click below to check your local listings.
Paul McCartney's Debut Solo Album Turns 50
"Maybe I'm Amazed" was first released on Paul McCartney's debut solo album McCartney which celebrates its 50th Anniversary on April 17, 2020. "Maybe I'm Amazed" has become a firm favorite with fans and is a staple of Paul's live show. The music video features Linda McCartney's photography which can now be seen in its full HD remastered vibrancy.

Celebrate Earth Day With Our Playlist
With Earth Day coming up next week, we've curated a special playlist with tunes that appreciate our planet.
#StayHome on 4/20 with Kaya Radio, streaming 24 hours of Bob Marley's music, videos, Legacy docu-series episodes and more. Join us starting at 12am EDT / 5am BST on 4/20.
Relax And Spin Some Vinyl
The Sound of Vinyl team has a brand-new website that is faster, cleaner, and easier to use. Check it out!
Shop And Listen To #HipHopAtHome
Enjoy 20% off the Urban Legends' Happy Holidaze collection with vinyl & CDs by your favorite Hip Hop artists. Plus, set the vibe with Def Jam's definitive 420 playlist.


60 Years of Frank Sinatra's Nice N' Easy
Frank Sinatra's No.1 album from 1960 Nice 'n' Easy is celebrating its 60th anniversary with a special edition out this Spring. Available 5/15 digitally and 6/5 on CD, black, and color vinyl.
Listen To A New Diana Ross Remix
"Love Hangover (Eric Kupper Remix)," the first single from the forthcoming Diana Ross album, Supertonic: Mixes, is now available. The track was the 4th consecutive Dance Club No. 1 for Diana Ross. Out digitally May 29.
Sting Jams With Jimmy Fallon & The Roots
ICYMI: Sting joined Jimmy Fallon and The Roots last week to perform The Police's hit "Don't Stand So Close to Me" with instruments found at home.
Celebrating The Life Of Glen Campbell
On April 22, Glen Campbell would have celebrated 84 years old. Celebrate the life of the rhinestone cowboy by listening to his essential tracks on streaming services.
New Video: Steve Miller Band – "Fly Like An Eagle"
In light of all his live concert dates cancellations, Steve Miller has shared video of a performance from 1973 of his iconic hit "Fly Like An Eagle" at the Palace Theater in New York City for Don Kirshner's Rock Concert. Enjoy!
Watch The Black Crowes Live On YouTube
The Black Crowes premiered the live concert Brothers of a Feather / Live at the Chapel, recorded on March 6th in San Francisco. Click below to watch!
Watch One World Together At Home Live To Support Global Citizen and World Health Organization first appeared on Game On Media.