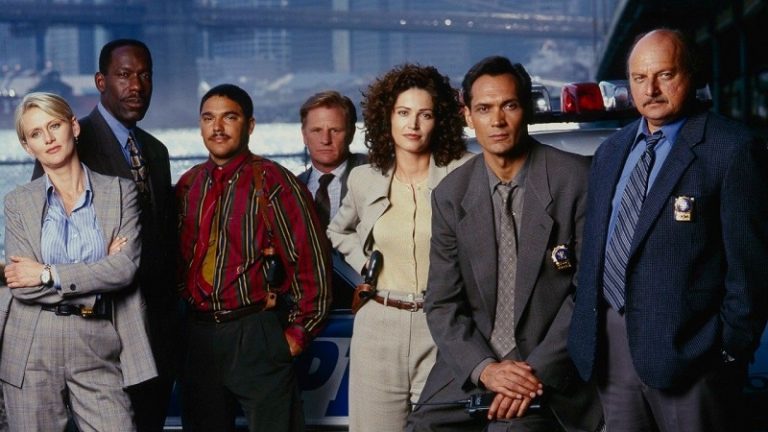 Let's start this with an open mind and an open heart. We all care about the police. We all support the police. We all need the police. We respect the stressful nature of their job and the difficulty of the positions they place themselves in. We all recognize that they are individual human beings, with everything that comes with that. They are the law, but they are not above the law. When they break the rules, they need to be held accountable. When they cannot do their job fairly and treat people equally, then they need to find another job.
Police procedural dramas have long been a staple of television. This format allows for the opportunity to see each police officer on their own terms. We get some insight into their personal baggage, attitudes and experiences. We get a chance to see if they have the willingness and ability to learn and adapt. The best shows examine the grey areas between regulations and reality, between criminal and victim, between protector and perpetrator. In all cases, there are officers who cross the line, and departments that investigate the incidents and hold people accountable when they have gone too far. Really, that is at the core of what is being demanded as far as police reform. We want to hold the police accountable to their own rules and regulations under the law, the same way anyone else would be.
5. Gotham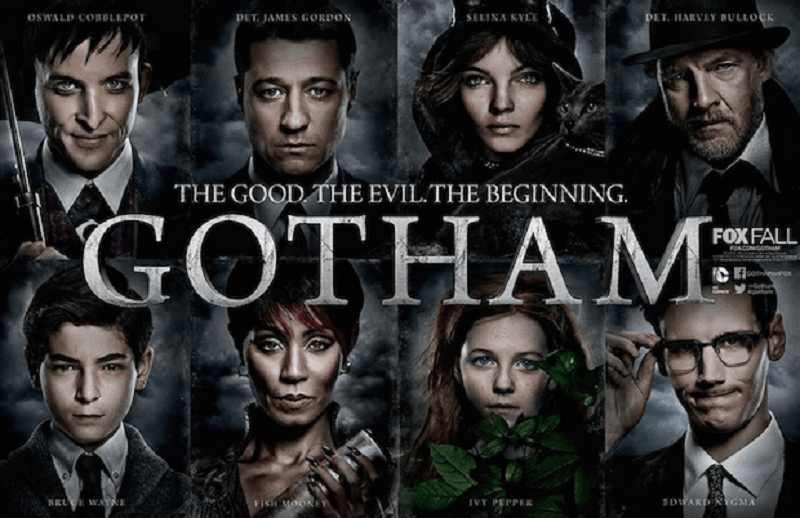 Gotham, created by Bruno Heller, based on Batman comic books, ran for 5 season from 2014-2019. While many well-known characters are featured growing into their iconic roles, the show is actually centered around the origin story of eventual Commissioner James Gordon, portrayed by Ben McKenzie. Gordon's rise through the Gotham City Police Department (G.C.P.D.) is dramatized, beginning with the murder of billionaires Thomas and Martha Wayne. Their teenage son Bruce witness this event, and he is mentored by Gordon as he walks his own dark path towards one day becoming a vigilante known as Batman, the Dark Knight. While obviously fictional, this show is the most realistic of all of the comics-based television series. Bruce Wayne is a trust fund kid with well-deserved anger issues, but his only "superpower" is being rich enough to buy favor with the local police force. Criminals such as Penguin, Catwoman and The Riddler feature prominently (and are brilliantly acted), as street criminals navigating the city's underbelly while manipulating the organized crime families. The series largely avoids the fantasy element, sticking reasonably close to plausibility in most major areas. Gordon and his on-again, off-again partner Harvey Bullock, played by Donal Logue, tread the layers of corruption that hold Gotham together, from the crime families through secret societies, political offices and the department itself. Nobody is clean, and lines are crossed often, while characters debate the alternatives of not acting. Gotham is a surprisingly realistic look into the shades of grey between good and evil, and the complexity of managing city life.
4. Dexter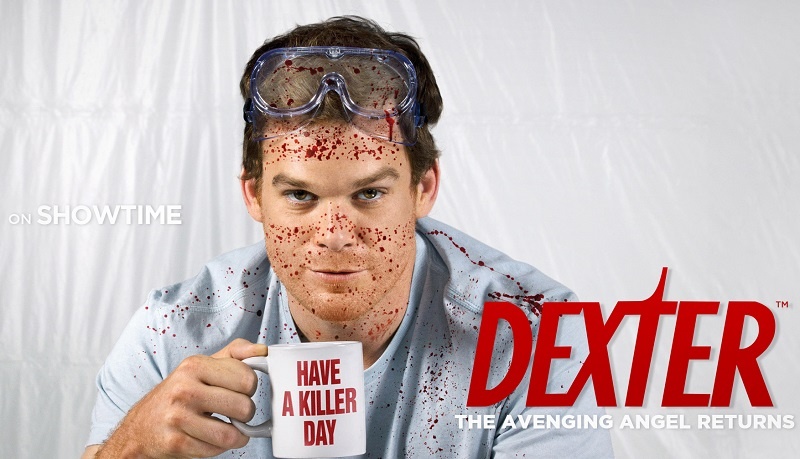 Dexter, created by James Manos Jr., ran for 8 seasons from 2006-2013. Michael C. Hall portrays a blood-spatter analyst in the Miami Police Department crime lab, who is secretly a serial killer who targets murderers who are able to evade the criminal justice system. Fueled by a "dark passenger" born of his witnessing his mother's brutal murder as a child, and guided by a code imbued in him by his deceased adopted policeman father (James Remar). Jennifer Carpenter plays his sister Debra Morgan, a detective in the same house, giving them ample time to interact socially and professionally. Each season features a story arc centered around a serial killer that both the police and Dexter hunt in their own ways. Dexter's code of targeting only other serial killers who stay ahead of the laws and the police makes him a sympathetic anti-hero that you actually find yourself rooting for. Every person has a dark side that could show when confronted with violence and injustice, and allowing that side to be satiated through a fictional character is a cathartic experience. The guest stars are legends who allow Dexter to question and analyze himself and his opponents, including John Lithgow, Jimmy Smits, Julia Stiles, Edward James Olmos and the amazing Julie Benz.
3. Law & Order: Special Victims Unit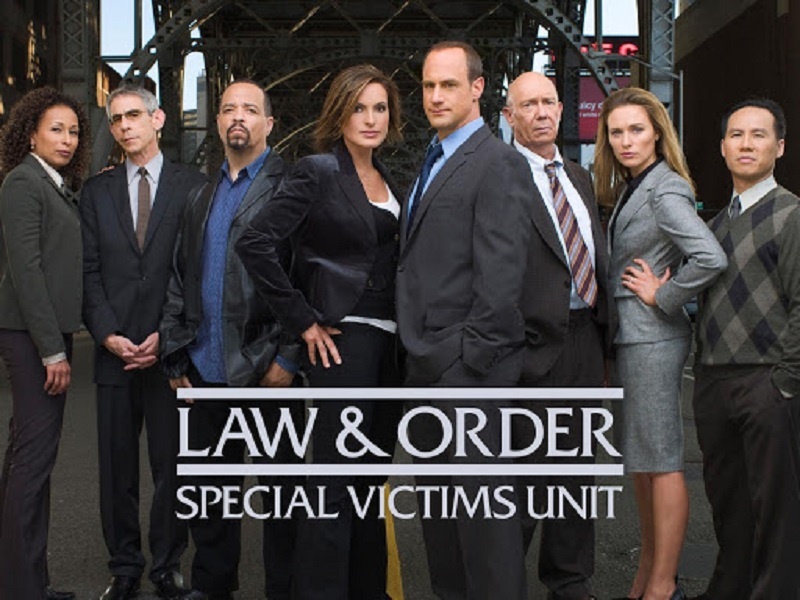 Law & Order: Special Victims Unit, created by Dick Wolf, has run for 21 seasons and counting, from 1990-2020 and beyond. This unit focuses on New York City's crimes involving sexually based offenses. Spun off from Law & Order, this show also pulls its story ideas from actual events. There continue to be more and more sex crimes coming to light in real life, and this show has consistently been a beacon for encouraging victims to face their fears and come forward with complaints. Mariska Hargitay as Olivia Benson and Ice-T as Detective Fin Tutuola have held down the fort for 2 decades. The cast was outstanding from the jump, with Dann Florek, B.D. Wong, Richard Belzer and Tamara Tunie working well together in dealing with the most heart wrenching of crimes. Christopher Meloni starred as Detective Elliot Stabler and Benson's partner for the first 12 seasons. He dealt with the horrific nature of his work and his struggle to balance that with raising a large family. This contrasted with Benson's life a single woman who invested almost 100% of herself into her work and victim advocacy. No police show more clearly shows the difficulty of maintaining professionalism in the face of the most disgusting behavior that humans are capable of.
2. Law & Order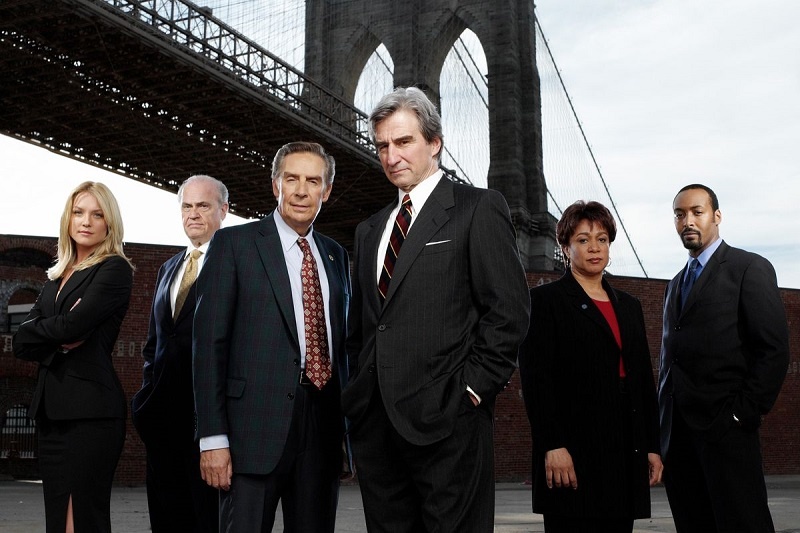 Law & Order, created by Dick Wolf, ran for 20 seasons from 1990-2010. The show's unique take on the genre involved following fictionalization of a crime seen in real-life headlines from the police investigation and arrest through to the court prosecution and sentencing. In this way, we are able to see how the detectives actions and results are interpreted by the district attorney's office and the court proceedings. Police actions are cross examined by the assistant district attorneys during their pre-trial investigations, as well as by the defense attorneys during the trial. The show began featuring Chris Noth, Dann Florek, Steven Hill, George Dzundza and Michael Moriarty, with only Richard Brooks as A.D.A. Paul Robinette varying even slightly from a "white male" dominated cast. The show became more engaging and truly hit its stride after adding S. Epatha Merkerson as Lieutenant Anita Van Buren. She ran the 27th Precinct detective squad with efficiency and compassion, despite constant harassment and prejudice due to her being a woman of color in a powerful position. Sam Waterston joined as Executive Assistant District Attorney Jack McCoy, a bleeding heart who risked his career and reputation on numerous occasions while holding the police department to the highest standards to which we all aspire to. He was provided with a parade of beautiful young women as his assistant, with Angie Harmon, Elisabeth Rohm and Alana De La Garza leading the way. The underlying pressure of an attractive woman working for a male boss was explored many times over. The District Attorney role was a place to explore the political nature of the criminal justice system, showing how electability and fund raising could tilt the scales of justice. Steven Hill, Dianne Wiest and real world Presidential candidate Fred Thompson were 3 completely unique characters who wore their politics on their lapels, but rarely let it effect how they let their people prosecute justice. The detective squad had numerous faces throughout the years. Fan favorites included Jerry "Nobody puts Baby in a corner" Orbach as Det. Lenny Briscoe, Jesse L. Martin as Det. Ed Green, Benjamin Bratt as Det. Rey Curtis, Jeremy Sisto as Det. Cyrus Lupo, and Anthony Anderson as Det. Kevin Bernard. These detectives confronted systemic racism and bias on a daily basis, and attempted to work things out while dealing with each other and the general public.
1. NYPD Blue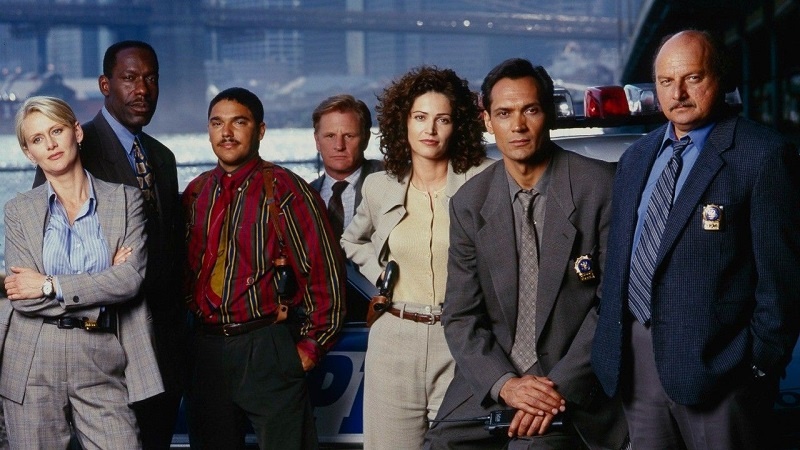 NYPD Blue, created by Steven Bochco and David Milch, ran for 12 seasons from 1993-2005. The show centers on the detectives of the 15th Precinct of Manhattan in New York City. The show was anchored by Dennis Franz as Detective Andy Sipowicz, a recovering alcoholic struggling with a history of bigotry and racism, while trying to learn empathy and show compassion between angry outbursts. The show ran through a series of high quality partners for Andy, from David Caruso as Det. John Kelly, to Jimmy Smits as Det. Bobby Simone, to Ricky Schroeder as Det. Danny Sorenson, to Mark-Paul Gosselar as Det. John Clark. The rest of the casting was specifically chosen to represent race, gender and sexual orientation, allowing for uncomfortable situations to be addressed candidly. The show placed social issues front and center at all times, using the detective squad, uniform police, IAB, victims, suspects and criminals to openly confront substance abuse, race, injustice, unexpected death, homosexuality, feminism and sexism. No character was without flaw. The most important aspect of the show was illustrating the ability of people to recognize and acknowledge their own biases, course correct, and apologize to each other. People need to live together and work together, especially when they disagree. An open and honest dialogue can be helpful in achieving this goal. Few jobs provide the constant opportunity to observe the sad results of disagreement, and few jobs require the constant necessity to overlook such disagreements to achieve justice and work with others.
Five Fave: Police Procedural Dramas first appeared on Game On Media.