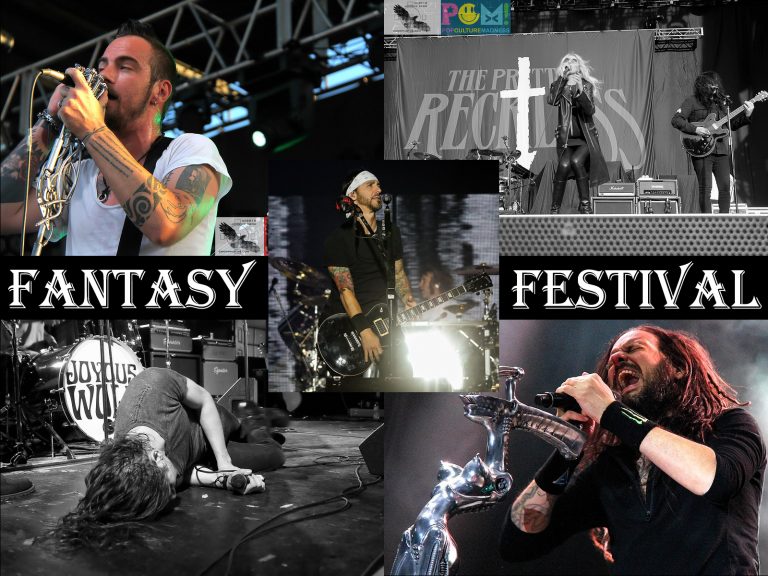 Six months into the 2020 global pandemic, and I have literally started dreaming about attending festivals, photographing concerts, and interviewing artists. Music festivals and live concerts have been postponed, rescheduled and canceled, sometimes all three. As the fall events have finally been eliminated, and the winter rock cruises have been pushed into May, I have no idea when I will be lucky enough to cover an actual concert again. In the meantime, GameOn.media presents Fantasy Festival Friday – a fictitious concert performed by 5 bands we wish we could watch live in person, at full volume, with all of our rock family in attendance.
On Fantasy Festival Friday #3, we got to witness the power and passion of Godsmack, KoRn, The Pretty Reckless, Saint Asonia, and Joyous Wolf.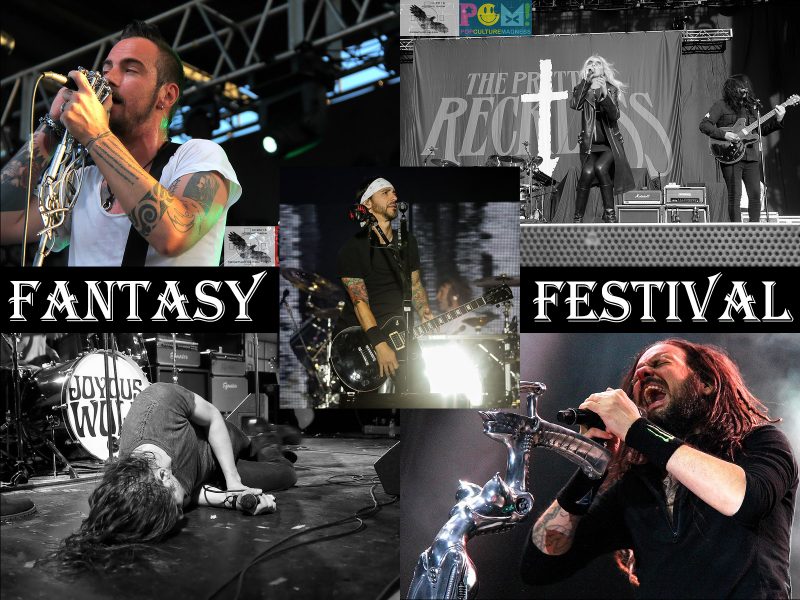 Joyous Wolf started the night off right, with a breathtaking performance of their modern take on the classic rock sound. Singer Nick Reese is a dynamo, who is probably still doing flips backstage long after warming up the crowd. Guitarist Blake Allard is a guitarist poster come to life, with licks as beautiful as his flowing locks. Drummer Robert Sodaro and bassist Greg Braccio are as tight as can be. Joyous Wolf is a band on the rise. Don't be late getting inside or you will be kicking yourself for missing out.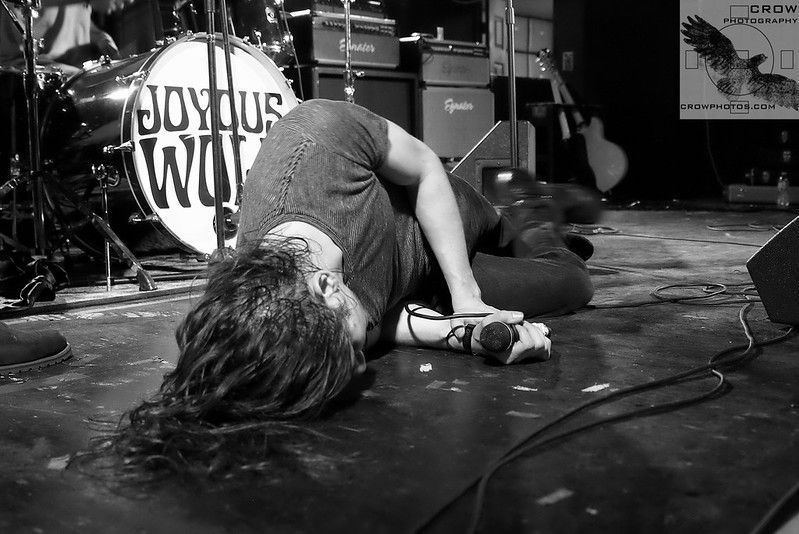 Saint Asonia was up next, excited to debut songs from their second outstanding record "Flawed Design". The band was created by former Three Days Grace singer/guitarist Adam Gontier and Staind guitarist Mike Mushok. The current lineup includes drummer Cody Watkins and bassist Cale Gontier. These seasoned performers put on a great show, highlighted by a surprise appearance by Sully Erna, who joined them to play the song he recorded with them, "The Hunted".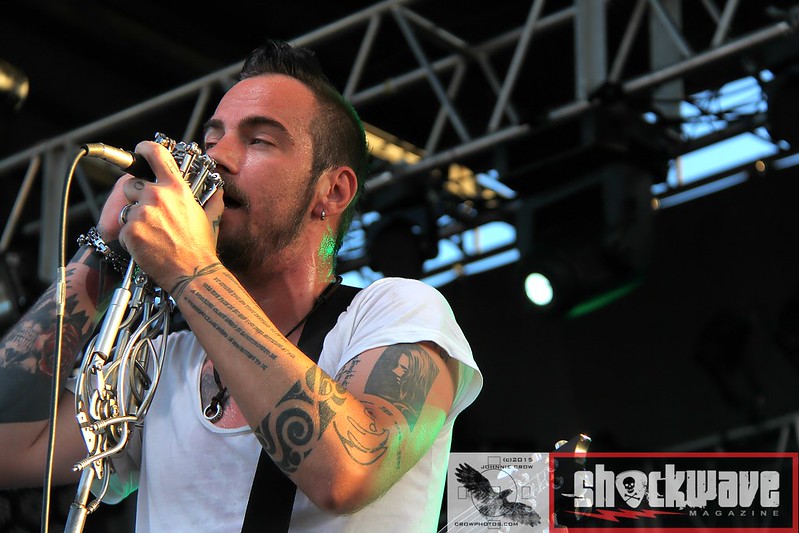 The Pretty Reckless was riding high, kicking things off with the #1 hit of the summer "Death by Rock and Roll". Taylor Momsen just gets better and better as a vocalist, delivering songs with intense passion. Guitarist Ben Phillips, drummer Jamie Perkins, and bassist Mark Damon have played together for a long time, and the musical bond between them is obvious and impressive.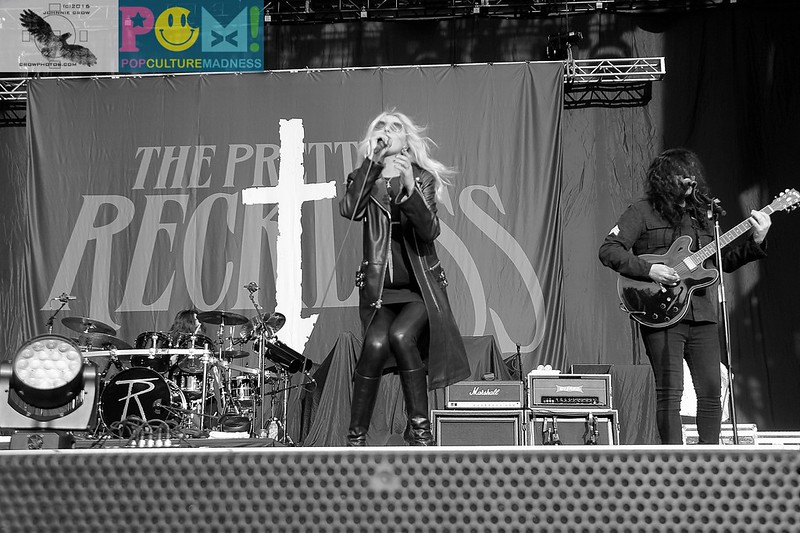 The powerhouse KoRn lit up the night with their explosive brand of metal. Jonathan Davis captivates an audience like no other, from whisper to scream to blowing bagpipes. Guitarists James "Munky" Shaffer, Brian "Head" Welch, bassist Reginald "Fieldy" Arvizu and drummer Ray Luzier have defined their own style of rock music, and they deliver it live to perfection.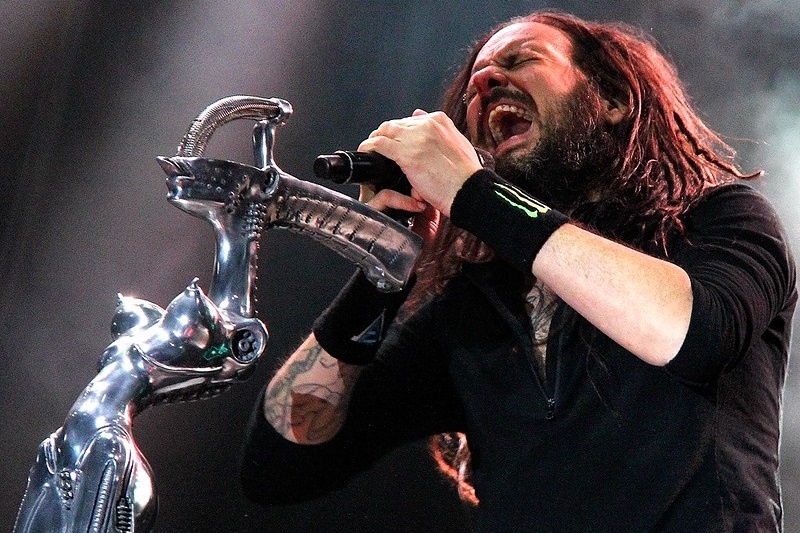 Godsmack then took over to take things over the top. Sully Erna never lets his fans off easy, encouraging them and leading them through an insanely deep set list. Drummer Shannon Larkin, guitarist Tony Rombola and bassist Robbie Merrill thundered through the set. After this long evening of rock, Godsmack got every last ounce of energy from the crowd, leaving everyone in attendance exhausted and satisfied.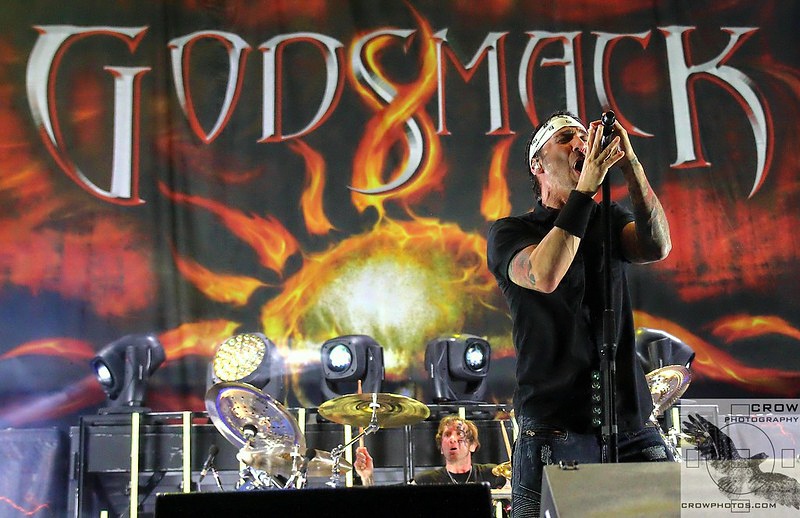 Quarantine Dreams – Fantasy Festival Friday – Godsmack – KoRn – The Pretty Reckless – Saint Asonia – Joyous Wolf first appeared on Game On Media.